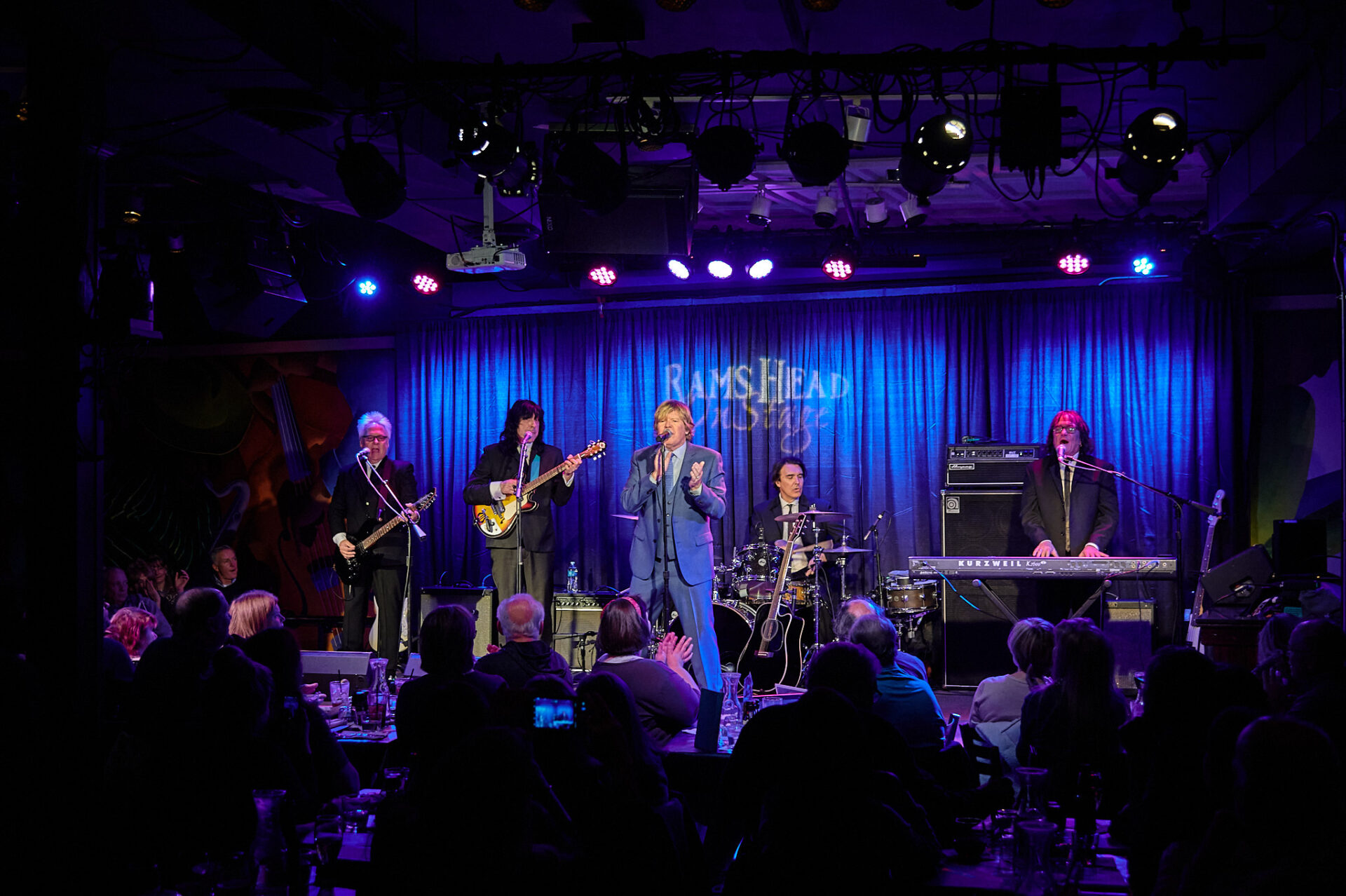 Sunday November 17th, Herman's Hermits Starring Peter Noone came to Rams Head On Stage in Annapolis MD for two performances. I was lucky enough to attend his early show. Rams Head On Stage was full of fans for a show that I will not soon forget, not only because of Peter Noone and his performance, but for the fans as well. I have been to many concerts. Some not so great. Others that were great. This was one, for me, that was in a class by itself. The audience was excited to see Peter Noone, and his interaction with the audience was on a level that is not seen often.
I have always loved attending concerts at smaller venues such as this. Because it gives the artist an opportunity to connect to the audience on a personal level that they cannot do at a large venue. Some artists love this and take advantage of it to give the fans a better connection between them and the artist. Unfortunately, not all artist takes advantage of the opportunity. Peter Noone did and knocked it up a few levels. During his show, he walked around the room while talking to the audience and singing and made great connections with a few in the audience, including a toddler boy who was about five years old.
Peter Noone's personality lit up the room and as for the audience, I had never seen as many smiling people as I did for this show. At the table I was sitting, a few others commented a few times how funny and great Peter is and how they were having a blast at the show.
Herman's Hermits Starring Peter Noon performed many of their hit songs, including Wonderful World, Silhouettes, Can't You Hear My Heartbeat, I'm Henry VIII, I Am, Mrs. Brown, You've Got a Lovely Daughter and There's a Kind of Hush.
The great thing about the music by Herman's Hermits Starring Peter Noone, is most of the songs they recorded are the type of songs that are fun to hear live. There is something about the music that just puts a smile on your face. This was evident by the many fans with that left the show with huge smiles on their face.
At the end of the show, Peter Noone did something that you don't see often, and not often enough. He left the stage and went out the front door to do a meet and greet with the fans, signing autographs and taking pictures with them. This was a perfect end for such an amazing show.