Herbcraft "Wot Oz"
2 min read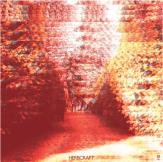 Ladies and gentlemen, are you ready to rock? Are you ready to have the greatest concert experience of your life? I know I am. Herbcraft is here to give you that awesome experience. Their new album Wot Oz is definitely perfect for the people who lived through the sixties and those who simply love the music. Mastered by Timothy Stollenwerk, Wot Oz will take some of you back to the days of Woodstock and make you relive some of your greatest memories.
We're Gonna Make It sounds like the opening of a 60's rock and roll concert. Fit Ur Head is hypnotic and will leave you feeling a little dizzy. Au's Nation has a psychedelic kind of sound. That's also true for Push Thru the Veil. The drums, guitars and background vocals make Push Thru the Veil a fun track that fans will dance to. No More Doors has more of a calmer sound but just as mesmerizing as Fit Ur Head.
Finally, we have the hyper and out of this world track Bread Don't Rise. This is a track that embodies 60's rock. There is so much energy and excitement in this track. The wildly played guitars and drums, and the singing and screaming vocals make this song so much fun that fans will absolutely love it. This is not a song you can listen to while sitting down. When you hear this, you will feel the urge to dance.
Although Wot Oz has a 2015 release, it has the uncanny sound of the 1960's. You don't have to be a child of the 60's to appreciate this unique style. Wot Oz has a fun sound, and anyone who listened to the music of the 60's will definitely appreciate the similarities. I loved every minute of this album and I know Herbcraft's fans will too. With the exception of the background vocals, this album is entirely instrumental. Most songs manage to make an impact on their listeners with their powerful lyrics. However, Wot Oz can do just that with a guitar and a set of drums and that is truly impressive.
Final Grade: A