Herb Alpert & Lani Hall Jazz It Up
3 min read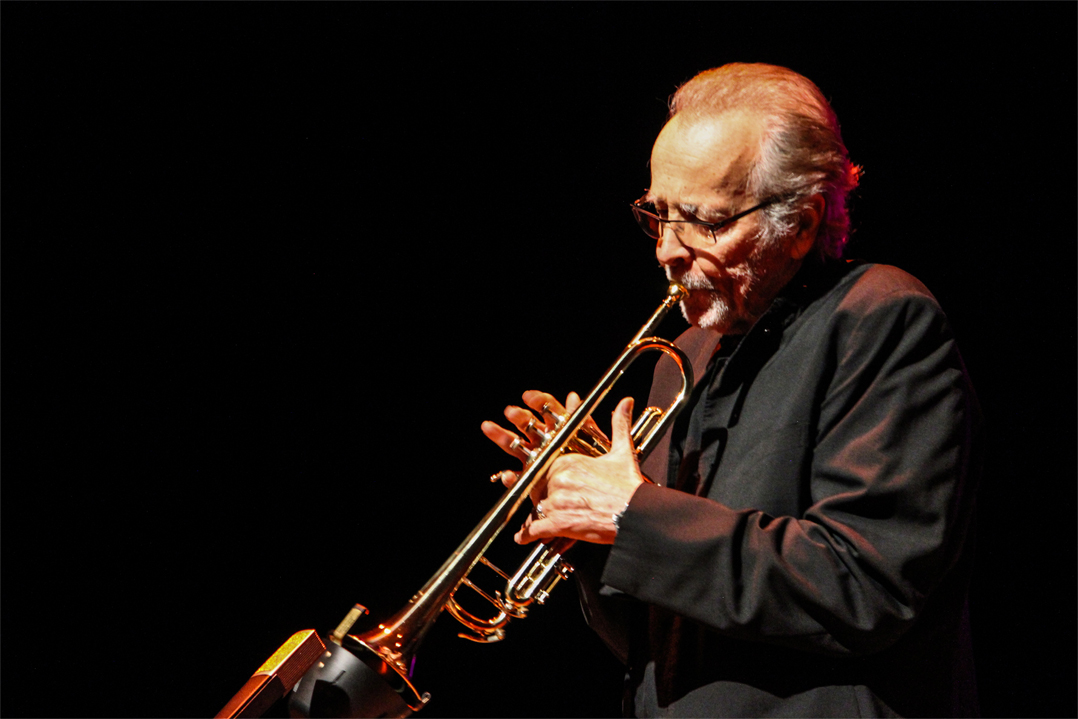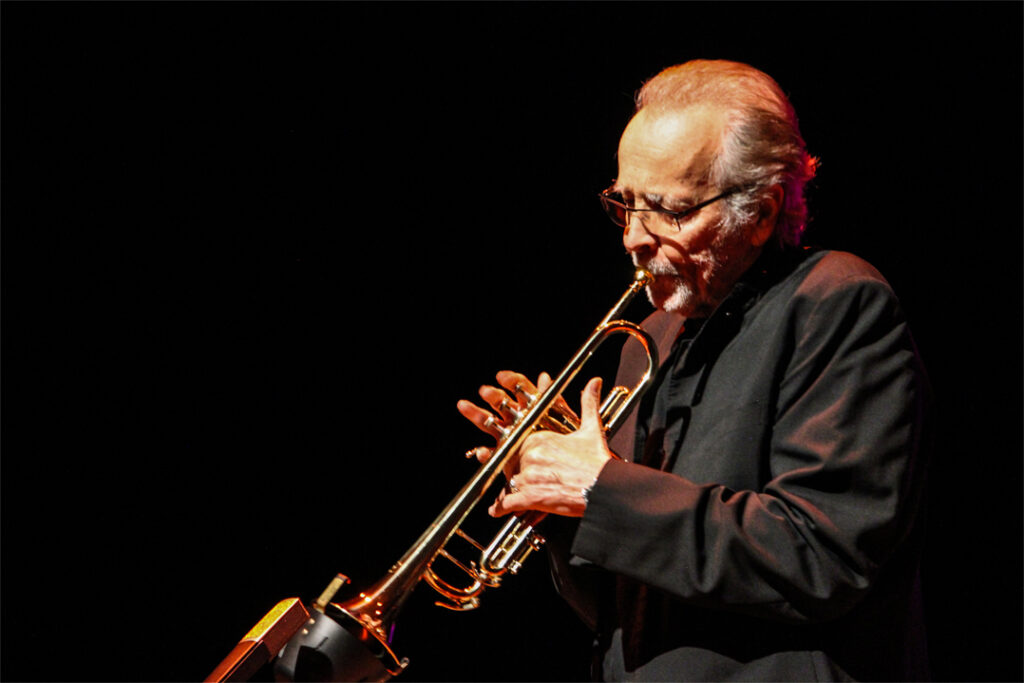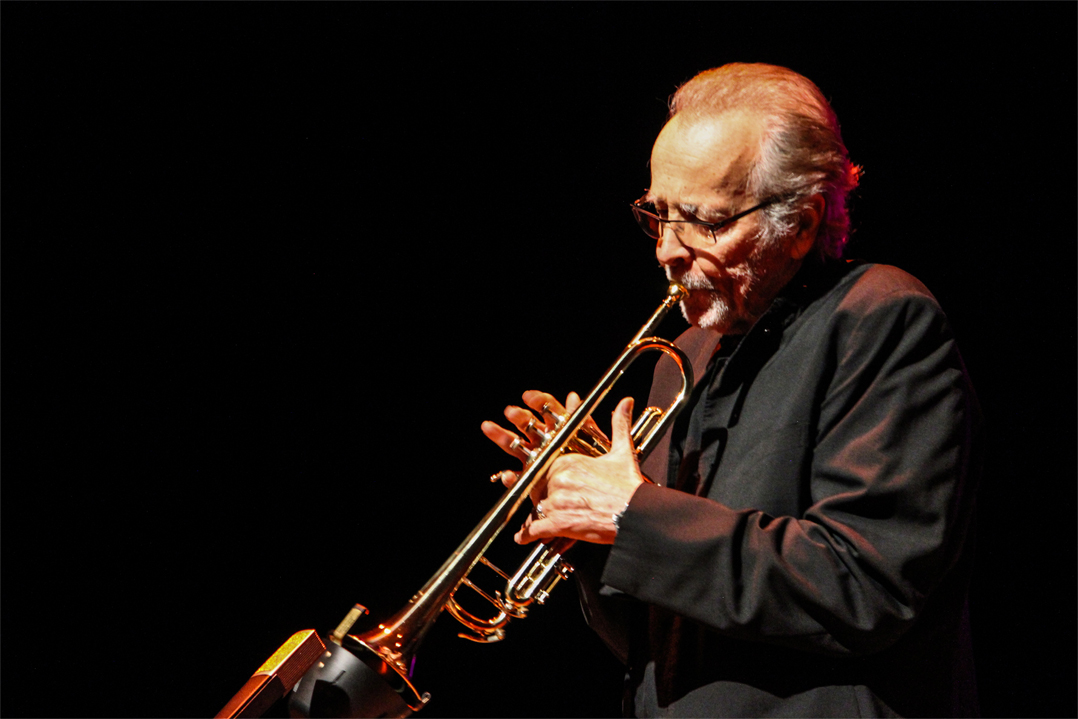 Thursday June 18th 8 p.m. – Herb Alpert and Lani Hall were in Annapolis Maryland Thursday night as part of their 2015 tour. Herb Alpert represents the A in A&M Records, literally, having co-founded the record label along with Jerry Moss back in 1962. Throughout his career he has been a composer, painter, recording industry executive and trumpet player with the Tijuana Brass (TJB). Tonight he will perform alongside his wife of 40 years, Lani Hall. Their performance included a pallet of new material from their recently released In the Mood (2014), and Steppin Out (2013) albums. Also included were instantaneously recognizable Tijuana Brass classics like "Lonely Bull," and "Spanish Fly."
The impact Herb has had on the music industry is remarkable. His accomplishments include five No. 1 albums, 28 albums total on the Billboard Album chart, nine Grammy Awards, fourteen platinum albums, and fifteen gold albums. The record label he founded was the most successful independent record label in music history. Associated acts included: Joan Baez, Blues Traveler, Cheech and Chong, Sheryl Crow, Sting, The Police, Peter Frampton, Al Green, Janet Jackson, Elton John, Nirvana, Queen, Barry White; the list goes on! It's incredible! Herb has indomitably shaped our music culture for decades. It's hard to tell whether Herb has had a greater impact as a record executive or musician. I just know a lot of the artists signed to his label were some of my favorite bands growing up.
Married performers touring is a growing trend. If you tour together, you don't have to be apart. Married performers Garth Brooks and Trisha Yearwood have the same approach, and also Jay Z and Beyoncé. There's something about couples performing together that's an art form in and of itself. It's a shared expression of love.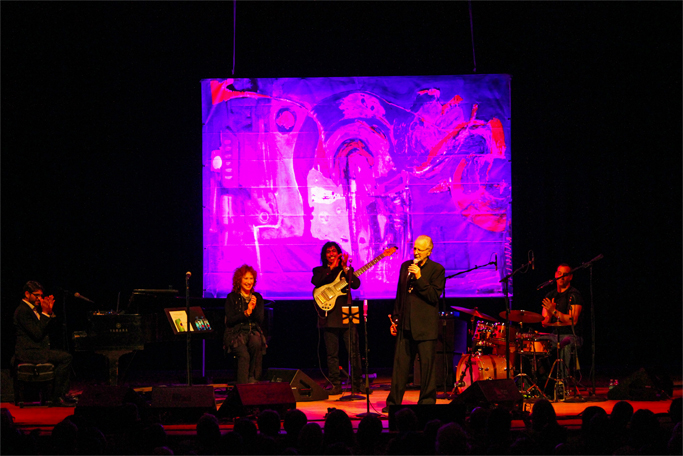 The stage was decorated with an Herb Alpert original painting as the backdrop. It was an abstract expressionist painting, a nice accompaniment along with the jazz. Herb and Lani were playing along musicians Michael Shapiro on percussion, Hussain Jiffry on bass, and Bill Cantos on grand piano and keyboards. Their style definitely fits the jazz aesthetic Herb is going for. Herb composure's have always been built around a fun, catchy melody. You have a good time playing and everybody else has a good time around you. And that's what they did, and they did it well. They incorporated classics into the set like "Lonely Bull," Spanish Flea," and "Rise." I was a little disappointed I didn't hear "Zorba the Greek," my all-time favorite TJB song, but no complaints. They also included jazz versions of "Fool on the Hill" by The Beatles, "Putting on the Ritz" off their Stepping Out album and a Carole King cover. It was great to hear. Lani has a great singing voice too, it sounded like lounge jazz.
It was a great show. Nothing earth shattering but enjoyable and that's the whole point. Herb Alpert is 80 years old and still playing. That's amazing! It was an incredible experience to hear this music legend.