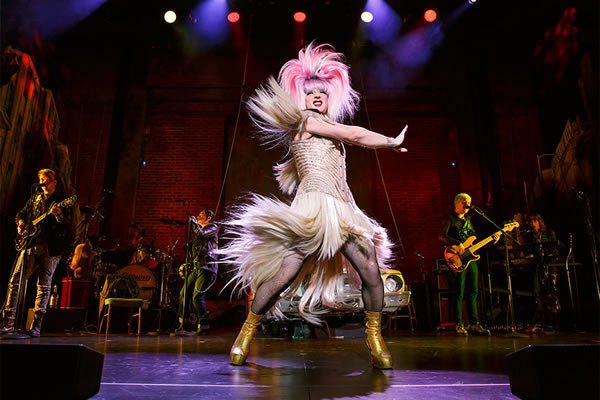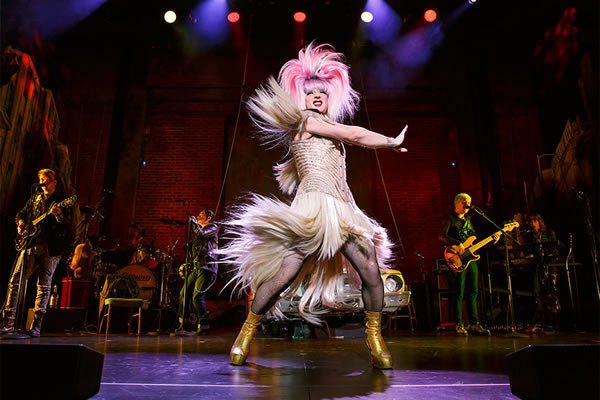 "Hedwig and the Angry Inch" takes center stage at the Eisenhower Theater at The Kennedy Center in Washington DC through July 2, 2017.
Euan Morton has big, gold, high-heeled boots to fill and he does it stunningly. Morton uses multiple voices throughout the show for depicting different characters. To give any more detail, would spoil the show. It's quirky and weird, and loud and fun, and a bit sad at times.
The multiple voices apply to his singing as well and to say he has talent, is an understatement. Each style of singing deserves its own review. Morton is a brilliant talent and I hope to see him perform again. His partner in crime and equal in diverse talent, is Hannah Cornreau. Her portrayal of Yitzhak is as good as Lena Hall (Tony winner in the Broadway production).
These actors have to have so much range to portray these parts and get all of the nuances correct.
The band is not just a band onstage but a put together group of talented musicians in their own right. Each member has a vast career of their own. There's a Grammy nominee, a founding member of the Wallflowers, and singer-songwriters.
The show is 2 hours, with no intermission and only has 11 songs, total. There's one set and the cast of 2 and the band of 5 never leave the stage. Yet at the end, you realize that you have seen a full show, with immense depth.
For more information on the Hedwig and the Angry Inch, go to www.hedwigbroadway.com and for info for this show and others at The Kennedy Center, go to www.kennedy-center.org