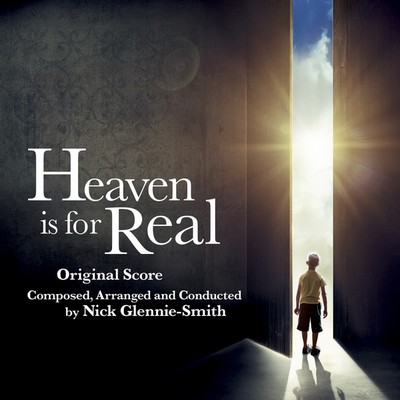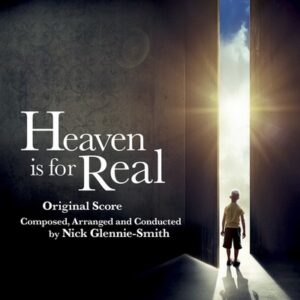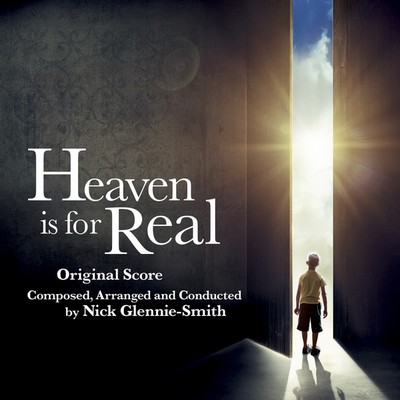 An awesome miracle is about to be witnessed in the new film "Heaven is For Real".  Based a true story written by Pastor Todd Burpo and Lynn Vincent, a young boy tells his loved ones of his brief time in Heaven and all that he experienced. Such an amazing account must be accompanied by the most beautiful and angelic music that was ever created. Composed by Nick Glennie-Smith—known for his work in the films "The Lion King II: Simba's Pride", "Two if By Sea" and "Max Q"—this motion picture score truly does the movie justice and will warm the hearts of the audience.
The remarkable thing about this soundtrack is how amazing it is from start to finish. Songs such as "The Lord's Prayer/Driving", "Carpet Jacob" and "Prayer" are peaceful and have a way of a way of expressing the faith of a child and his family. Since this is a film about the power of faith, these songs are absolutely perfect and give you insight to a child's view of Jesus and Heaven. "If Heaven is For Real" and "Wondering About your Faith" will speak to those who are skeptical of this heavenly experience and will soften their hearts. Both songs will not only soften the hearts of the audience, but may bring a tear or two to their eyes.
It is so difficult to find anything about this soundtrack to criticize. Music as delightful as this is hard to turn away from. It's so easy to fall in love with. This is true artistry, and the song "Heaven" is certainly a good example of that. When listening to "Heaven", you may find yourself feeling such a warm and peaceful sensation that you will wish it lasted much longer. Each of these songs is absolutely mind-blowing and worth every minute.
"Heaven is For Real" is not only a movie about a child's experience in Heaven, but a story of faith. This is truly a heartwarming soundtrack. I must admit, I found each of the songs to be touching and they rendered me speechless. After listening to this soundtrack, the audience will be just as amazed.