Harriet "American Appetite"
2 min read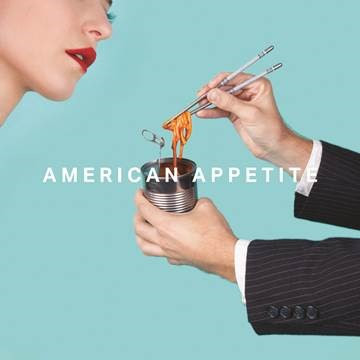 Los Angeles band Harriet is about to release their new album "American Appetite", and boy do we have one for their music. Their album varies from upbeat rock and roll to slow beats and easy listening tunes. No matter your musical preference, I think we can all agree that this album is an amazing one to listen to.
The guitars and piano, combined with the vocals in the title track "American Appetite" give the track a smooth and beautiful melody. The clicking drumsticks, piano and light drumbeat in "Ten Steps" makes this song a fun song to dance to. Fans will want to sing along in unison with Harriet. "Bring Me When You Go" begins with an angelic introduction and soon leads into a pop rock track. This is a song that is light hearted in melody and truly memorable. If you were ready to get up and rock out to an awesome song, then "Irish Margaritas" is the song for you. This track channels the sound of 1980's pop rock and is a cool song to dance to.
"Inheritance" has a clear and upbeat tune with amazing energy. "I'm Trying 1" is a bit mellower than the previous tracks. Much like "I'm Trying 1", "Burbank" is beautiful and relaxing. "Up Against It" has the singer telling us that he's gone back to his parents' home and is now being supported by them, but won't be brought down by it. The slow drumbeat and guitar give the song a saddened and low feel to it. "This Time I was Right" follows in line with the previous laid-back melodies. This track will have you swaying back and forth to the music. Now, we've come to the end of the album with the slowly strummed "Bent". This is a wonderful song to listen to while relaxing at the end of a day.
"American Appetite" is an outstanding album, containing both energetic and laid back tracks. You can either rock out to it while engaging in a body surfing event, or lay back in the grass while listening to some of the most beautiful and relaxing songs you'll ever hear. Either way, you're in for a great time.
Final Grade: A