Happiness Begins with The Jonas & Bebe
3 min read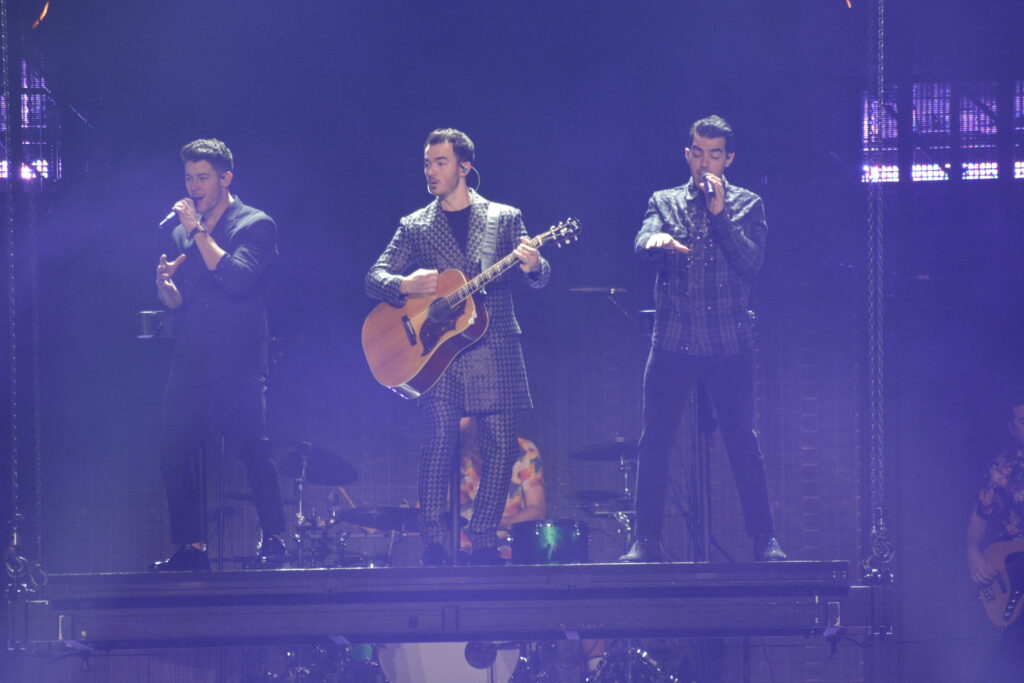 It feels like the Jonas Brothers never left, they started their career back in 2006. They were breaking teen hearts all over the world. They even starred in Disney's hit film Camp Rock starring Demi Lovato in 2008 . The Jonas Brothers had it all going for them but then in 2013 they told the world they were going their separate ways musically. Although many fans were heartbroken, they all still continued to support them as solo artists. And now, they are back with their Happiness Begins Tour and the Royal Farms Arena in Baltimore is lucky to have them!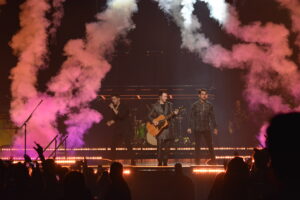 It's not easy for a boy band to come back, and it's not typical for one to return to bigger numbers and more respect than they were getting during their first round as a group: their comeback single Sucker peaked at Number One Top 100 Songs chart.
Opening up for the Jonas Brothers were Jordan McGraw, who just started his career this year, with his first song Flexible. which was released back in April. Many people know his father, Dr. Phil. As Jordan sang his last song and thanking the Jonas Brothers for giving him a chance.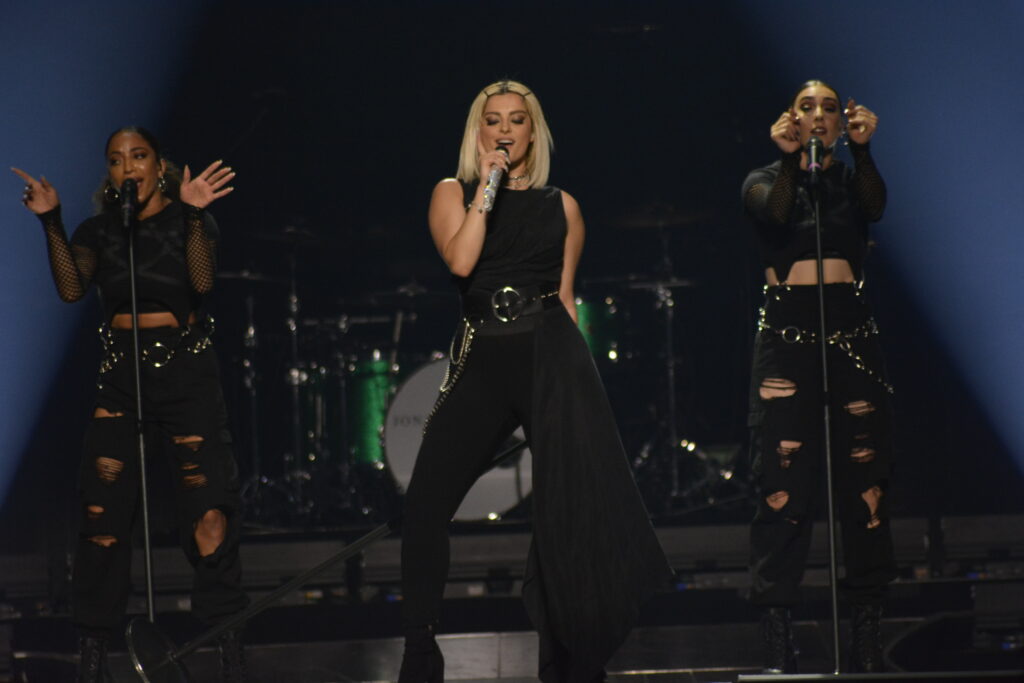 Bebe Rexha took the stage and the whole arena in awe. Bebe Rexha sang a song she wrote for her friend Rihanna called Monster. She also invited and boy on stage who stole the crowds hearts, He drove over four hours just to see her perform, He was so shy but as Bebe sang and encouraged him to dance he finally bust out some awesome dance moves. He gave Bebe a hug and took the mic and said "Thank you all for coming out, my dreams came true and I love you all" as he walked off stage Bebe sang one last song If It's Meant to Be.
The Jonas Brothers were set on taking their fans on an emotional rollercoaster through their journey. They started the show with videos, In the first one, you see present-day Nick, Joe and Kevin walk through sci-fi doorways in an empty room and emerge as kids, played by young, well-cast actors. Those kids find themselves thrust into a carnival where they gleefully run around in awe of their explosive surroundings. On stage, the real-life brothers emerged from above the video screen in bright suits, Kevin on guitar while Nick and Joe clutched their microphones, taking turns hitting high notes and runs.
The set was a well mix of the new Jonas Brothers and well as the old hits which the crowd love. You can hear all the fans screaming as the Jonas Brothers played hit song This is Me from the Disney film Camp Rock as well as Lovebug, Year 3000, S.O.S, and many more old Jonas Brothers Songs.  Nick even sang his hit song "Jealous" which was released back in 2014.
Overall, this was amazing concert and I looking forward to the next time The Jonas Brothers take over the DMV.
Check out https://jonasbrothers.com & https://www.beberexha.com to see if they are coming to a city near you.
FINAL GRADE: A