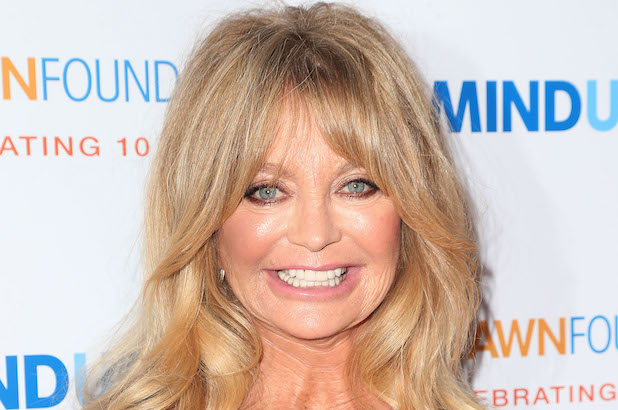 Academy Award winner Goldie Hawn will receive the prestigious "Cinema Icon Award" at CinemaCon, the official convention of The National Association of Theatre Owners (NATO) held March 27-30 at Caesars Palace in Las Vegas.
Hawn will be presented with this special honor at the "CinemaCon Big Screen Achievement Awards" ceremony Thursday, March 30 hosted by the Coca-Cola Company, the official presenting sponsor of CinemaCon. Previous winners of this esteemed award include Morgan Freeman, Susan Sarandon, Michelle Pfeiffer and Kevin Costner. The announcement was made today by Mitch Neuhauser, Managing Director of CinemaCon.
"With a career that has spanned roles in more than 30 films Goldie Hawn continues to shine on the big screen as one of the most entertaining, relatable and recognizable actresses of our time," noted Neuhauser. "With an unforgettable presence and charm both onscreen and off Hawn has entertained audiences of all ages and we are pleased to honor an incredible woman with this year's 'Cinema Icon Award.'"
This summer Goldie Hawn and Amy Schumer will star together in 20th Century Fox's "Snatched," out on May 12, 2017. After her boyfriend dumps her on the eve of their exotic vacation, impetuous dreamer Emily (Amy Schumer) persuades her ultra-cautious mother, Linda (Goldie Hawn) to travel with her to paradise. Polar opposites, Emily and Linda realize that working through their differences as mother and daughter- in unpredictable, hilarious fashion – is the only way to escape the wildly outrageous jungle adventure they have fallen into.