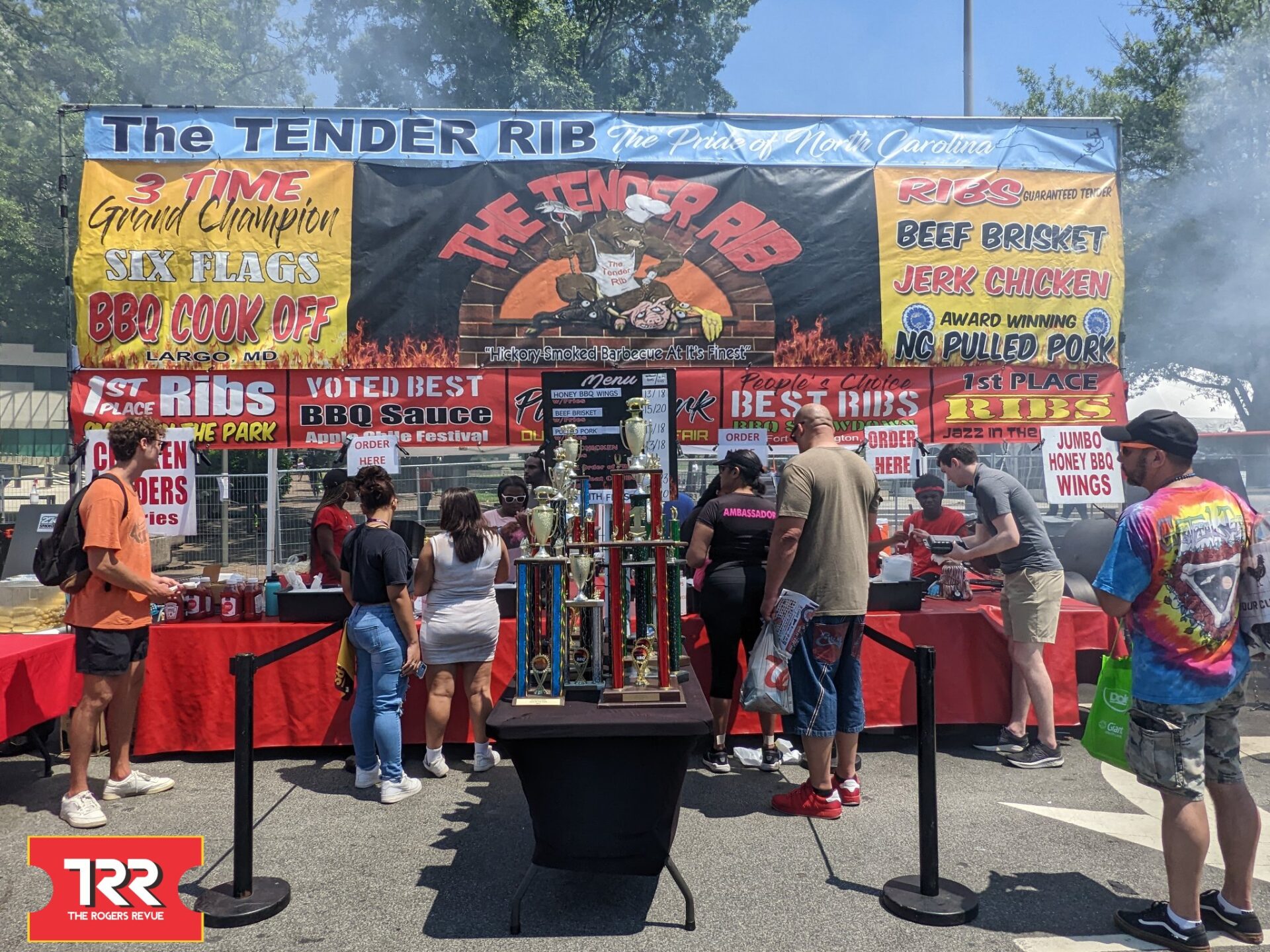 The 30th annual Giant National Capital Barbecue Battle and BBQ lovers took over the streets of Washington, DC this weekend shutting down Pennsylvania Avenue for two days to offer great food and music. In addition, there were cooking demonstrations, celebrity appearances, and booths from the Washington, DC sports teams. This year's event will benefit the USO Metro, Big Brothers Big Sisters, and the Capital Area Food Bank.

Even before entering the gates of the event, I was able to smell the delicious scent of BBQ and hear the live music coming from the stages. I walked past the grill masters showing off their craft at a variety of booths, letting the scent feed my hunger and the sights of meat cooking on the grill made my mouth water. The irony of the day was that my first actual bite that I got to try was a Beyond Meat burger. I had never tried it before and couldn't pass up the opportunity, I must say it was pretty delicious. Local companies and national brands were giving out samples left and right including BBQ rubs, special sauces, some to take home and some to eat on the spot. Others got in on the action offering ice cream, cookies, and other snacks for people to try.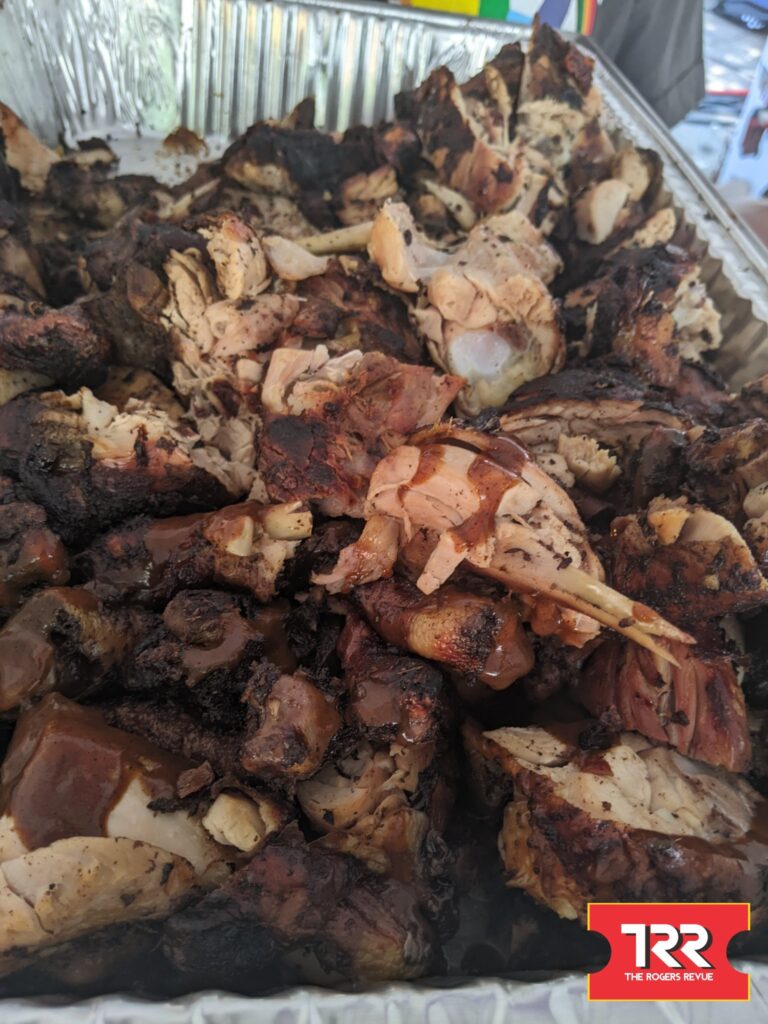 The highlight was a Giant station near one of the sound stages. A long line wrapped around a huge selection of food stations of free samples available at Giant locations. While waiting I was able to take advantage of the cooling station effects and the shade to keep us cool during the hot day as well as listening to some of the local bands. By the end of the Giant experience, I had two plates full of a variety of food and it was all mine to try. I have a few new things to look for in Giant the next time I visit one of their stores.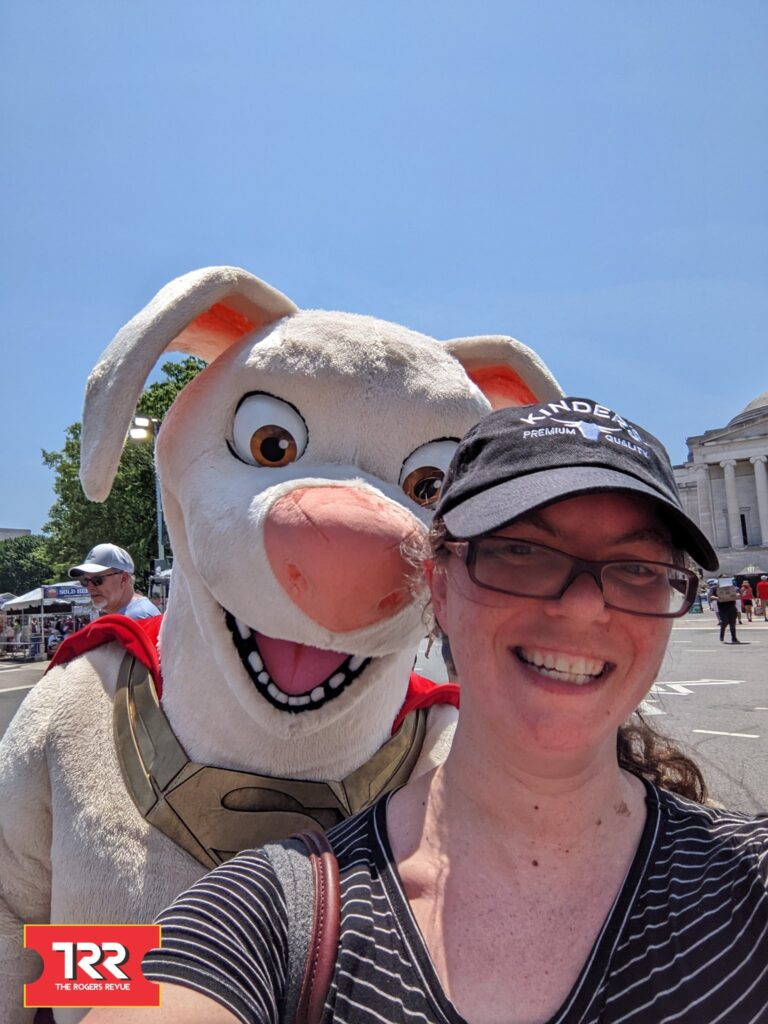 This event was more than just about BBQ. They did a good job providing a variety of foods and booths to make it a fun family affair. The local Washington, DC sports teams had booths setup where kids (or adults) could try their hands at shooting some pucks or throwing some basketballs. The DC League of Super-Pets had Krypto the Super-Dog and Superman characters wandering around, braving the heat to give high fives and posters for the movie (available in theaters July 29th). In addition to providing lots of samples, Giant was also offering free onsite health screenings for those who wanted. Overall, this was a great way to spend the day and I am looking forward to even more BBQ next year