Get On Your Feet at the Kennedy Center
3 min read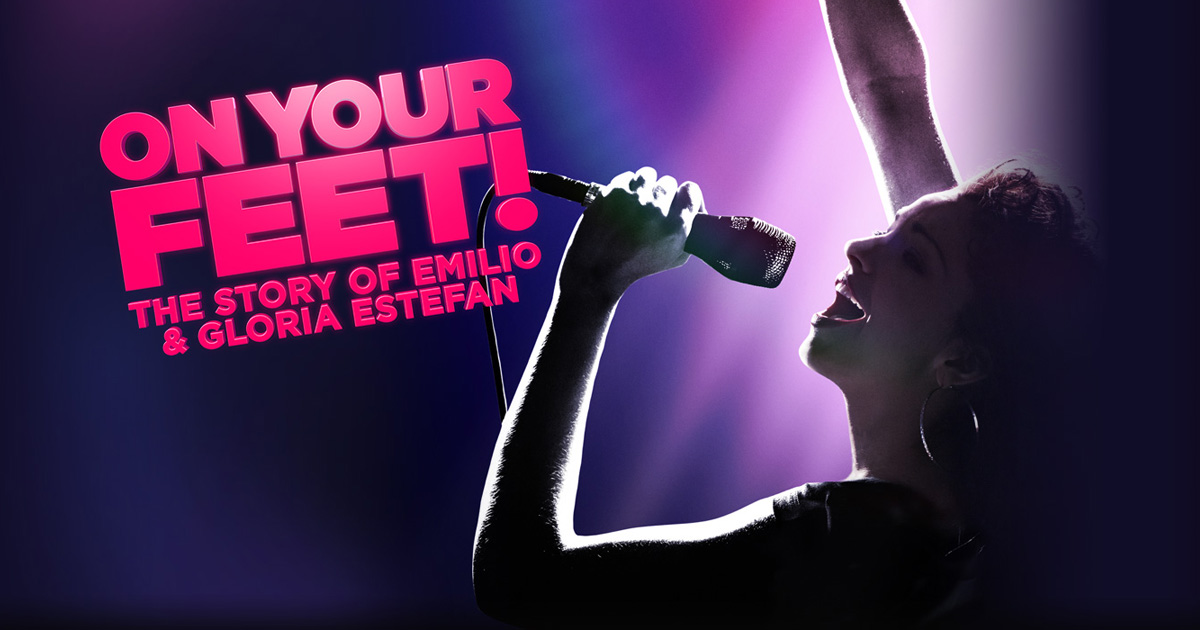 The John F. Kennedy Center for the Performing Arts is pleased to announce that the Washington, D.C. engagement of the hit Broadway musical ON YOUR FEET!—based on the life story of seven-time Grammy®–winning international superstar Gloria Estefan and her husband, 19-time Grammy®–winning producer-musician-entrepreneur Emilio Estefan—will star Cuban American Broadway actress Christie Prades as Gloria Estefan, and acclaimed stage and television actor Mauricio Martínez, playing Emilio Estefan.
The cast will also star Broadway veteran Nancy Ticotin (West Side Story, In the Heights) as Gloria's mother, Gloria Fajardo; Alma Cuervo (Beauty and the Beast, Wicked) who created the role, as Gloria's grandmother, Consuelo; Jason Martinez (Jersey Boys, The Capeman) as Gloria's father, José Fajardo; Amaris Sanchez and Carmen Sanchez as Little Gloria; and Kevin Tellez and Jordan Vergara as Nayib/Young Emilio. Rounding out the ensemble are Karmine Alers, Skizzo Arnedillo, David Baida, Danny Burgos, Sam J. Cahn, Natalie Caruncho, Sarita Colón, Adriel Flete, Jennifer Florentino, Devon Goffman, Omar Lopez-Cepero, Hector Maisonet, Claudia Mulet, Jeremey Adam Rey, Joseph Rivera, Maria Rodriguez, Arianna Rosario, Shani Talmor and Claudia Yanez.
Multiple Grammy Award®–winning musicians from Miami Sound Machine will also be on the road with the National Tour of ON YOUR FEET!, including Music Director Clay Ostwald (keyboards), who is Assistant Music Director of Miami Sound Machine, Theodore Mulet (trombone), Jorge Casas (bass), who is Music Director of Miami Sound Machine, and Edward Bonilla (percussion). The other members of the orchestra will include Emmanuel Schvartzman (Associate Music Director/keyboards), Jose Ruiz (trumpet), Michael Scaglione (reeds), Stephen Flakus (guitar), Jean-Christophe Leroy (percussion) and Colin Taylor (drums).
Born and raised in Miami to Cuban immigrant parents, Christie Prades understudied the role of Gloria in the Broadway production of ON YOUR FEET! Her past regional credits include In the Heights (Vanessa – Broadway World Award winner), West Side Story and The D*Word.
Mauricio Martínez is an award-winning actor and recording artist, who stars in NBC Universo's first original scripted TV series "El Vato" airing its second season this summer (Season One available on Netflix) and was recently seen in the hit series "Señora Acero 2" on Telemundo. Mauricio has starred in Mexican productions of several Broadway plays and musicals, including Beauty and the Beast, Saturday Night Fever, The Drowsy Chaperone, Sweet Charity, and the Spanish-language premieres of The Last 5 Years and Songs From An Unmade Bed.He made his U.S. theatre debut in Kansas City Repertory's production of Evita as 'Che' in 2016.
Ticket Information
ON YOUR FEET!, playing Tuesday, January 9–Sunday, January 28, 2018 in the Kennedy Center Opera House, will be performed Tuesday–Sunday at 7:30 p.m. with matinees at 1:30 p.m. on Saturday and Sunday. There will be no evening performance on Sunday, January 28 and an added 1:30 p.m. matinee on Thursday, January 25. Tickets are currently on sale. For more information please visit the Kennedy Center website, in-person at the Kennedy Center box office, or call (202) 467-4600 or (800) 444-1324.