Get Into the "Groves"
3 min read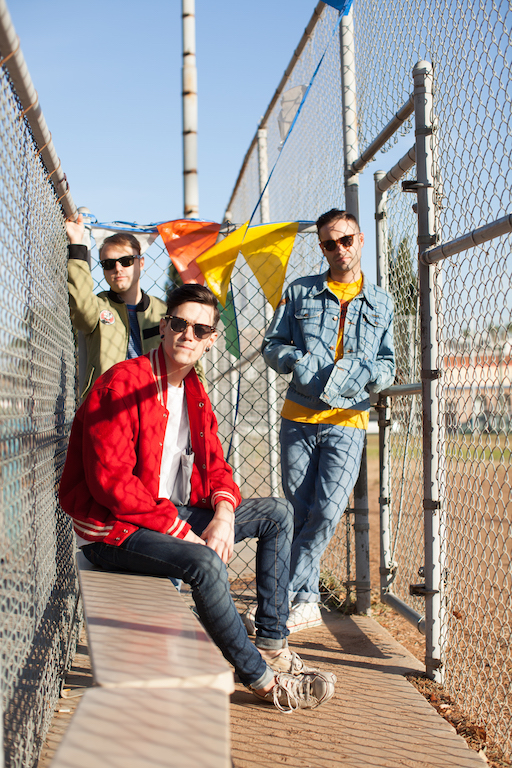 The Groves are currently touring as the opener for the legends Culture Club. They will be performing this Sunday at the Music Center at Strathmore. They've been on an epic 38-date American tour with the guys and I was lucky enough to grab some time with the fellas while their out on the road.

I first heard about Groves from a friend of mine that caught the guys at the Las Vegas stop of the tour. My friend sent me a video clip and I was drawn in. I found their video for "Swim" online and was an instant fan. Groves hail from Groves, TX. They are inspired by the likes of Elvis Costello & Blink 182. MDDN (formed by Benji & Joel Madden) spotted the Groves talented and swap them up in an artist development/management deal (smart move).
If you haven't heard of Groves, you will very soon because they have the look & talent that will make you an instant fan too!
How does it feel to tour with the legends Culture Club? 
It's an amazing feeling! It's a dream come true to walk out and play these venues every night. We're playing the biggest shows we've ever played. The highlight is watching George and Culture Club master the crowd every night.
How has the reaction from the fans been while on tour? 
Everyone has been super welcoming. It's really neat how eclectic and diverse the people who come up to us after the show are. We're making fans from all different age groups, from kids to adults.
You guys signed to MDDN. How did you guys get connected with the Madden Brothers? 
We met them after playing a show in LA. Their in house engineer, Courtney Ballard, was pretty relentless in having us come by the studio to meet everyone. After recording a few songs, Courtney showed the twins and the rest is history.
If you had to define your sound, what would it be?
If you threw The Police, Black Sabbath, Smashing Pumpkins, Phoenix, and Dr. Dre in a blender you'd get GROVES.     
Do you guys write your own songs, if so how's that creative process? 
Yes, of course. We wouldn't have it any other way. Most of these songs were written when we were all living in a house together in Eagle Rock, a neighborhood in Northeast Los Angeles. Every song started from a riff or keyboard sound and was crafted into a demo. With every song the process changes, some came out in a matter of hours and some of them took months to complete.
Being a Los Angeles band, you guys are in great company with some legends. What band dead or alive would you guys want/wish you could collaborate with?
Nirvana, Prince, Bowie collab w/ Lemmy on bass.
I'm addicted to "Swim". I blast it when I drive down the PCH. How did you guys come up with the song and video concept? 
Hey thanks! It's funny you mention the PCH because that's exactly what we envisioned writing this song.  We came up with "Swim" after working on a bunch of darker material. When we started writing this one we knew we wanted to try something a little different, more upbeat with a Summer vibe. The video concept came from our good friend Josh Madden from MDDN. He had visited the 1000 steps at Laguna Beach about 6 years before hearing the song. As soon as he put it on, he said it immediately brought him back there, which is where we ended up doing a lot of the filming.
With "Swim" & "Ender" currently out, what single or album plans are in the near future?
All we can say at this moment is that there is a ton of music recorded and we can't wait to get it out there.  I guess we will have to wait and see what's next. It won't be long.     
One last question…Marry, Shag or Kill….Ariana Grande, Britney Spears, Katy Perry?  Marry Katy, Shag Katy, Kill Katy
Catch the GROVES as the open for Culture Club this Sunday at the Music Center at Strathmore in North Bethesda.