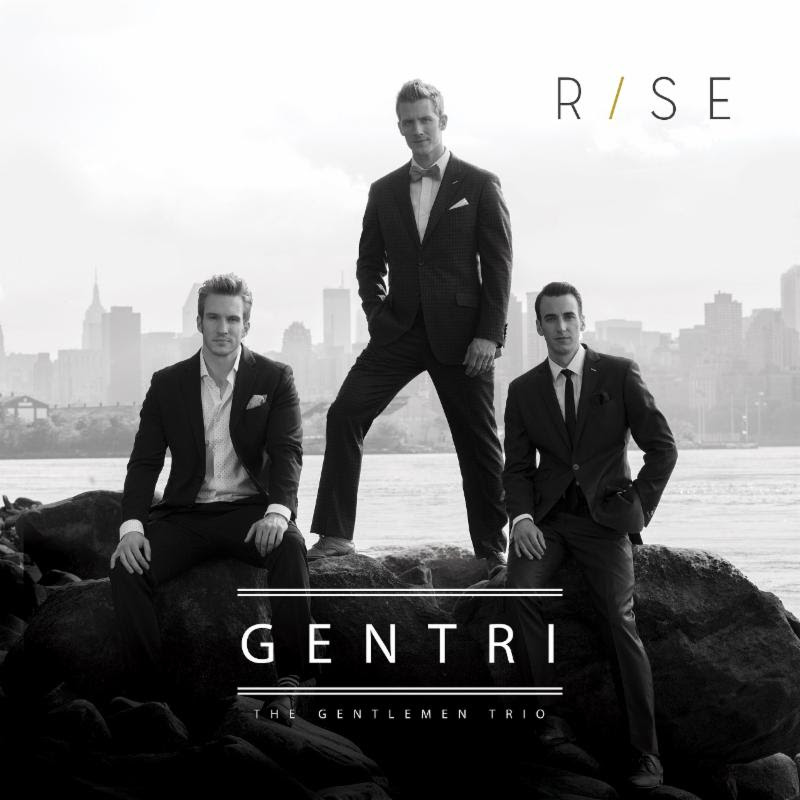 Fast-rising classical pop tenor trio,
 GENTRI,
 has just released their new album 
Rise
(Shadow Mountain Records) 
TODAY, 
available now via 
iTunes.
Rise
 is the follow-up to the group's self-titled 2015 debut EP which shot to
 #2 on both the Billboard Classical Crossover Chart 
and the 
Billboard Classical Chart
, where it remained in the 
Top 10
 for over 
35 weeks. 
In anticipation of the release, the group premiered their heartening track 
"Nothing But You"
via 
ARTISTdirect. 
PRESSS HERE
to listen/embed. 
PRESS HERE
 to watch the video for the lead single 
"Soldier," 
which is a celebration of the people who dig deep every day to find the fight that drives them.
GENTRI
's orchestral, cinematic sound and dynamic three-part harmonies are nothing short of inspiring, and their vocal power has struck a chord with audiences moved by their genuine message of positivity and hope. The Gents will celebrate the release of their album on 
February 13th,
 where they will serenade fans with a very special 
SOLD OUT
 Valentine's Day performance and album release show in their hometown of Salt Lake City, UT. For tickets and info on all other upcoming shows, visit 
www.GENTRImusic.com
.
GENTRI UPCOMING TOUR DATES:
Feb 13                  Salt Lake City, UT @ Kingsbury Hall – SOLD OUT 
Mar 11
                 Long Beach, CA @ Long Beach Convention Center
Mar 12
                 Long Beach, CA @ Long Beach Convention Center
Apr 23
                  Cincinnati, OH @ Northern Kentucky Convention Center
May 7
                   Lethbridge, Canada @ Exhibition Park
Sep 16
                  Arlington, TX @ Arlington Convention Center
Sep 17
                  Arlington, TX @ Arlington Convention Center
Oct 21
                  Las Vegas, NV @ Cashman Center
Nov 4
                    Phoenix, AZ @ Phoenix Convention Center
Nov 5
                    Phoenix, AZ @ Phoenix Convention Center