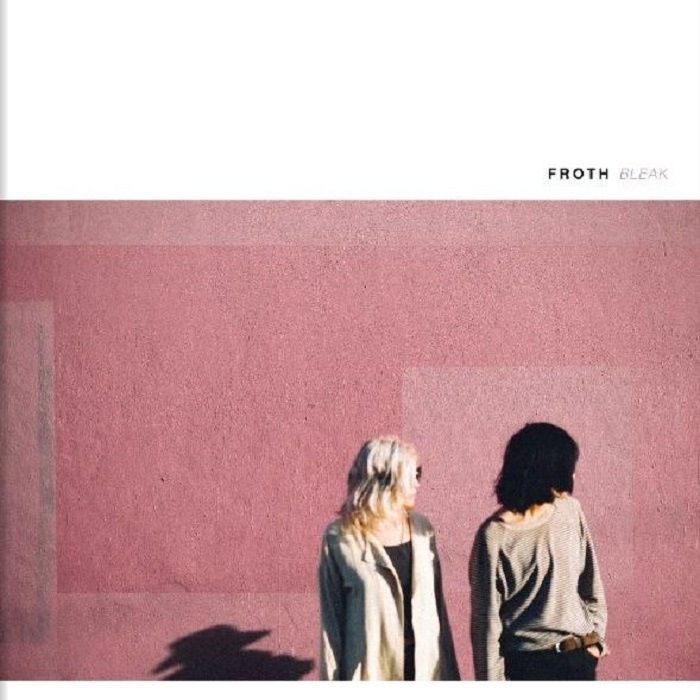 Froth is said to have started out as a fake band. I know what you're thinking. How is it even possible that a group of talented musicians would pose as a fake band? I'm sure that's what Froth's fans were thinking. After listening to their new album Bleak, I can say for sure that there is nothing fake about the El Segundo natives. Initially starting out recording an album with literally complete silence, Froth has shown that they are as real as can be.
Afternoon starts out with a hard rock intro and leads into an alternative rock sound. Postcard Radio has the upbeat sounds of summer. The slow guitar strumming and singing in Nothing Baby makes this song hypnotic. On My Chest has the very familiar sound of sixties rock and roll. The steady beat of the drums, tone of the vocals and guitars channel some of our favorite classic rock bands.
The sunny and up-tempo Turn It Off is a fun song to listen to. I get the impression that Froth must really like sixties rock, because that's exactly what I hear in Richard Likes Grey Sky. The instrumental track is definitely the right song for a beach party. Saccharine Sunchine has already brought the fans to the dance floor and they aren't leaving anytime soon. The title track Bleak is quick in rhythm but has a smooth and enjoyable sound. Last but not least, we have Sleep Alone. The guitar and vocals make this song so relaxing and peaceful. This is the perfect song to close out this album.
As awesome as these songs are, I could definitely see a pattern, and a great one at that. A majority of the songs on Bleak sounded a lot like sixties rock and roll, and being a fan of music from the 1960's, I could appreciate that. Whether that's what they were going for or not, it worked and the fans will love it. "Bleak" is an album that will be played at parties and the fans will call for an encore. I would love to see what else Froth has in store for their listeners.
Final Grade: A