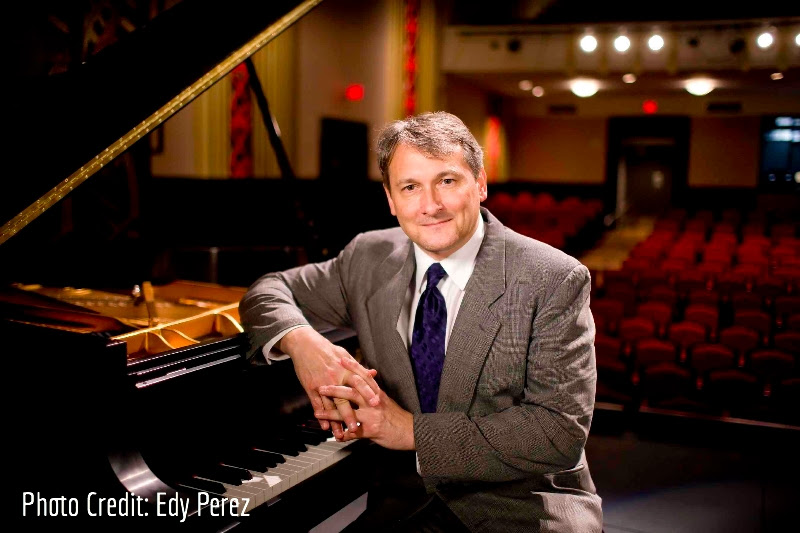 Washington Performing Arts to bring popular NPR Show "From the Top" with host Christopher O'Riley to Washington D.C. on October 24th
Live Recording to feature 8-year-old Pianist from Alexandria, Virginia & Washington Performing Arts Children of the Gospel Choir
From the Top, the preeminent showcase for young musicians heard weekly on Classical WETA, comes to Lisner Auditorium on October 24 at 8:00 PM. This special live radio recording event is sponsored by the Jack Kent Cooke Foundation, in celebration of both organizations' 15th anniversaries.  This special recording will highlight the 10-year relationship between the Jack Kent Cooke Foundation and From the Top, which has resulted in over $2 million in scholarships given to extraordinary young musicians with financial need across the country.
                                                            
This recording of the popular NPR program hosted by acclaimed pianist Christopher O'Riley will feature amazing performances and captivating personal stories of extraordinary young musicians, including local pianist, 8-year-old Oscar Paz-Suaznabar from Alexandria, Virginia, who will receive From the Top's Jack Kent Cooke Young Artist Award in conjunction with his appearance on this show. This $10,000 scholarship will help Oscar pursue his musical studies.
Also featured will be a local ensemble, the Washington Performing Arts Children of the Gospel Choir, which was formed in 1993 to celebrate the tradition and inspirational root of gospel music on America's main stages. Washington Performing Arts Children of the Gospel Choir showcases uniquely talented young voices in their own distinctive style of high-energy performances featuring works by local and national composers. The Children of the Gospel Choir has been featured at The White House, the Inaugural Prayer Services for President Barack Obama at the National Cathedral; the State Department; National Archives; National Cherry Blossom Parade; the Smithsonian Museums; the Harman Center for the Arts; multiple stages at the Kennedy Center; NBC's Today; and other special events. Washington Performing Arts' gospel program promotes an environment of self-confidence, teamwork, and respect; offers performance opportunities; and provides life learning tools to aid in personal and artistic growth through work with the performance choir and the annual two-week vocal music intensive summer workshop. Based at Washington Performing Arts, the choir's programs are made possible for this performance with support from the Jack Kent Cooke Foundation, and throughout the year by Jacqueline Badger Mars and Mars, Incorporated.
Also featured will be 16-year-old flutist Taiga Ultan from New York City, who is currently studying at Interlochen Arts Academy in Michigan and 15-year-old violinist Kiarra Saito-Beckman from Bend, Oregon. Both young musicians will receive From the Top's Jack Kent Cooke Young Artist Award. In addition, From the Top alumna and previous Young Artist Award recipient Marcelina Suchocka, will perform with her ensemble, the all-girl percussion group Excelsis.
For tickets and information, visit www.washingtonperformingarts.org. From the Top may be heard locally on Classical WETA on Sundays at 6:00 PM; this episode will air nationally the week of November 17. Learn more at www.fromthetop.org.