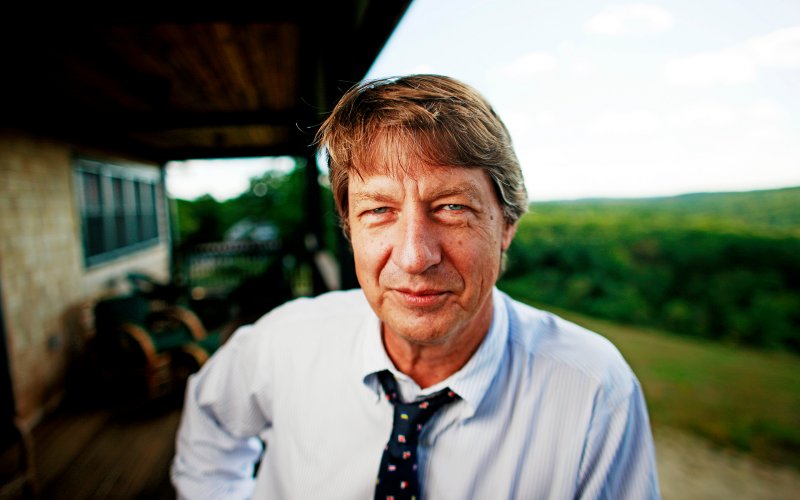 Spend an evening captivated by America's premier political satirist and best-selling author, P.J. O'Rourke, when he appears at the Weinberg Center for the Arts on Thursday, March 19, 2020 at 7:30 PM.
This event is presented by the Frederick Speaker Series. Tickets start at $40 and may be purchased online at WeinbergCenter.org, by calling the Box Office at 301-600-2828, or in person at 20 West Patrick Street.
P.J. O'Rourke has established himself as America's premier political satirist. Both Time and The Wall Street Journal have labeled him "the funniest writer in America." He is the best-selling author of 20 books including "Parliament of Whores," "Republican Party Reptile," and his latest book, "None of My Business: P.J. Explains Money, Banking, Debt, Equity, Assets, Liabilities, and Why He's Not Rich and Neither Are You." He is a contributing editor at the Weekly Standard, H. L. Mencken Research Fellow at the Cato Institute, a regular panelist on NPR's "Wait Wait . . . Don't Tell Me," and editor-in-chief of the web magazine American Consequences. Born in Toledo, Ohio, O'Rourke received a bachelor's degree from Miami University and a master's degree in English from Johns Hopkins, where he was a Woodrow Wilson Fellow. After graduate school he worked at small newspapers in Baltimore and New York. In the early 1970s he joined The National Lampoon. He then became a foreign correspondent and has since covered crises and conflicts in more than 40 countries. O'Rourke has written for such diverse publications from The Wall Street Journal to Car and Driver, and Rolling Stone.
A complete listing of artists and performers scheduled for the 2019-2020 season can be found at WeinbergCenter.org.