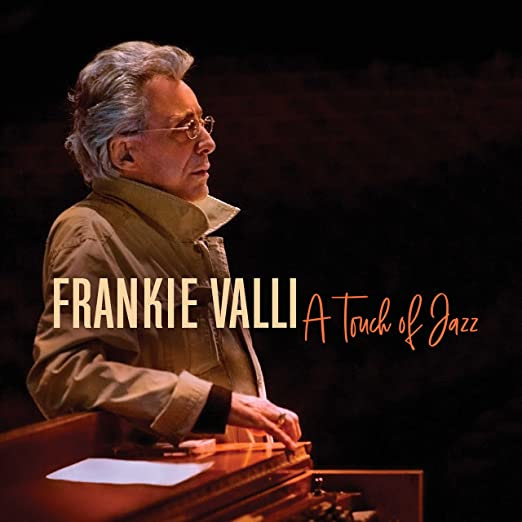 Frankie Valli adds another chapter to his musical story with "A TOUCH OF JAZZ," his first jazz recording, out on June 25 on Green Hill Music.
As a pop music architect behind the best-selling Frankie Valli and the Four Seasons, Valli is primarily known for his multiple hits spanning almost six decades. The music icon has sold over 175 million records worldwide, but Valli's first jazz album has been a labor of love and in the making since childhood.
Even though Valli is considered one of the greatest vocalists in Pop Music history, he grew up listening to jazz, seeing all the great big bands like Stan Kenton, Duke Ellington, Count Basie, and Tommy Dorsey.  Valli says that he would pay just a dollar to sit in the "bleachers" (for non-drinkers) at the famous jazz club, BIRDLAND when he was a kid.
"It is fulfilling a lifetime dream of mine putting out this Jazz album," said Valli. "Jazz was always my first love. I'd listen to Symphony Sid's Jazz Program on the radio for hours as a kid.  And when it comes to singers, anybody who knows me knows Little Jimmy Scott was one of my biggest influences, and of course, I was also really into Billy Eckstine, Nat King Cole, and have always loved the Chairman of the Board, Frank Sinatra. I even used to go sit in with Jimmy Smith!"
Valli recorded "A TOUCH OF JAZZ" in Los Angeles and Phoenix, where he collaborated with organ phenom, 5x Grammy-nominated, Joey DeFrancesco, and his trio. Valli always appreciated the Hammond Organ and admired Joey.  It was only natural the two would one day work together.
"Working with Frankie has been one of the greatest experiences in my musical career," said Joey Francesco. "I could see a true appreciation for the genre."
"It is an honor for us to put out this beautiful Jazz album by the incomparable Frankie Valli," said Blake Davis, General Manager of Green Hill Music. "We know his fans will be blown away when they hear this album. We are proud Frankie trusted us to realize this labor of love."
"A TOUCH OF JAZZ" track listings:
1. Try a Little Tenderness
2. Day By Day
3. Don't Take Your Love From Me
4. I Remember April
5. All or Nothing At All
6. How High The Moon
7. We'll Be Together Again
8. Jeepers Creepers
9. Last Request
The album can be purchased or streamed wherever fine music is available on June 25.