Framing Hanley Returns Set To Release First Album In Five Years
2 min read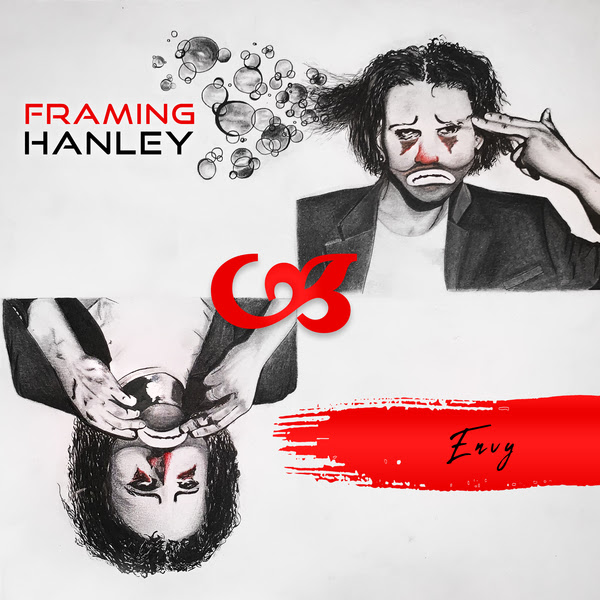 "If you would have asked me when we started back in 2007 'what do you envision as your sound 12 years from now'," states vocalist Kenneth Nixon. "I certainly wouldn't have predicted this — but holy hell am I excited about the evolution in this band's music. We spent 3 years working on this album and it is undoubtedly the very best of Framing Hanley from start to finish. We needed a break in 2015 — but we're back now, and we're firing on all cylinders."
Envy Track Listing:
1) Say You Ever
2) Bubbles
3) Puzzle Pieces
4) Maeve
5) Misery
6) Carousel
7) The Way Down
8) Throwing Knives
9) Counterfeit
10) Forgiveness Is An Art
11) Baggage Claim
12) Joke's On You
Three singles that will be on Envy have been released as singles in Puzzle Pieces, Baggage Claim and Throwing Knives have already surpassed 15 million streams.
Framing Hanley had released three albums prior to breaking up in 2015. The Moment (2007), A Promise To Burn (2010) and The Sum Of Who We Are (2014) has sold over 200,000 albums, 1.5 million downloads and music has been streamed over 150 million times.  Official music videos have surpassed 40 million views.  Radio hits included Hear Me Now, Lollipop, You Stupid Girl, Collide and Criminal.  The band had toured coast-to-coast in North America and has had several successful European and Australian tours.
Follow Framing Hanley on social media: