She who laughs last, laughs best in Folger Theatre's The Merry Wives of Windsor
6 min read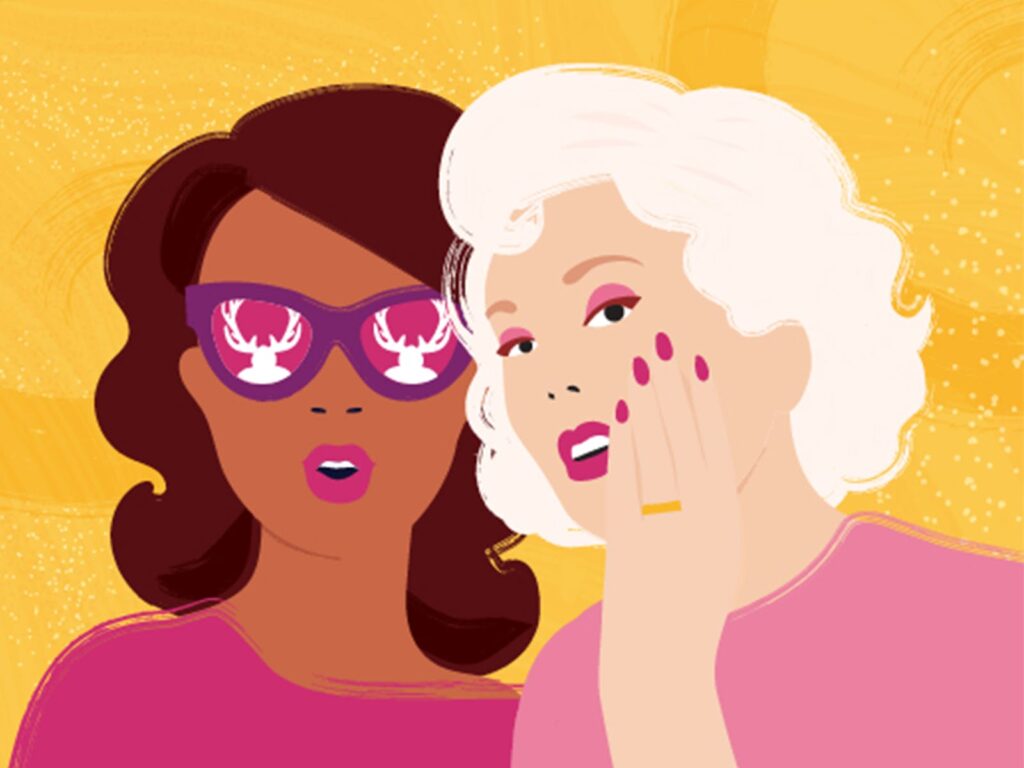 When the mischievous Falstaff overestimates his own scheming prowess and underestimates the savvy wives in the town of Windsor, hilarity is ahead. Folger Theatre concludes its successful 2019/20 season with The Merry Wives of Windsor. Aaron Posner (King John, The Winter's Tale, Twelfth Night at Folger Theatre) returns to the Folger to direct Shakespeare's delightful comedy on love, money, deception, and the power of women, set here in the early 1970s.
The Merry Wives of Windsor is on stage from January 14 through March 1, 2020. Tickets are available online at www.folger.edu/theatre or by calling the Folger Box Office at (202) 544-7077.
The boisterous Falstaff hatches a dubious plan to woo the wealthy wives of Windsor, pilfer their fortunes, and make their husbands green with jealousy. The scheming plot is met with fun-filled retaliation when the ladies devise a plot to teach Falstaff a lesson he won't soon forget.
"For a story about smart women taking matters into their own hands, setting the play in a mythologized version of the early 1970s, a time when women's lib was finding its footing, seemed like a really fun idea," says Aaron Posner. "Women were trying on a new power, a new freedom, and the world (along with their husbands) were figuring out a new paradigm. Though the play deals with real things such as love, lust, marriage, ego, and jealousy," Posner continues, "the characters are larger than life and the situations verge on the farcical, making for a rollicking good ride. Think of Fawlty Towers, Soap, All in the Family."
The Merry Wives of Windsor features an extraordinary ensemble, including Regina Aquino (Folger Theatre's Nell Gwynn) as Mrs. Page and Ami Brabson as Mrs. Ford. Eric Hissom is the wealthy and jealous husband, Ford; Cody Nickell is the ill-tempered Dr. Caius, who is in love with Anne Page; Kate Eastwood Norris is Mistress Quickly, the proprietor of the seedy Boar's Head Tavern (a role Ms. Norris played in 1 Henry IV earlier this season at Folger Theatre), and Todd Scofield as Sir Hugh Evans, Windsor's meddling schoolmaster and clergyman. Brian Mani, a veteran classical actor and core member of the American Players Theatre in Spring Green, WI, makes his Folger debut as the irrepressible Falstaff.
The production also features Linda Bard (Anne Page/Pistol), Louis E. Davis (Mine Host), Danielle Gallo (Bardolph/J. Rugby/John), Tommy A. Gomez (Justice Shallow), Brian Reisman (Abraham Slender), Dante Robert Rossi (Nym/Fenton), Tyee Tilghman (Page), and Derrick Truby (Simple/Robert).
The Merry Wives of Windsor marks the final production to be staged in the historic and intimate setting of the Folger Theatre before the Folger Shakespeare Library's multi-year renovation project begins in March 2020. The $69 million project, supported by The Wonder of Will: The Campaign for the Folger Shakespeare Library, is designed to expand public space, improve accessibility, and enhance the overall experience of visiting the Folger. The Folger Shakespeare Library is scheduled to reopen in 2022. Without interruption, Folger Theatre brings its unique flavor on the road, producing offsite and collaborating with other major Washington theaters. Watch for announcements in January 2020. For information on the Folger's Building Renovation Project, visit www.folger.edu/about/building-renovation-project.
Ticketing Information & Performance Dates:            
The Merry Wives of Windsor is on stage at Folger Theatre from January 14 through March 1, 2020. Tickets are $42-$85. Discounted preview performances (starting at $27) and special rates for patrons under 30, students, seniors, members and family of the military, educators, and groups may be purchased through the Folger Box Office at (202) 544-7077 or online at www.folger.edu/theatre.
Related Programming:    
The Pay-What-You-Will performance is on Tuesday, January 14 at 7:30pm. Tickets will be available to the public at 5pm. One ticket per person.
Folger Theatre's Stage Director Talk is on Thursday, January 16 at 6:30pm. Learn about the creative process and staging of The Merry Wives of Windsor with director Aaron Posner. $20, includes light fare reception.
College Night is Friday, January 17 at 8pm. Tickets are $15, with a valid student ID. Call the box office at (202) 544-7077 or visit in person to purchase tickets.
Folger Shakespeare Library Director Michael Witmore explores The Merry Wives of Windsor within an overview of Shakespeare's work in a Pre-Show Talk on Wednesday, January 29 at 6:30pm. Tickets are $20/$15 members, with wine and light fare reception included.
Grab a drink from the Boar's Head Tavern and settle in for some stand-up comedy from some of DC's funniest female comedians at our Folger Friday: Hysterical Women on Friday, January 31 at 6pm. The evening is headlined by Washington Improv Theater's all-female identifying ensemble Hellcat, plus local stand-ups Elahe Izadi, Kasha Patel, and more; $10 tickets.
NEW! Teachers and educators are encouraged to join Folger's Director of Education Dr. Peggy O'Brien as she shares insights and teaching strategies specific to The Merry Wives of Windsor at Folger's Teacher Talk on Wednesday, February 5 at 6:30pm. Tickets are $15, with light fare and wine reception following this interactive pre-show workshop. Teachers can purchase $15 discount tickets to the evening's 7:30pm performance.
Audience members are encouraged to stay and take part in our Post-Show Discussion with the cast of The Merry Wives of Windsor on Thursday, February 6. This interactive discussion, led by Resident Dramaturg Michele Osherow, will follow the 7:30pm performance.
Celebrate Valentine's Day and put your romantic comedy knowledge to the test at our Folger Friday: Rom-Com Trivia Night on Friday, February 14 at 6pm. Questions will span cinematic and literary history, including some favorite Shakespeare adaptations. Bring a valentine or a crew of Palentines—the game can accommodate teams of any number. $10 tickets include drinks, sweet treats, and prizes.

Folger Theatre's Brews & Banter will be held on Friday, February 21 at 6:30pm. Before the show, quench your thirst and join this lively small group conversation with select cast members. $15 tickets, with craft beer provided by local brewery Bluejacket and light fare included.Open-Captioned performances, supported by Vinton and Sigrid Cerf, are Sunday, February 16 at
2pm and 7pm.
Please check the Folger website at www.folger.edu/talks for a complete listing of special related events.