The Flintstones and WWE: Stone Age Smackdown DVD Giveaway
4 min read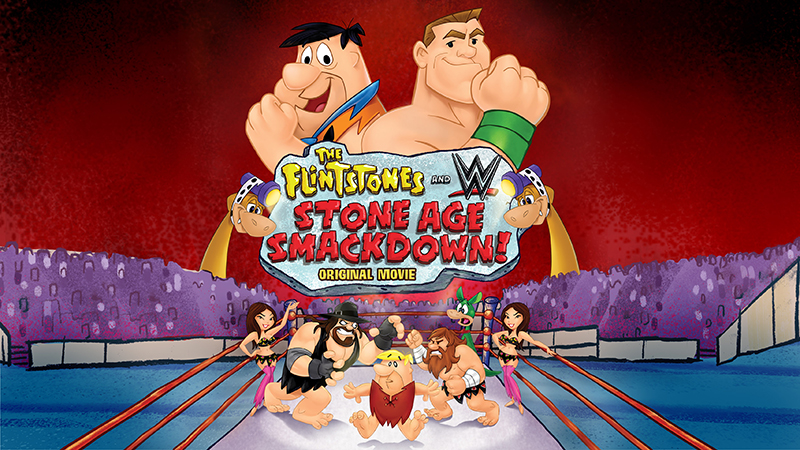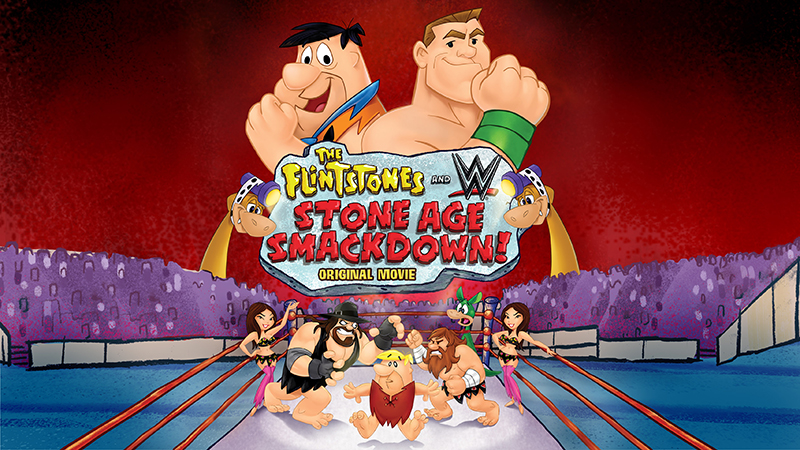 Calling all Flintstones & WWE fans! The Flintstones and WWE have teamed up to bring you Stone Age Smackdown! The Rogers Revue will give you a (Blu-ray+DVD Combo Pack) of The Flintstones & WWE Stone Age Smackdown to award one lucky reader!
To enter our contest,
You must answer this one question, correctly, to be entered into a random drawing!
Who is the current WWE World Heavyweight Champion?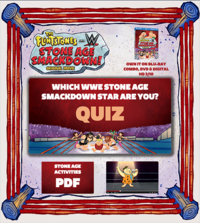 Send your answer, in an email, by MARCH 24, 2015 @ 5:00 PM with your NAME, LOCATION & the ANSWER to therogersrevue@gmail.com – SUBJECT: FLINTSTONE for your chance to win the prize in our random drawing!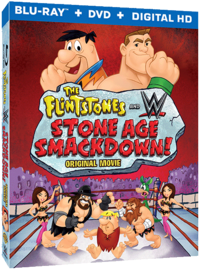 When Fred loses his family's vacation money, he hatches one of his hair brained plans to get it back. It's a sports entertainment spectacle that involves throwing his best bud, Barney into the wrestling ring with the likes of John Cenastone (John Cena), Rey Mysteriopal (Rey Mysterio) and even The Undertaker, with Fred himself as event promoter! The crowds roar, the "clams" are pouring in from ticket sales and even Mr. McMagma (Vince McMahon) is taking notice of all the hoopla. Including all-star appearances from The Boulder Twins (Brie and Nikki Bella) Marble Henry (Mark Henry) and Daniel Bry-Rock (Daniel Bryan), it's time to get the whole family together for hard-hitting, side-splitting laughs from the most epic event in all of prehistory!
#FlintstonesWWE
Own it on Blu-ray Combo, DVD and Digital HD 3/10
<iframe style="overflow: hidden;" scrolling="no" allowtransparency="true" src="https://www.blog-luv.com/campaigns/the-flintstones-and-wwe-stone-age-smackdown/interactive_elements/121" height="578" width="520" frameborder="0"></iframe>
RULES:
This contest is open to residents of the USA. Each household is only eligible to win The Flintstones & WWE Stone Age Smackdown via blog reviews and giveaways. Only one entrant per mailing address per giveaway. If you have won the same prize on another blog, you will not be eligible to win it again.
Entrants who are immediate family members of the staff of The Rogers Revue are ineligible. If you have won a TRR contest within the past thirty (30) days, you are ineligible until thirty (30) days after the last contest won.
Winner is subject to eligibility verification. The prize will be sent via FedEx or USPS. No P.O. Boxes please.