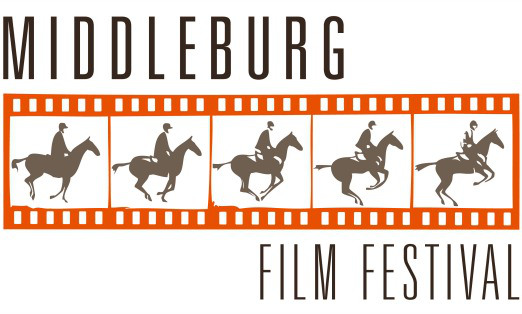 The Middleburg Film Festival announced today the riveting wartime drama DARKEST HOUR, starring Academy Award-nominated actor Gary Oldman as Winston Churchill, will open the festival on
Thursday, October 19
. Actor Ben Mendelsohn, who portrays King George VI, screenwriter Anthony McCarten, and producer Lisa Bruce will participate in a conversation following the screening.
Middleburg Film Festival, now in its fifth year, runs from
October 19 to October 22
in Virginia's historic wine country located one hour from Washington, DC.
LADY BIRD, the impressive directorial debut of actress Greta Gerwig (FRANCES HA), will screen as the
Saturday
Evening Centerpiece Film on
October 21
with Gerwig in attendance. Gerwig also penned the script of this uproarious comedy starring a perfectly cast Saoirse Ronan. LADY BIRD's terrific ensemble also includes Laurie Metcalf, Tracy Letts, Lucas Hedges, Timothée Chalamet, and Beanie Feldstein.
On
Sunday, October 22
, THREE BILLBOARDS OUTSIDE EBBING, MISSOURI (DIR Martin McDonagh) will be featured as the
Sunday
Centerpiece Film. The film, starring Frances McDormand, Woody Harrelson, Sam Rockwell, John Hawkes, and Peter Dinklage, is a darkly comedic drama about a bereaved mother who demands accountability from the town sheriff.
This year, the Festival has selected three Spotlight Films: CALL ME BY YOUR NAME (DIR Luca Guadagnino) and MUDBOUND (DIR Dee Rees) will screen on
Friday, October 20
; and I, TONYA (DIR Craig Gillespie) will screen on
Saturday, October 21
.
CALL ME BY YOUR NAME stars Timothée Chalamet and Armie Hammer in a sun-soaked romance set in Northern Italy.  MUDBOUND, set in the Jim Crow South and starring Carey Mulligan, Garrett Hedlund and Mary J. Blige, tells the epic story of two men divided by race yet bound by war.  I, TONYA features Margot Robbie as the infamous skater Tonya Harding in the scandal that rocked the 1994 Winter Olympics and ended her skating career.
The 2017 Festival will recognize three artists and their contributions to films and filmmaking. On
Friday, October 21
, James Ivory, screenwriter of CALL ME BY YOUR NAME and half of the iconic Merchant/Ivory filmmaking duo, will be honored with the 2017 Legacy Award for 60 years as director and/or screenwriter of such classic films as HOWARD'S END, THE REMAINS OF THE DAY, and ROOM WITH A VIEW. Dee Rees, director of MUDBOUND, BESSIE and PARIAH, will receive the 2017 Visionary Award on
October 21
, presented by Lee Daniels (THE BUTLER, EMPIRE).
Academy Award-nominated composer Nicholas Britell will be honored as this year's Distinguished Film Composer on
Saturday, October 21
. The Shenandoah Conservatory Symphony Orchestra presents a selection of his most memorable scores accompanied by film clips.  Britell will perform two solo piano pieces and also discuss his creative process. Britell's scores include BATTLE OF THE SEXES, MOONLIGHT, THE BIG SHORT, 12 YEARS A SLAVE, and A TALE OF LOVE AND DARKNESS. Directors Jonathan Dayton and Valerie Faris (BATTLE OF THE SEXES) will introduce Britell.
"The Middleburg Film Festival marks our fifth year with an extraordinary slate of films and special guests," said Middleburg Film Festival Executive Director Susan Koch. "We're especially delighted to welcome three incredibly talented female directors – Dee Rees, Greta Gerwig, and Valerie Faris. We're also pleased to honor James Ivory, not only for his recent achievement with CALL ME BY YOUR NAME, but for sixty years of stunning filmmaking."
"From the very beginning, it's been important for us to present diverse voices in filmmaking," said Middleburg Film Festival founder Sheila C. Johnson, "Especially in these divisive times, films have a way of bringing people together, expanding our understanding of the world and encouraging dialogue. The festival also celebrates some of the film industry's unsung heroes.  One of my favorite events is our Symphony Orchestra concert honoring a renowned film composer – and this year we are thrilled to recognize Nicholas Britell."
For showtimes and festival information, please visit:
www.middleburgfilm.org
or download the mobile app for iphone or android