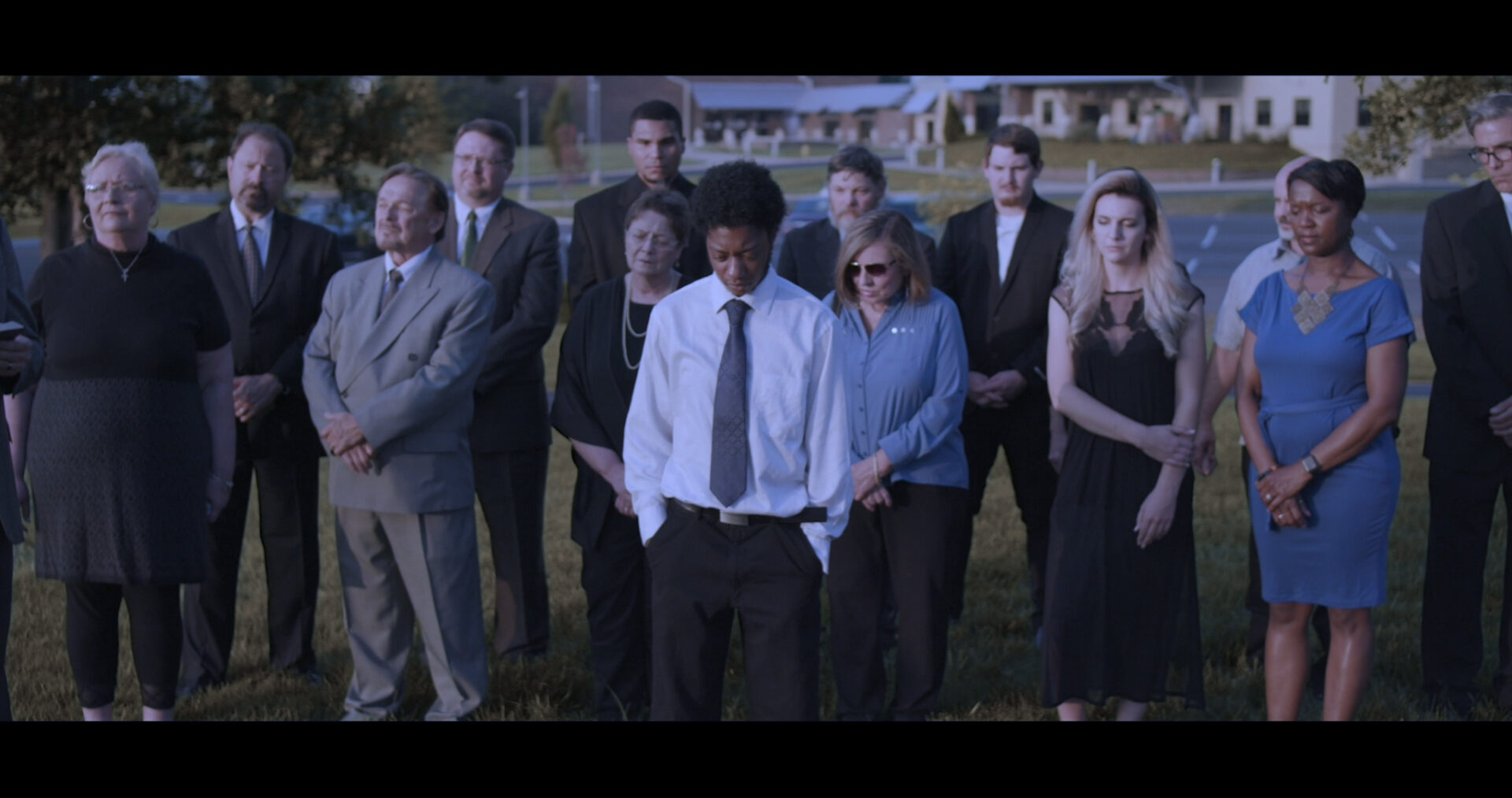 Chad Eric Smith has seamlessly done it again, starring in William M. Crouch's mind bending, thought producing project, "Fatherless." Michael Mau stars alongside Smith and I'd want it no other way. Seriously.
Surprised? No. Excited for you to see? Hell Yes. Within the opening scenes, you immediately know you are in for something special which is what Smith has proven to offer with his acting ability. Crouch gifts us a hell of a flashback sequence and backstory that melds beautifully within the present day character's life as well as his future.
Strikingly moving enough for your brain to ask your heart questions when you may have just thought the sci-fi and 'gotcha' moments no longer fool you. You will be thinking long afterwards about this film that you can't just watch it once. And you won't want to.
Within this film, I ask…at what point do we let the past go? At what point do we stop trying to fix our past actions through our presence? I'd like to think that I knew before this film.  I didn't…I thought broader. This is what the filmmaking experience should behold and offer. Insight yet deregulation to what you may think you know or feel. BEYOND the box.
Not much longer is the era where filmmakers "dumb down" or second guess their audience's intellect. Crouch's "Fatherless" subtly believes in your ability to think on your own while entertaining you all along the way. Seamless. Before you know it, you are left wanting more. To the very end and right back to the beginning. You'll understand later, trust me.
Think you want to take a trip down memory lane? Maybe.
Think you can change your heart before your mind? Well, whichever answer…your future depends on it. That, I know. I look forward to your answers to these questions after watching the sci-fi indie, "Fatherless." Thank me later. 
Final Grade: A+++