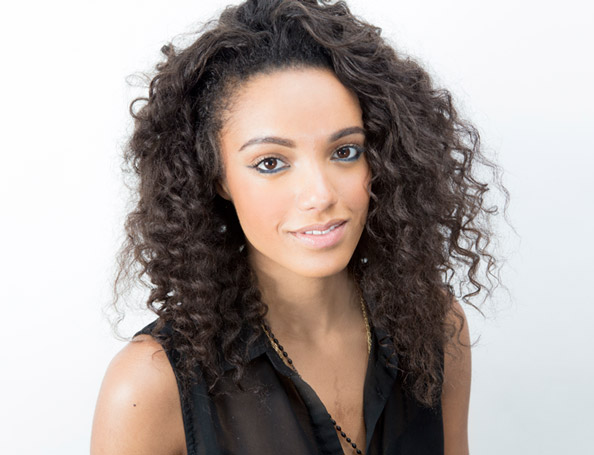 On this continuing Farpoint 2022 edition of the INTERVUE, and our next guest played the dual roles Amaya Jiwe/Charlie for four seasons on the DC's Legends of Tomorrow on the CW, and she just recently made her directorial debut with the short film "Sunday's Child"
Let's give an amazing welcome to Maisie Richardson-Sellers!
Thank you. It's such a pleasure to be here with you!
You just experienced your very first Farpoint. How did it go? Did you enjoy it?
I had such a lovely time. I will say this one has an especially kind and welcoming group of people. I've had some fantastic conversations. The panels are great, some great questions. And the highlight for me was probably the masquerade ball as well. Some brilliant costumes. Did you guys see that?
No, we went out to dinner.
Well, I loved it. So yeah, it's been a really, really special time here.
Excellent, is this your first time in the Baltimore area?
Yep. First time ever. It's very exciting.
It's great. Did you get to do anything go sightseeing?
No, haven't left the hotel. Next time I'm asked to come here, especially just to see the sights I think,
So, you play a dual role in Legends of Tomorrow. You played Amaya Jiwe and Charlie, and I'd like to know have you had much of a challenge playing multiple roles in the same series? Did you have to find yourself and discover yourself to take on two radically different characters?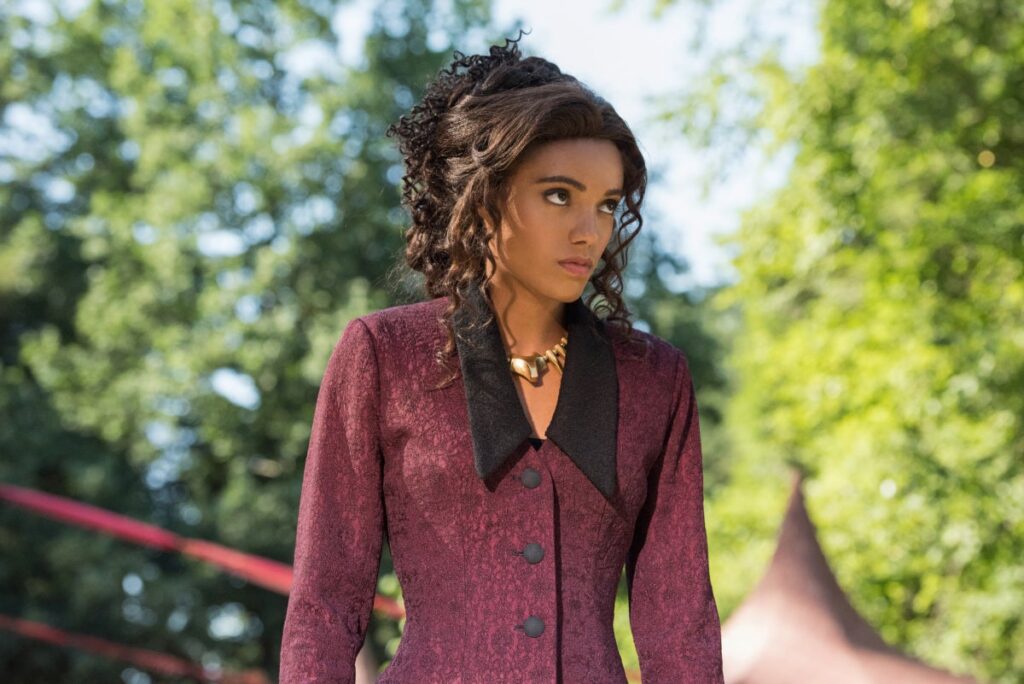 I think what for me as an actor, what I love most about acting is embodying as many different people as possible. So, if anything, I find episodic TV quite challenging, because it's the same character for year and year. And yeah, but so fact that they gave me a chance to completely have a whole new character, and yet still be within this sort of family environment that I love was a dream. And so, I would say it was a challenge, I think it was, it was for me, it was a pure pleasure.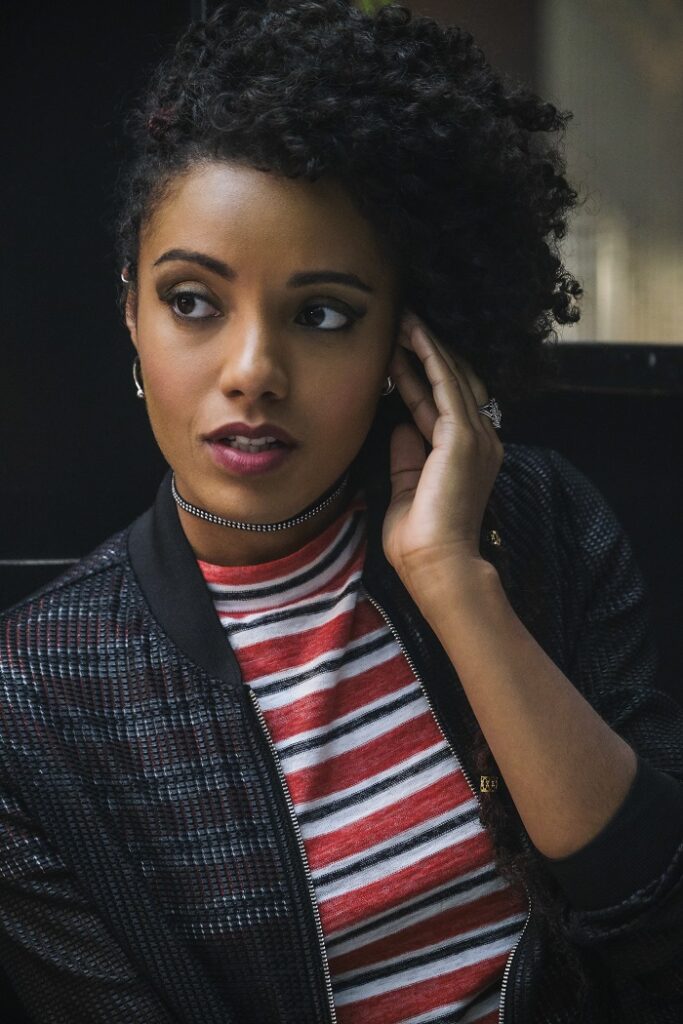 And what was great was being able to recreate all those relationships, the dynamics that I have with the rest of the team, reinvent them all. People that Amaya was best friends with Charlie hated and stuff like that. And I think that was what was so joyful about it. And what's why as actors, we enjoy playing multiple roles.
Now, I read that you got your first taste of film at the age of five with a "West Side Story". Yeah, classic. What was it about "West Side Story" that attracted?
That's such a good question. I mean, obviously, I can't remember that far back but my mom just that I was obsessed with. I'd asked her to watch it every week for we never had a TV at home. It would be going to the movies or going to see my grams and she had an old VCR. And I would just watch it when I was at my grams. I think it was the emotional journey, you know, the singing, just how raw it was. And I think my next obsession was "Moulin Rouge", which is similar. You can see a little trend here, kind of emotion, love story tragedy. So clearly, I'm drawn to that for some reason.
If you weren't an actress today, what type of passion which you've had pursued?
Well, I have a degree in anthropology and archaeology. And I always thought that I was going to be an anthropological documentary filmmaker, working for the UN traveling the world making documentaries. So that was sort of my, that was my goal. And then, when I was at Oxford, I was doing a lot of theater, as well as studying and an agent came to see a play I did. I got a call and they said, "Have you ever wanted to act?" And I said, yes, my parents was act as I grew up, wanting to act. So, I was like, let me just try this out.
It's one of the things I was like, if I know if I ever try, I'll never I'll probably always regret it. And I'll never know what happens. And then here we are about seven years later. I'm still trying but I still have in the back of my mind that dream to go back and get a master's and still live out that other dream.
Well, it's wonderful to hear. Now, you mentioned moments ago that you performed and West End and an agent discovered you, we just got back into enjoying live theater just a few months ago. What is it about live theater excites you?
For me, it's such a visceral, visceral experience is the fact that, you know, you can feel the energy of the audience, you've got tangible instant feedback. Whereas obviously, when you're doing screen work, you're filming everything about 10 takes before, you know, sometimes you can do like 50 takes in one scene from all these different angles. So, it's not organic. It's not in the moment, you're trying your hardest to create an organic experience. Whereas when you're in the theater, you're telling a story from start to finish going on that journey. And every night is different depending on the audience, depending on the mood of each of the other characters.
So, it's so much more alive to me. And I also love the fact that you're interacting with the people you're telling a story to straight away. And that's why I like conventions as well because you get to meet the people who being moved or changed or enjoying the stories you're creating, which is so rare for us when you're doing TV and film.
You're right. It's There are people out there in the world of theater that you would love to tackle one day.
So many. Well, I did this play called "For Colored Girls Who Have Considered Suicide / When the Rainbow Is Enuf", which is my favorite play I directed at university. And I also was in it playing Lady in Red. But that was an amateur production. I would love to do that full scale Broadway; I think it's such an important and powerful play. I'd love to perform that same character Lady in Red on Broadway.
Excellent. I hope you do one day.
Thank you.
Now with Bareface Productions as your production company, you just made your directorial debut "Sunday's Child". And it was just recently premiered at a (Outfest Fusion Film Festival. And I always ask this with first time directors, what is one lesson that you learned as a first-time director that you will take into your future projects?
Preparation is key preparation is everything. Because the more you prepare, the freer you are to live in the moment and throw it all away. Where's it I don't know exactly what I need and exactly how I'm going to get it, then I'm going to be just trying to chase my tail. And I can lose those beautiful organic moments that happen, because you're so busy just scrambling to sort of stay above water.
So, with a short film, and then I went on to direct two episodes of Legends, both those times, I just prepared 10 times more than I had to, for the one I got there, I didn't even need to refer to my shortlist my paper because it was all drilled into my brain. And then I could just have fun. I felt confident to let the actors change things and play around and explore and find new moments, which I would have been too scared to do if I wasn't fully prepared.
You've been on both sides of the camera, do you prefer one over the other, or you love both equally?
They feed each other. For me, I think the directing feed my academic brain. I love the fact that it is a lot of it is problem solving and technical sides of you know, cinematography and lighting and cameras and all that sort of stuff. Whereas the acting feeds the emotional side of my brain, whereby I get to explore and live experiences that I never would myself. And so, for me, they are kind of symbiotic. And I be really sad to let go of either of them because the directing is still new. That's the one I'm really excited about at the moment, I'm very hungry to do more. There are so many stories that I want to tell so many stories that I think we need to hear. And I'm excited to finally hopefully be able to do that through my production company.
And along those lines, what are the stories because you've mentioned in your Twitter that you are a storyteller and a story maker? What are some stories you would love to see happen one day?
Well, for me, it's all about the diversity of experiences. I feel like, sadly, I think the stuff that really goes mainstream often is quite limited in the representation that we see. I just want to tell as many stories as possible and not necessarily even tell them myself, but enable the telling of stories that are diverse, that are subversive to the stuff that we see that's getting all the financing stories that are intimate and visceral stories that are real and gritty stories that have a message of hope, of survival of triumph, and stories that really sort of challenge our concept of storytelling itself. And that is what I'm trying to do with the community of creators that I'm building.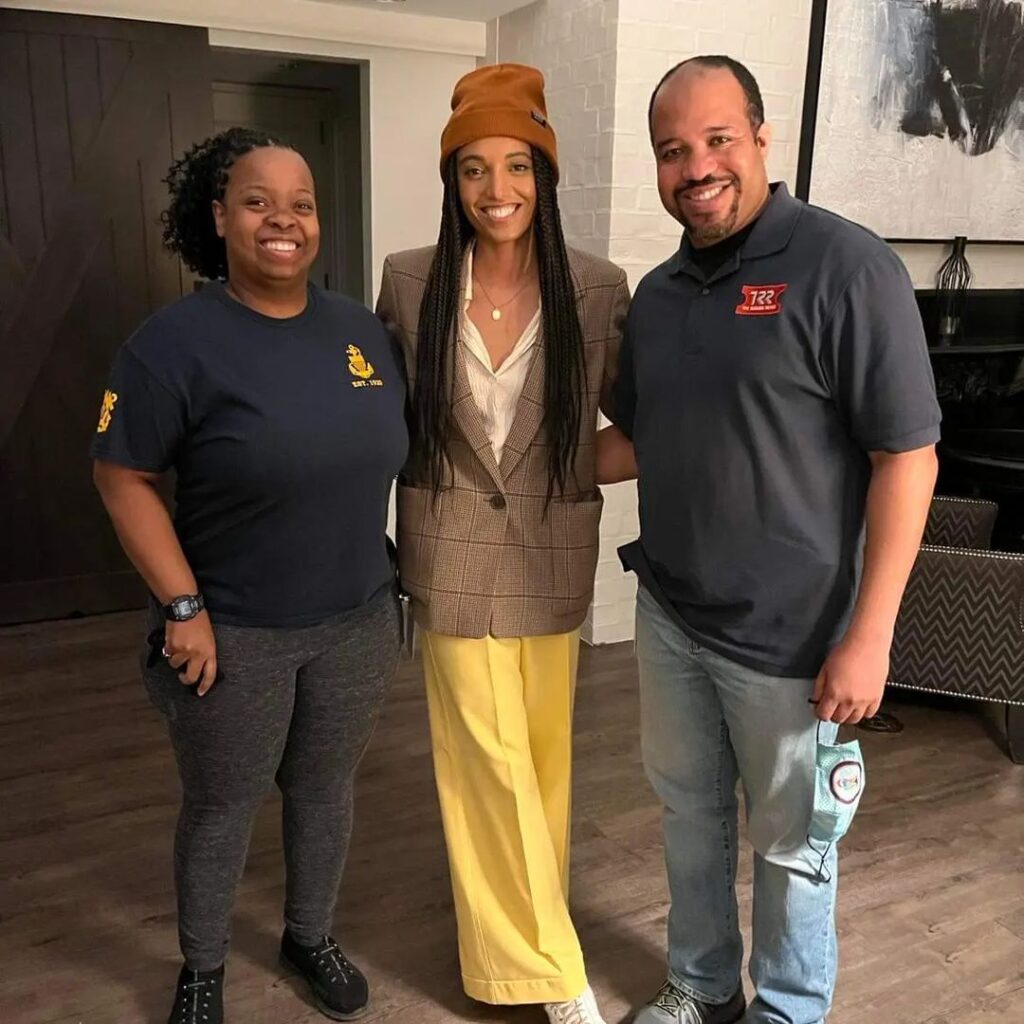 And one final question. What would you like to say to the people, fans, readers who are listening and reading to say "Thank you" for following your career for enduring career and being part of this journey?
Thank you. I mean, I support is everything I do it for you guys, I do it, because of the feedback and the love that I get. And for me, I don't take that lightly. You know, I think it's a real privilege. And it's something which I see is an opportunity to use my voice to uplift the voice of others, and to share the space that I've been privileged enough to have. So, I would just say, you know, keep on keeping on, keep on trying, keep on fighting, keep on remembering that the things that make you unique are your superpowers.
Those are the things that you need to nurture, any kind of creativity that you do have, you know, nurture that as well. We all have a creative bone in our body. And I think it's very therapeutic to explore that. Don't judge yourself, don't criticize it. Just let whatever organically comes out, come out. And yeah, and just stay happy and I really hope everyone stays healthy and safe during this time.