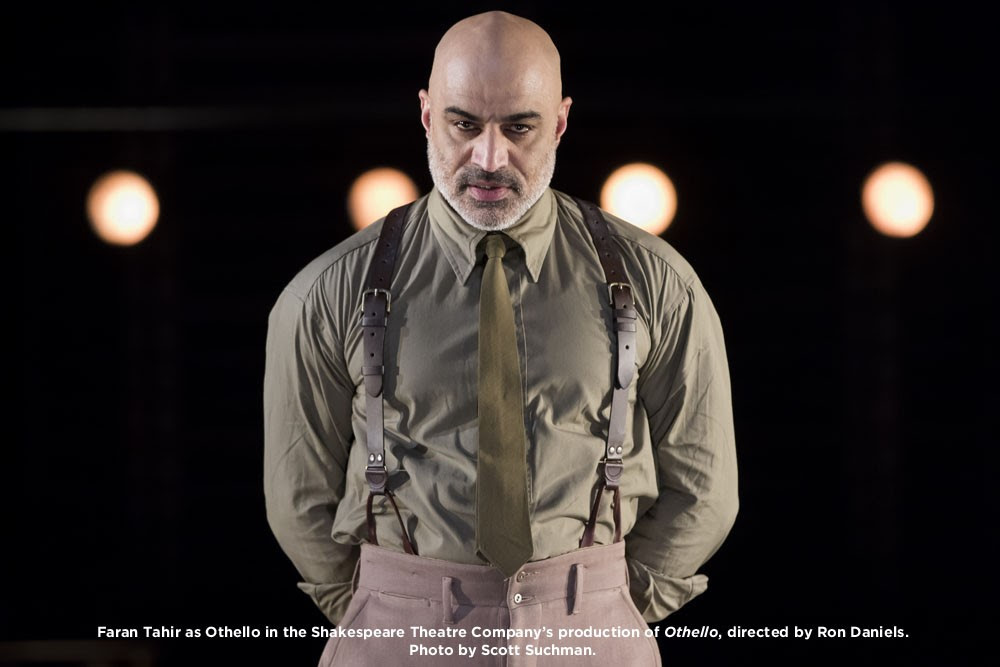 The Shakespeare Theatre Company (STC) Free For All, one of the capital's most beloved annual traditions offering free performances of a Shakespearean classic to the general public each summer, will return next month with the Company's 2016 production of William Shakespeare's Othello. Helmed by internationally acclaimed director Ron Daniels and starring screen actor Faran Tahir in the titular role, the production will run at Sidney Harman Hall (610 F St. NW) from August 15–27, offering more than 12,000 people the chance to see the play free of charge.
Written at the height of Shakespeare's creativity, Othello is a gripping tale of jealousy, prejudice, revenge and destruction. It tells the story of the newly married Moorish general who finds himself the pawn in manipulative games of his right-hand man, Iago, who is consumed by hate. As his imagination is poisoned, Othello begins to doubt his loyal bride, Desdemona. Turning on her and his loyal lieutenant Cassio, Othello rapidly spirals from hero to villain in one of Shakespeare's most haunting tragedies.
"The play is about an extraordinary, highly civilized man who, like all of Shakespeare's great tragic heroes, suffers fatally from an excess of imagination," said Daniels. "Othello starts as a man admired by all—and hated by some. His imagination becomes poisoned and distorted by Iago's vicious racism and his subtle, hateful misogyny. And we watch the great man fall apart—even his language disintegrates—until he cannot recognize himself. Worse, he can no longer recognize the purity and faithfulness of his adored and adoring wife—he can only see her through Iago's perverted eyes."
"I am incredibly excited to return to STC to play Othello again," said Tahir. "The play is a magnificent tragedy. When Iago says 'I hate the Moor,' it's not just about the man, it's about everything the man represents. It's an acutely relevant exploration of racial and religious hatred."
Since its inception in 1991, STC has brought free productions of Shakespeare to 689,494 people thanks to the generous support of our sponsors, donors and friends.
STC Artistic Director Michael Kahn added: "My vision for Free For All has always been to make the works of Shakespeare accessible to everyone so they can experience how a play written 400 years ago can still resonate. I'm delighted to welcome Ron Daniels back to STC with his wonderful production of Othello to take part in this great tradition."
Information about how to receive free tickets is available at www.ShakespeareTheatre.org/FFA