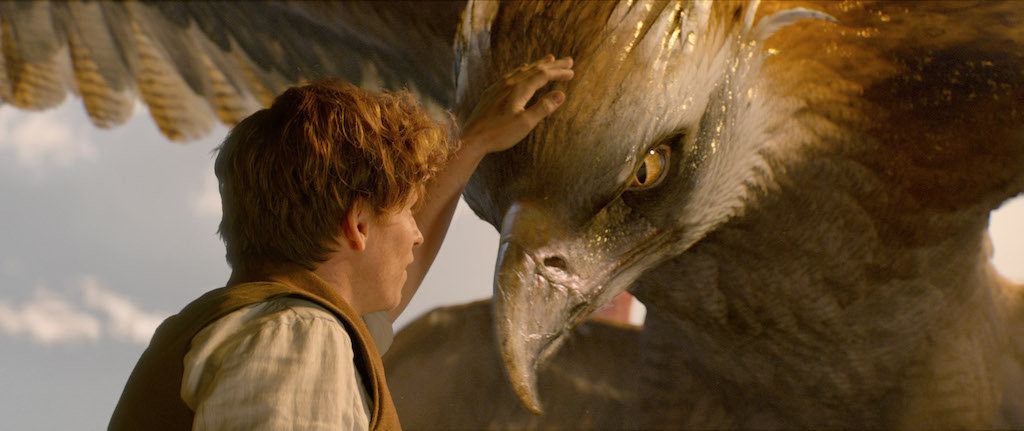 A running joke guessed that the final Harry Potter book would be titled "Harry Potter and the End of the Gravy Train." Well, joke's on them because J.K. Rowling's Billionaire Express shows no sign of slowing. With Fantastic Beasts and Where to Find Them, the train is at Grand Central rather than King's Cross, introducing both new and old fans to yet another marvelous layer of the Potterverse.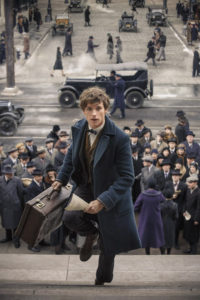 Newt Scamander (Eddie Redmayne) is a lovable yet slightly loopy magizoologist. He loves magical creatures so much that he tasks himself with caring for those that have not yet been accepted by the Wizarding community. He even carries them around wherever he goes in a case with an Undetectable Extension Charm. Hufflepuffs truly are loyal! Anyway, wide-eyed Newt arrives in New York City in 1926 during a trip to find beasts and return some to their home. Of course, things go awry and Newt is quickly brought in by the Magical Congress of the United States of America (MACUSA) for nearly violating the International Statute of Secrecy. Porpentina, portrayed by Katherine Waterston, thankfully goes by Tina and is an earnest woman takes her job very seriously. Auror Percival Graves (Colin Farrell) is as much of a jerk as Percival Weasley before the Battle of Hogwarts. Tina and Graves let Newt go because the case they searched actually belongs to a No-Maj named Jacob (Dan Fogler), who accidentally grabbed Newt's case during the chaos in the street. Hilarity ensues as more beasts escape and Newt has to recover them.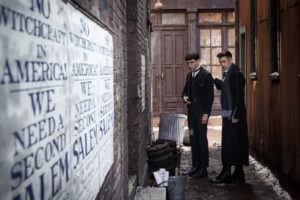 At first, the movie is a frivolous foray into the Wizarding World of Pokémon. Gotta catch 'em all! But it soon becomes evident that finding fantastic beasts takes second fiddle to learning about creepy witch hunters known as Second Salem-ers and the mysterious relationship between one of them and Graves. The pace of the film is perfect, never allowing a moment to remain dark or light for too long. The story effortlessly weaves between Jacob's delightful adventures with wizards and heavier topics such as xenophobia and child abuse. Much of that is owed to Rowling's screenwriting and David Yates' direction. Their previous knowledge of the magical world allows them to stretch out like an Occamy in a stadium and put their full talents on display.
Your previous knowledge of the magical world, however, is not essential to enjoying this film. Longtime fans will certainly get a kick out of the allusions to the European witches and wizards of the '90s featured in the Potter franchise. But this movie is so well-written and so thoughtfully produced that everything you need to know is always on the screen. It also has some of the best magical fight scenes EVERRR. Seriously, this film had tons more action and cool stuff than any of the Harry Potter movies. Not having to spend any time teaching spells or developing about 120 different friendships and relationships certainly helps. Love does make its way into Fantastic Beasts in the form of a charming spark between Tina's sister Queenie, a total dish who is also an excellent mind-reader (Legilimens), and the unassuming Jacob. It's impossible not to smile when Fogler and Alison Sudol are onscreen together.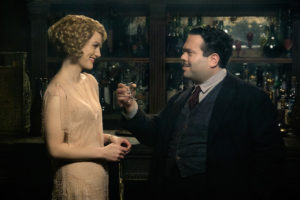 I could gush about this movie forever, but I'll simply leave you with two final pieces of advice. 1) HP movies do not have scenes after the credits and this is no exception. So unless you want to see filming locations and scores of visual effects artists' names, feel free to leave at the fade to black. 2) The only bad thing about this film is that we have to wait TWO YEARS until the next one. And any Potter fan will tell you that the agony of waiting on anything from J.K. Rowling is all-consuming.
Now I have to go see it again!!!
Final Grade: A+
http://www.fantasticbeasts.com/