Some Familiar Faces At Rams Head On Stage
2 min read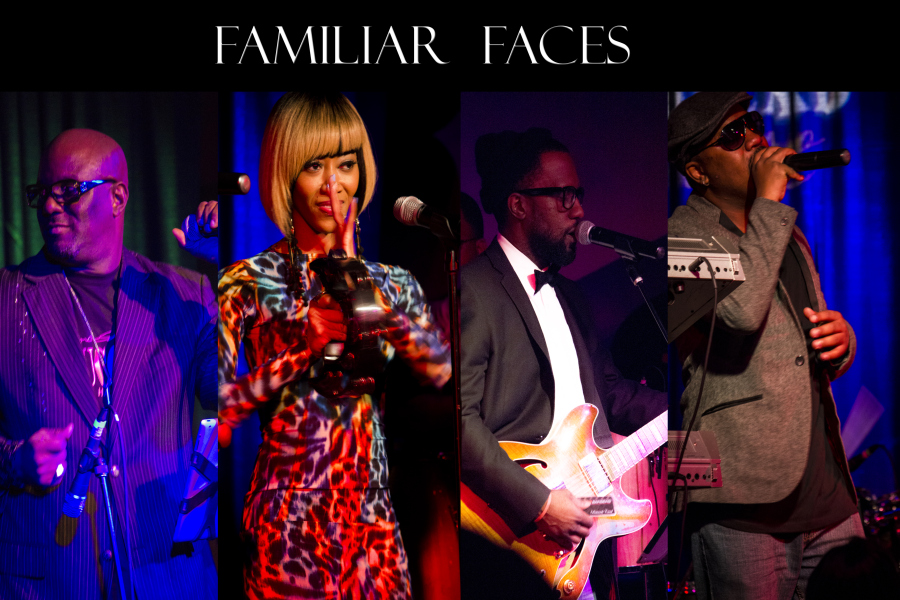 It's a Friday night at Rams Head On Stage in Annapolis and Familiar Faces came out to party. They bought with them a line up featuring D Floyd, Derek "DP" Paige Sr, "Miss Kim" and Frank "Scooby" Marshall.
Familiar Faces (formerly 911) is comprised of members from Rare Essence, L!ssen 2.0 and Chance Band. The amount of experience split between all eleven musicians stretches back more than 30 years, members having worked with acts such as Chuck Brown, Ludacris, Fantasia, Raheem DeVaughn, The Roots, Ginuwine, R. Kelly, Doug E. Fresh and Sheila E.
There was some buzz as Familiar Faces fans lined up, cocktails in hand. Rams Head On Stage cleared out a dance floor; they were going to need it! Familiar Faces is one of those bands engineered and produced for live entertainment. The stage is their studio.
Once the beat drops expect it to keep going all night. Vocalist D Floyd acts as a host; introducing members and engaging the crowd. It sets the groove for the whole song and creates anticipation with participation. You start moving then they hit you with a song like "Pieces Of Me" sung by Ms. Kim and it makes you want to step it up.
The Ashlee Simpson cover emboldened the spirit. Ms. Kim's mezzo-soprano tones really compliments the smooth rhythm during the main verse. You also have "Scooby" on guitar adding in fills. Ms. Kim really shines during the chorus of this song, she really gets to show off her vocal range.
Frank "Scooby" Marshall adds a mix of rock and r&b to the sound. He performed a soul stirring version of Phil Collins' "In The Air Tonight." It started with a guitar and vocal solo, the solo was the only other moment that the beats stopped all night. It was a great cover! I never viewed the original version as a dance number but it works when you have the congas hittin' on the beats during the chorus.
A musical style such as go-go is one that's defined by its predecessors, in this case Chuck Brown especially. Familiar Faces follows in these foot steps staying true to the original sound while adding in their own personal influences based off years and years of experience. Catch them if you get the chance; they'll be doing their thing.