An Enjoyable Spectrum of Soul
2 min read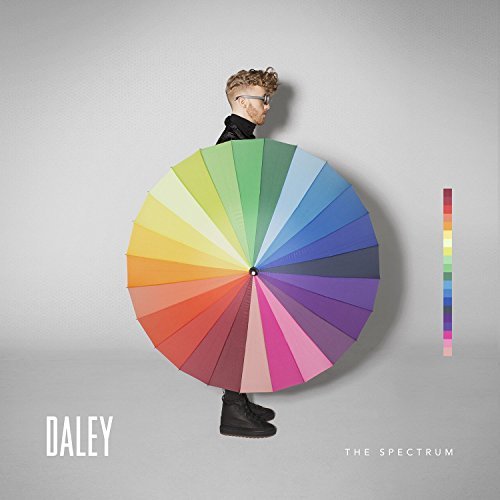 England born soul singer, Daley, has returned to the scene with his sophomore release "The Spectrum". Following the successful formula of his previous EP's and his 2014 debut release, "Days+Nights", Daley continues to make a name for himself with his brand of Alternative R&B. From the "Interlude" to the closing track, The Spectrum is an ambitious project which mixes up multiple genres to great effect.
Led by the lead single, the Jill Scott collaboration "Until the Pain Is Gone", it's a soulful ballad that is in the vein of George Michael's "Careless Whisper". "The Spectrum" is one of the better R&B albums of the summer. Daley, who has collaborated with female singers Jessie J and Marsha Ambrosius in the past, displays a natural talent when it comes to crafting a duet with female singers.  A good songwriter can make the listener identify with the material and with "Selfish", Daley does just that.
A lush & confessional ballad, "Selfish" is one of the strongest songs on the album. I can easily see the song being featured on numerous TV shows as a background song. The song is about a man confessing his faults to his woman and the simple arrangement works in the song's favor.  "Temple" is another highlight on the album, which recalls George Michael's "Father Figure" and Chris Isaak's "I Want to Fall in Love". If his label promotes it right, I could easily see this song crossing over to pop radio.
My favorite song on the album though would have to be "Second to None", where the influence of Prince is evident. "Second To None" is a song that's going to come across great LIVE, as it showcases Daley's rich tenor.  Thankfully, Daley doesn't over sing anything on the album or water down his vocal to cross over to the pop audience. While I'm more partial to Daley's slower material than his up-tempo, he did win me over with "Slow Burn", which has a hand dance/Chicago Steppers vibe too. While, the second single "Sympathy" has a G-Funk groove to it, which I can easily see a DJ mixing in with some classic West Coast Hip Hop.
Daley had avoided the sophomore slump that befalls some artists, by expanding on the natural soul formula that made his first album a success. This is a fine album overall and I highly recommend it.
Final Grade A-