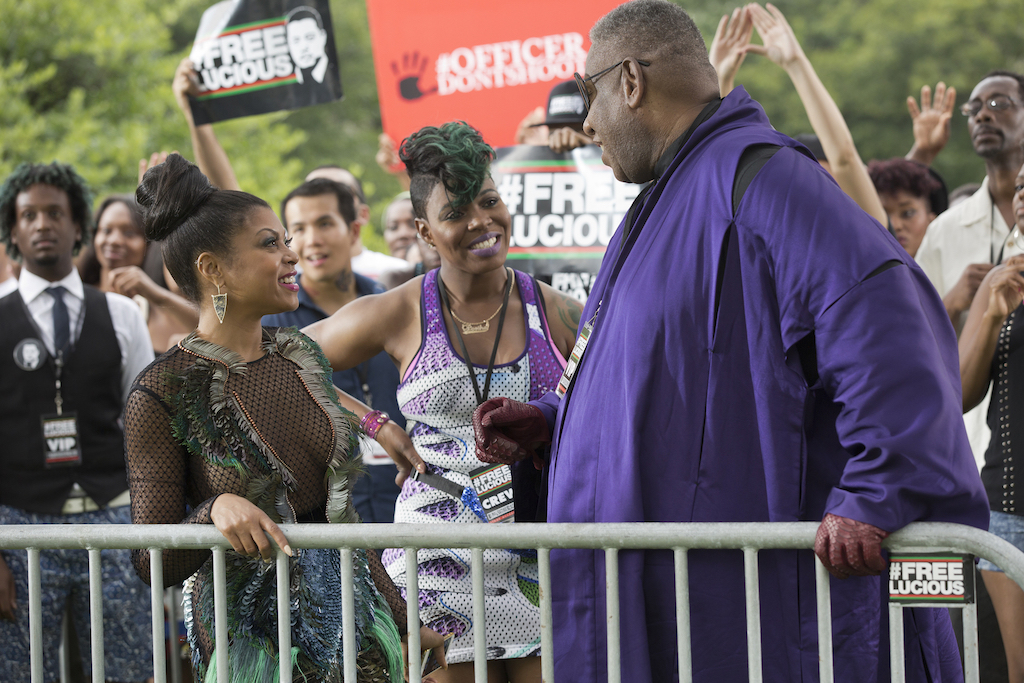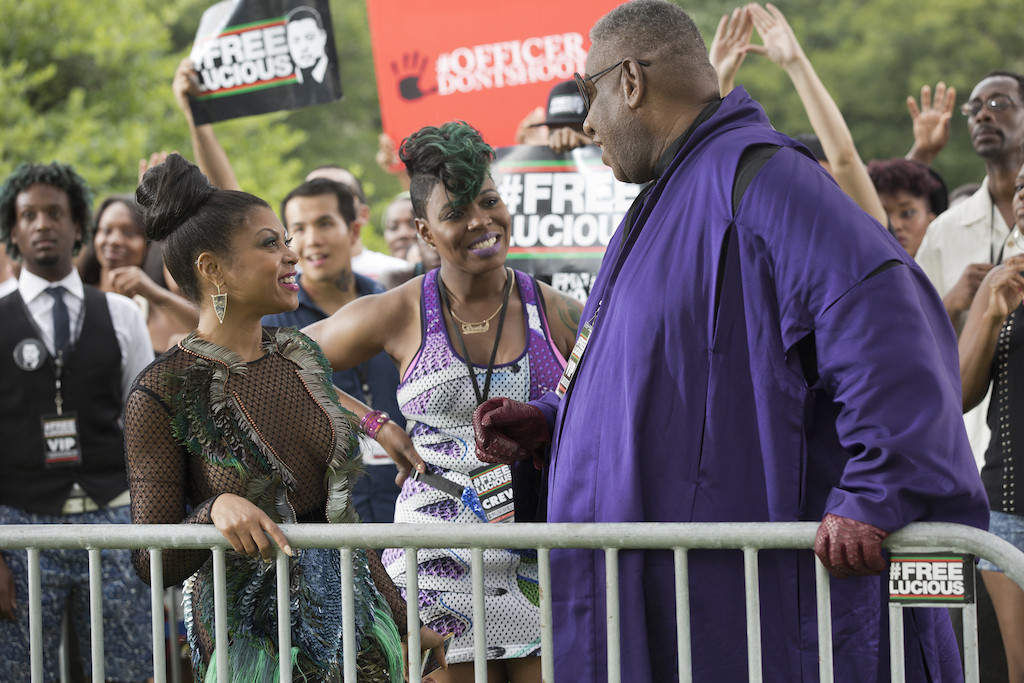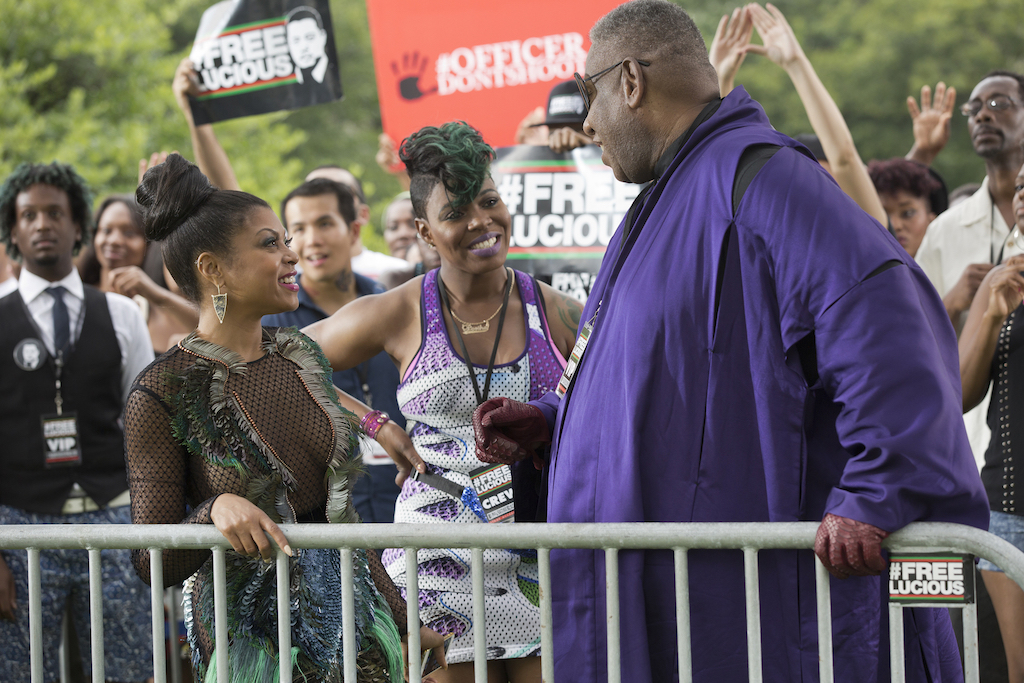 Me, upon seeing the commercials for Empire's season premiere: "Empire's back!!!"
Me, upon seeing the actual season premiere: "Empire's…back?"
The episode opens with a benefit for Lucious, using the plight of actual victims of injustice to garner publicity for Cookie and the setting to introduce as many guest stars as possible. The highlights were of course Marisa Tomei's swagger and Cookie giving Al Sharpton her own version of "Bye Felicia." And Cookie's DRESS. I don't care what Andre Léon Talley says – she looked fierce.
A lot has changed with the characters since Season 1 and the premiere packs all the differences in. Lucious is in jail where he belongs, Anika is sort of Cookie's ally and Jamal is mean as hell. The writers took him from most beloved character to the most hated so quickly that I can't help but miss the sweet guy he used to be. Even worse, his stinky attitude seems to have ruined his voice.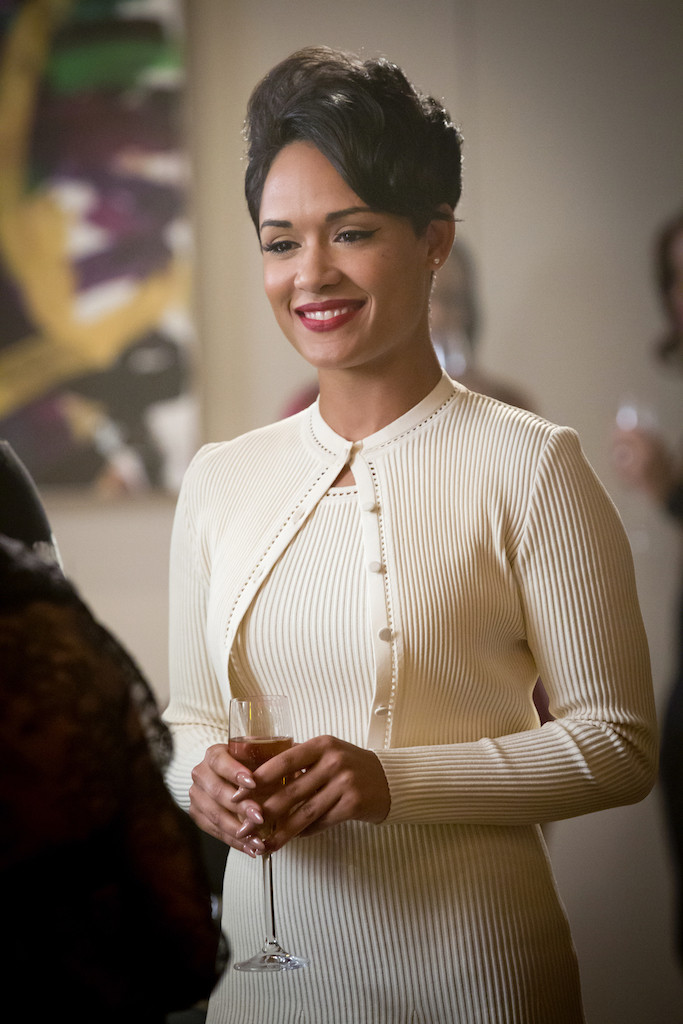 Overall, the episode really stretched the limits of the usual disbelief suspension Empire fans are used to, making us believe that Boo Boo Kitty would show up to a party in a twin set, Cookie would sit around reading magazines instead of taking urgent calls, and jail guards would allow freestyling in the visitation room. The hugest offense, however, was expecting us to believe that Frank Gathers, no matter how miscast he was, would be foolish enough to take his henchmen's loyalty for granted. Hasn't he been running the streets for years? And didn't he learn anything from The Penguin in the first season of Gotham?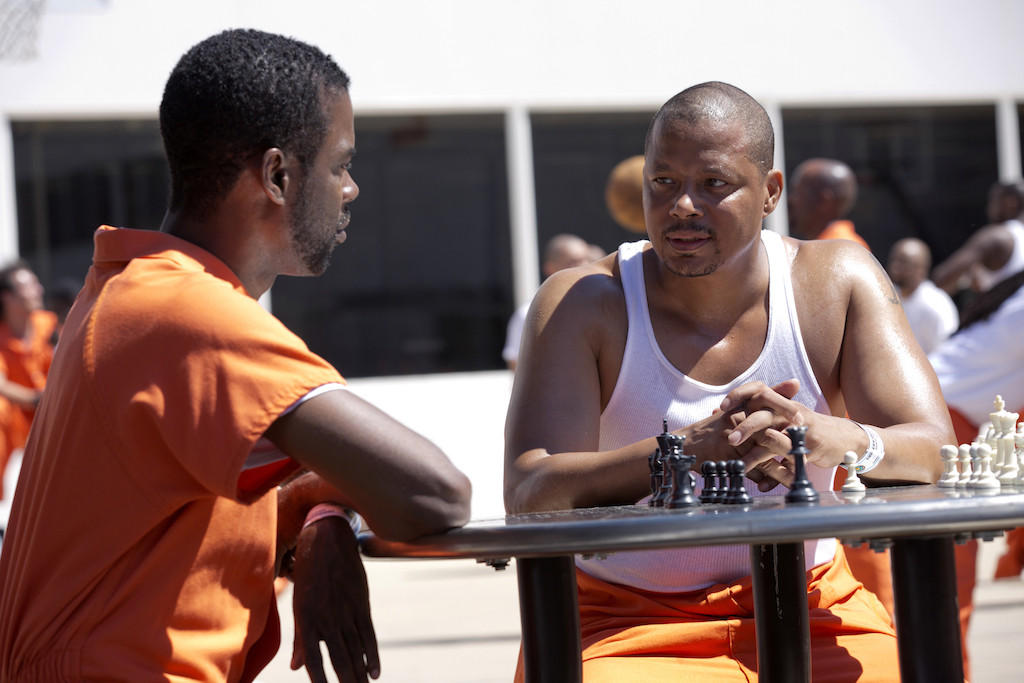 I really wanted to enjoy this episode more, but from the lack of sharp dialogue to the repeated mentions of Tom Ford, it was mostly dull and disappointing. The best thing about the premiere was the "Lyon emoji" on Twitter.
Speaking of which, follow me! I live tweet during Empire, Scandal and HTGAWM from time to time and would love to get your thoughts during the show.
Final Grade: D+
Twitter: @StopSignGirl