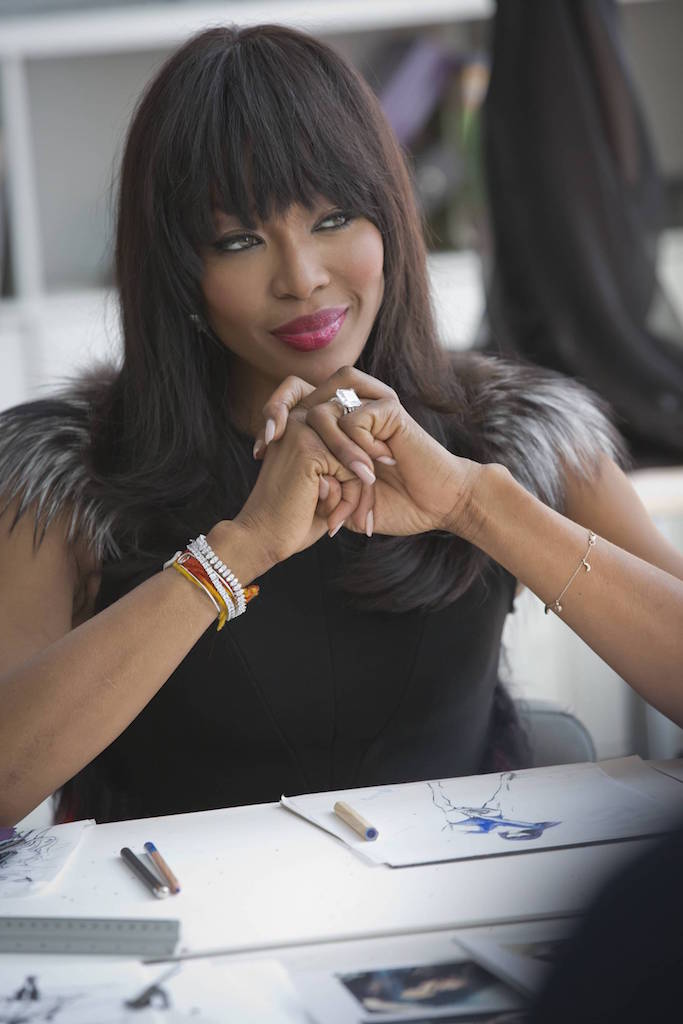 Guest star Naomi Campbell in the "A Rose By Any Other Name" CR: Chuck Hodes/FOX
This show does best when it focuses on the family and obvious Shakespearean themes. Tonight's episode of "Empire" was one of those rare shining moments when the music, lyrics and storyline all worked together beautifully.
Quick recap: Hakeem and his lollipops are settling into his role as CEO as the family still reels from the tragedy of Rhonda's miscarriage. Jamal struggles to get the LGBT community back on his side after the brief disaster that was Skye-mal and Cookie is anxious to get rid of Camilla. Lucious throws a few fits before regaining his composure to deliver the best ending we've seen in a quite a while.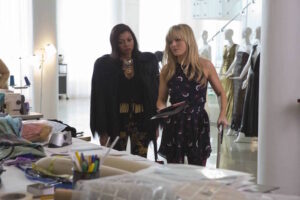 I was glad to see Rhonda continue her run toward next year's award seasons with a flawless portrayal of an exhausted wife. You can feel every ounce of her exasperation with Andre's visions and accusations. Also, that pastor has got to go. There's nothing wrong with loving the Lord, but Andre obviously needs more than prayer and his cockamamie counseling.
It's also nice that everyone outside the family was treated with equal dismissal during this episode. Thirsty finally gets knocked down a few pegs as Cookie puts him in his place. Obviously no one cares about Ti-yawn-a's feelings as Hakeem's new love is booked to open for her on tour right after she says that aren't good enough to do anything at all, which is rich because her performances are better with the sound off.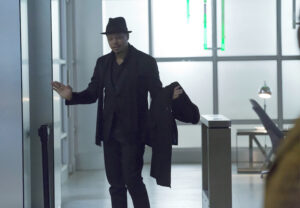 Anyway, the Lyons were particularly cold tonight, and it just worked. What's the coldest thing that Lucious has ever done? Told a man he was going to have sex with his daughter before having him killed by his own gang? Nope. Banished his son's lover to another country during the same night he revealed he father his other son's long lost, beloved daughter? Not even close. The absolute coldest thing he has done is to force a woman to commit suicide at gunpoint. My mouth was open during the entire scene that Lucious led Camilla way past rock bottom into an abyss where her best option is to go full Romeo & Juliet and end her life after realizing everything she loved the most – her money, power and control of Hakeem – was gone forever. I think Shakespeare would've been proud.
Thumbs Up/Thumbs Down
UP: The Fabulous Flip-Flop Flash Mob deserves a thumbs up, a snap and a twirl!
DOWN: Ti-yawn-a deserves to sit on a bench until someone creates a market for an X-rated Kidz Bop album.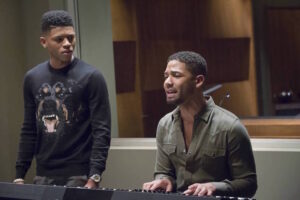 UP: Jamal and Hakeem make beautiful music together! "Good People" is simply great music.
DOWN: Not only is Camilla a gross creature taking advantage of Hakeem's Oedipal Complex, Naomi's Campbell's character didn't throw a cell phone once despite numerous chances!
WTF Moment of the Night
Jamal made a huge deal about how Lucious Lyon changed his name, as if no one could've known that without him. We've seen the President's birth certificate, for goodness' sake. I can't.
Final Grade: A-