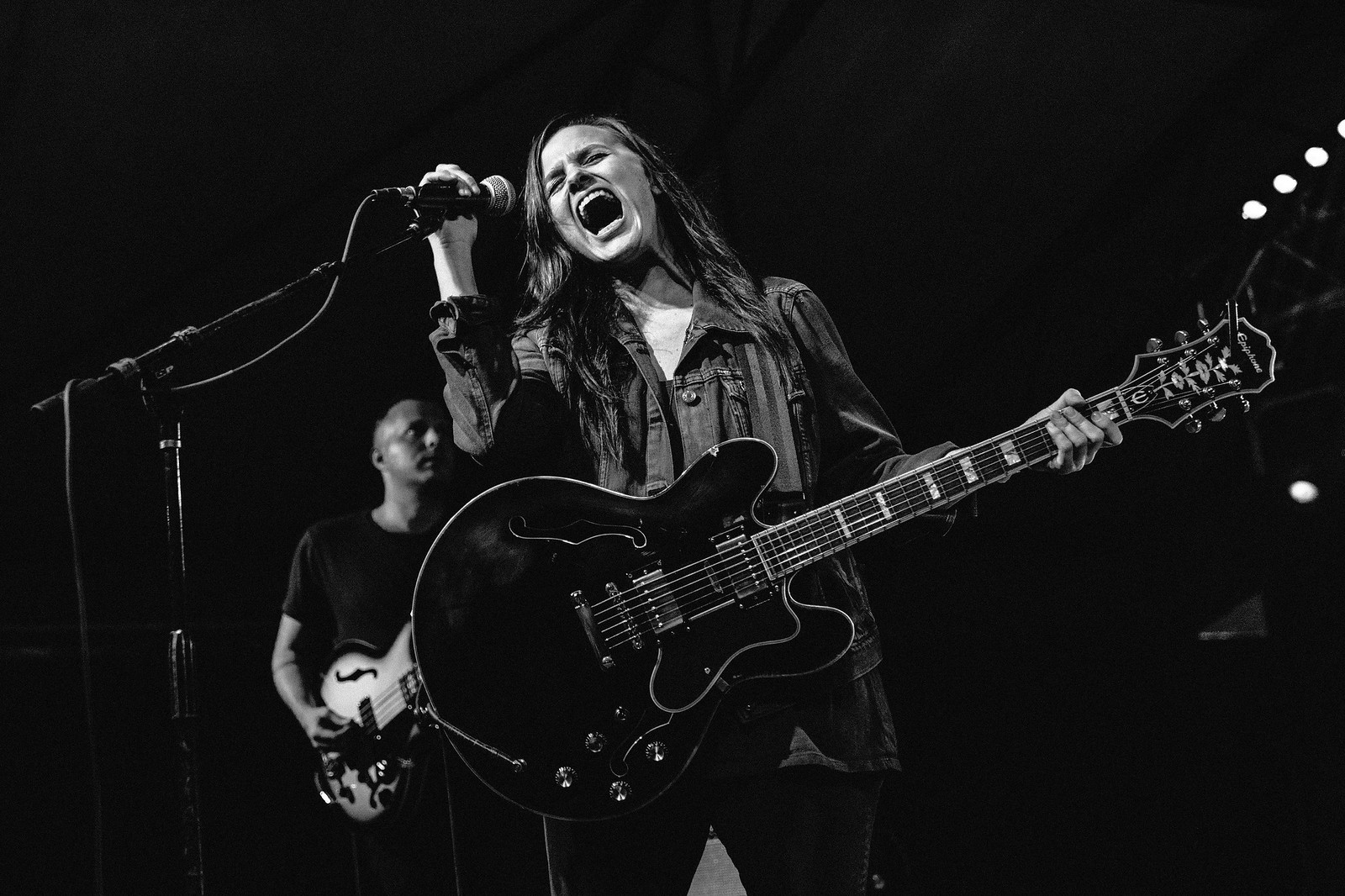 Austin Texas' resident rocker, Emily Wolfe, transcends the ranks of ordinary musicians when she performs at the Weinberg Center for the Arts on Thursday, February 6, 2020 at 7:30 PM.
A grant from the Tivoli Society has made this performance part of the Pay-What-You-Want Discovery Series. Suggested donation is $10. Tickets may be purchased online at WeinbergCenter.org, by calling the box office at 301-600-2828, or in person at 20 West Patrick Street.
Emily Wolfe, a self-taught guitar player starting at the age of 5, has honed her craft over the past 22 years and continues to take her playing to the next level. Her creative songwriting keeps her fans aglow thanks to her strong, powerful lead vocals and dominating guitar style. Wolfe has shared stages with the likes of Heart, The Pretenders, Peter Frampton, Billy Gibbons and Gary Clark Jr. She released a debut self-titled, full-length album in February 2019 and is "coming out of the gate strong," according to MTV. Wolfe has been described as a sonic merging of PJ Harvey and Jack White and is guaranteed to not disappoint early fans who are already along for the ride to greatness. Featured by the Wall Street Journal, MTV, NPR, and American Songwriter, Emily Wolfe is definitely one to watch.
A complete listing of artists and performers scheduled for the 2019-2020 season can be found at WeinbergCenter.org.