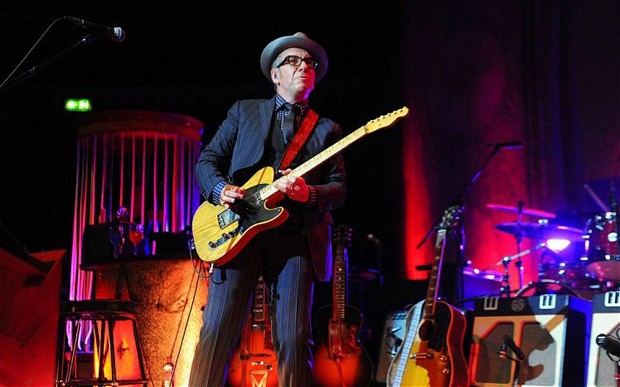 Elvis Costello will bring his legendary guitar licks and vocal stylings to Washington, D.C., this Saturday, April 29, when he performs at the official after-party for Full Frontal with Samantha Bee's first annual "Not the White House Correspondents' Dinner," presented by TBS.
Samantha Bee is set to host the evening's festivities, which will celebrate the importance of a free press. The special event will be held at DAR Constitution Hall and will air as a one-hour special on TBS at 10 p.m. (ET/PT). TBS, New York Magazine, and Vulture will sponsor the after-party at the W Hotel POV Rooftop immediately following the dinner where Costello and his band The Imposters will perform for a crowd of hardworking journalists honored at the event.
All proceeds from "Not the White House Correspondents' Dinner" will go to the Committee to Protect Journalists (cpj.org). For additional information and updates regarding the event, please follow #NotTheWHCD.