Elvis Costello Headlining 2015 Woman's Day Red Dress Awards
4 min read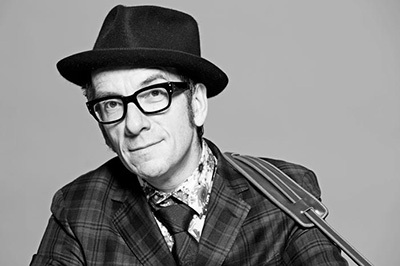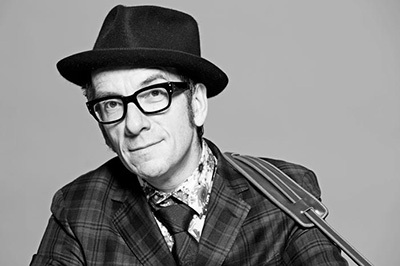 Grammy Award-winning artist and Rock 'N Roll Hall of Fame member Elvis Costello will headline the 12th annual Woman's Day Red Dress Awards on February 10, 2015, honoring those who have made significant contributions in the fight against heart disease, the number one killer of women today.  The Awards will feature additional performances by The Voice Season 5 winner Tessanne Chin and clogging group 'All That' of America's Got Talent.
The 2015 Red Dress Awards will be held at The Appel Room at Frederick P. Rose Hall, home of Jazz at Lincoln Center in New York City, and as previously announced, will be hosted by award-winning television host, broadcast executive and author, Andy Cohen. Woman's Day is proud to partner with Campbell Soup Company, UnitedHealthcare, CocoaVia, Rosa Regale Red Sparkling Wine and Lenox for this year's event.
"The continued support of the Red Dress Awards from our prestigious partners truly makes this meaningful event even more special, so we're thrilled to have them on board as we celebrate six more distinguished honorees this year, " said Kassie Means, publisher, chief revenue officer, Woman's Day.
Woman's Day will also honor Joanne Christaldi, PhD, RDN, who will receive the Campbell Soup Company's Healthy Heart Award.  Christaldi is an educator, registered dietitian and heart health advocate.
As the premiere sponsor, Campbell Soup Company will develop five heart healthy hors d'oeuvres recipes to be served over the course of the evening.
As previously announced, Andy Cohen, award-winning television host, broadcast executive and author, will be hosting the event. Woman's Day will also honor the following distinguished heart health advocates: Andie MacDowell, actress, heart health advocate and Go Red For Women spokesperson; CVS Health, the first and only national pharmacy chain to end tobacco sales; Margaret A. Hamburg, M.D., Commissioner of Food and Drugs, U.S. Food and Drug Administration; Virginia Miller, PhD, Principal Investigator of the Specialized Center of Research on Sex Differences at Mayo Clinic; and Jennifer Donelan, WJLA TV ABC 7 on-air reporter in Washington, DC, and The Heart Truth® (a program of the National Institutes of Health) Ambassador who made headlines herself after suffering a heart attack immediately following a live segment.
The awards ceremony will be attended by participants of the second annual Woman's Day Live Longer & Stronger Challenge alongside their mentor, TODAY Show nutritionist and Woman's Day columnist Joy Bauer. Over the course of eight months, Woman's Day and Bauer have provided nutrition counseling and guidance to four participating women, whose makeovers will be revealed in the February 2015 issue ofWoman's Day, where they will share their impressive heart health milestones. The Chew co-host and Woman's Day contributing editor Clinton Kelly will style the ladies for the evening, and be on hand to help celebrate their transformations.
The 2015 Red Dress Award honorees will be featured in the March issue of Woman's Day, on newsstands February 10. For more information on the Woman's Day Red Dress Awards, log onto www.womansday.com/reddressawards. Supporters can follow the awards on Facebook at or on Twitter using the hashtag #RedDressAwards.