Ella and the TRR Intervue
3 min read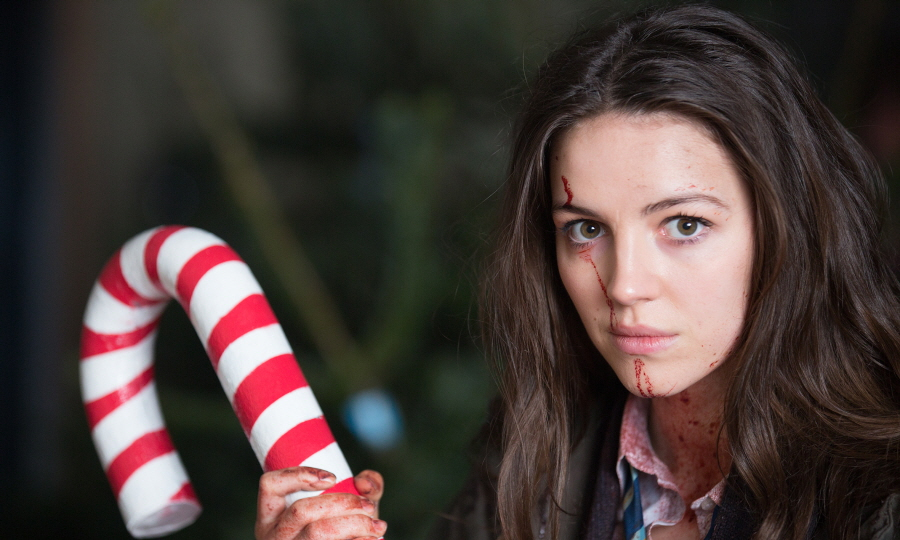 A story of innocence lost, growing up too quickly, and the perilous burden of a ravaged world left in the hands of the young," they elaborate, "Anna and the Apocalypse is — despite its morbid premise — a rousing, furiously inventive, and unforgettably entertaining musical experience destined to enchant audiences for years to come. Bridging the gap between The Rocky Horror Picture Show and High School Musical, while anchoring its story within present-day concerns, the film arrives at a time when the cultural conversation is dominated by the excesses and shortsightedness of the ruling generation, and the difficult choices the next generation will be forced to make in the not-so-distant future." I recently sat down with actress Ella Hunt to talk about the film.

I would like you to tell me about Anna, who is she and what is her role?
So Anna is a teenager girl in her last year of school. She's bored of her sleepy hometown, she wants to travel, she's super aspirational but she's not actually sure what she wants to do apart from what she doesn't want to do what people are telling her to. And she has a big fight with her father at the beginning of the movie and the next day she wakes up ready, with all the best intentions for a better day. She puts on her headphones, skips down the street and then realizes that the world behind her is broken out into a zombie apocalypse.
When they give you the role of Anna, what were your thoughts?
So excited, so excited to do an original musical, the music that I've heard , I've only heard two of the songs. was just, I thought fantastic. The more music I heard, the more excited I got because the film explores so many different genres. There's an 80's power, rock ballads, there's an innuendo-filled Christmas song, like Santa Baby. There's something for everyone, musically in this film.
This movie has comedy side but also have a very heartwarming parts, Tell us a little more about that
What really drew me into the project in the first place, the producers wanted to do something really wanted to do something more with it than feeling like a parody movie. They wanted to feel like it was rooted in reality. And there are moments when the film that are really dark. And the film looks at connectivity and how we relate to our phones and how we function when our phones don't. In a really interesting way, I really love that about the film.
What did you think is the point of the music on this film?
I think the music and the horror alike were both there to illicit visceral experience. it was there to broaden the audiences. Ideally these characters, It's their internal dialogue.
What is your favorite part on this film?
My favorite part of the film, now it changes regularly for me. One of my favorite parts in the film is Molly Sue, plays the character called Lisa whose Anna's best friend and she sings this innuendo laden song and it's called "it's that time of year" and she comes out onto the stage in this incredible blue gown with these hilarious backing dancers and she's just sass in carney. Like she's so incredible in this role and every time she comes on screen, my heart melts a little.
Is there a message that the film wants to share?
I think the message of the film is one of hope but it's also about the violent world that we leave for our kids and the loss of innocence.
Tell us why everybody has to go to see this movie
They'll have to go see this movie because you'll have fun. They'll come out singing the songs. I hope they will come out loving the characters. And I think they'll come out thinking too. I hope this movie will start a lot of conversations.
Anna and the Apocalypse – IN THEATRES NOW!