Elena Urioste Leads NPO with Virtuosic Veneer
2 min read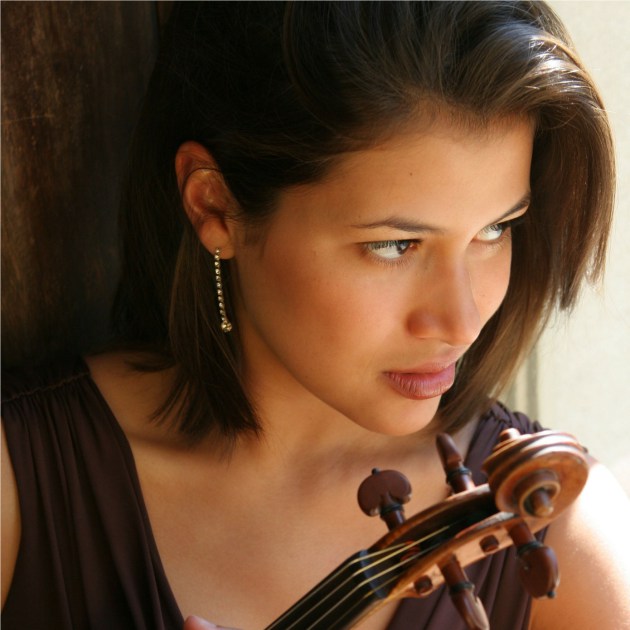 Tonight the National Philharmonic presented The American Virtuoso Violin and it featured the works of some of the best American composers to date. It included compositions from Russell Peck, Andreas Makris, Steven R. Gerber (who was in attendance) and Leonard Bernstein. The program prominently featured pieces that required a stringed orchestral ensemble with solo violin. Elena Urioste would fill the role for solo violin and the program was conducted by Piotr Gajewski.
The firsts of the pieces performed was that of Russell Peck, "Signs of Life II". I always thought the first movement of this piece had a very adventurous sound. As if you were traveling on a train. The National Philharmonic performed the Arioso briskly and with distinction. It sounded amazing! The second movement the Scherzo leads into a really fantastic melody that's really catchy.
The experimentation Peck did with the pizzicatos or peckzzicatos as it might be referred to; is a little much. I like plucking for sound dynamics; it helps to precisely control the volume. But these pizzicatos were very frequent and during parts were the volume wasn't altered much. I know its one of his staples and overall I really like his work but that I could do without.
Next was "Violin Concerto" by Andreas Makris. This was the first piece of the evening to feature solo violinist Elena Urioste. Andreas was a long time composer-in-residence for the National Symphony Orchestra. It was nice having Elena perform a piece from this local legend. The solos were amazing. They really had a dissonant feel, I like eerie violin. Her style of playing is very unique. My favorite technique she displayed was the fermata. She would extend the note holding it right on the tip of the bow. She then would maintain the same tone whilst sliding the bow up and down, extending the notes length.
Tonight was also a special night, for it was the premiere Steven R. Gerber's "Two Lyric Pieces". It was a graceful piece; I thought it was the best composition of the evening. There were hints of classicism, a very heart wrenching piece. I was great seeing it's premiere with Steven in attendance.
The closing piece was Leonard Bernstein's "Serenade". This piece featured a lot of ornaments that helped develop the melody. It was a very interesting sound. Piotr's conducting from the exposition to the finale, his gestures gradually insinuated espressivo. In the finale, "Alcibiades" Elena's violin playing was especially amazing, there was a violin solo just prior to the movements conclusion that really left you enthralled. This was a fine concert, from the top to the bottom a very well conceived and executed program.