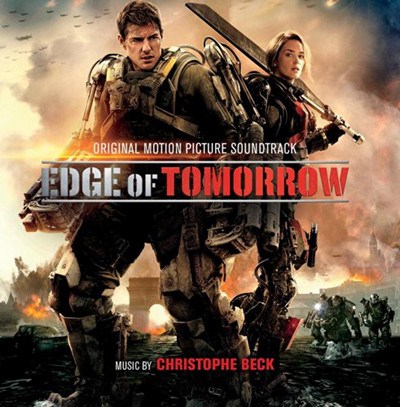 Tom Cruise is back for an extraterrestrial adventure in the new film "Edge of Tomorrow." Composed by Christophe Beck — known for his work in the films "Frozen," "Date Night" and "The Muppets"— the film's soundtrack is full of action and adventure and is sure to thrill the audience. With each track, you will feel twice the excitement you felt when sitting in the theater. Get ready, because we are about to have the ultimate adventure.
Instrumental soundtracks often prove to be more effective in how they express the theme of the movie. "Edge of Tomorrow" is certainly proof of that. The soundtrack is full of techno and classical music, making it an exciting and fun album. Songs such as "Angel of Verdun," "Mimics and Alphas," "Find Me When You Wake Up" and "Solo Flight" are absolutely amazing. The beat in "Angel of Verdun" almost sounds like a beating heart, which combined with the strings and drums creates an electrifying track.
This soundtrack is incredible in how effectively it has an impact on the listener. For example, the drums in "No Courage without Fear" gives the listeners a feeling of exhilaration. Fans will feel a rush of adrenaline as they listen to track after track. The soundtrack is like a musical roller coaster, giving you a mind-blowing feeling of delight as each song goes from a soft and slow tempo to loud and commanding.
The soundtrack to "Edge of Tomorrow" is one of those that you definitely must have in your music collection. The combination of techno, sound effects and classical music make this soundtrack unique and beautiful. The way Beck combines each element creates a musical journey of epic proportions. Each track has its own unique sound, which makes it outstanding and worth every second. This soundtrack is great for all listeners, especially for fans of techno and classical music.
Final Grade: A+