Duet by Magnetic Fields Shirley Simms & The Davenports
1 min read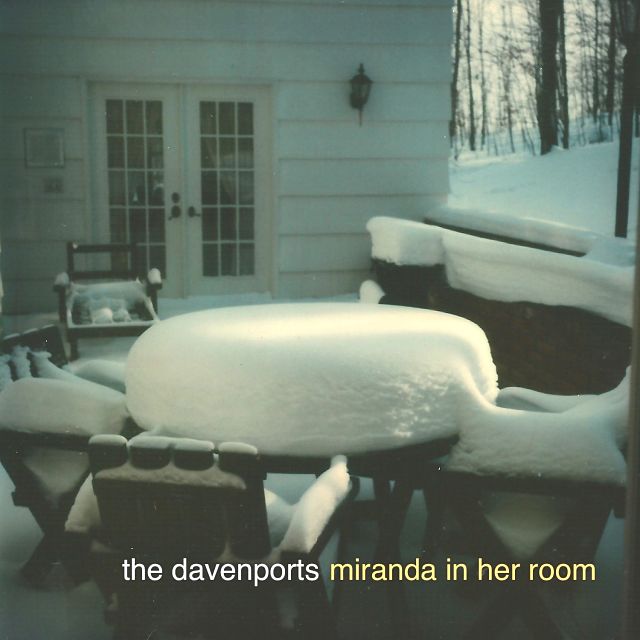 Brooklyn band The Davenports release their new single Miranda in Her Room featuring  a duet with Shirley Simms of The Magnetic Fields. This  song is the latest in a string of singles the band has released since the beginning of the year.
Boston-based Simms, well known for her work on The Magnetic Fields' 69 Love Songs and all of their releases since then, duets on the song with The Davenports singer/songwriter Scott Klass. Klass is best known for "Five Steps," the theme song to A&E's Emmy-nominated Intervention.
The song, a country waltz infused with McCartney-esque turns of melody and a lyric reminiscent of Emily Dickenson, had been living in demo form, waiting for the right vocal pairing to bring it to life. Klass and producer Charles Newman, who has worked with The Magnetic Fields and The Davenports for over a decade, considered an array of singers until landing on what seemed was the perfect fit for the track. Shirley fell in love with the song, and Newman set up vocal sessions at Boston's Q Division with engineer/ producer friend Benny Grotto. The rest of the song was recorded in Newman's home studio in Brooklyn, including Klass's harmony tracks and the string arrangement written by Klass and violinist Claudia Chopek.
Miranda in Her Room is available worldwide on iTunes and most digital distributors NOW.