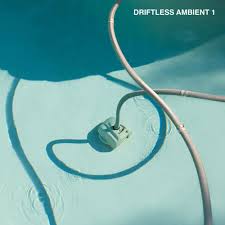 Driftless Recordings has released "Driftless Ambient II", a compilation album which introduces us to the talents of many of their artists. Each song on the album is recorded by an artist or group on the Driftless Recordings label and they all have awesome music for you to hear. These artists include CFCF's "Dissection", Jack Tatum's "Above" and Andrew Abboushi's "The Darkest Market". This compilation brings together all of the unique sounds that make Driftless Recordings' artists so amazing.
Jack Tatum's colorful and whimsical song "Above" presents to us a glorious combination of music and background sound effects. CFCF's" Dissecting" is softly played and is a peaceful and sleepy tune in contrast to "Above". Matt Mondanile's "The Canonical Office" has the gloomy sounds of a keyboard and mostly effects. At eleven minutes and forty-four seconds long, JSHUA's "Kyoto's Realisms" is an amazing story being told through music and effects.
The introduction of the sound of waves and a strong gust of wind in North American's "Diana" makes this a powerful song we will fall in love with. Lost Trail's "Gloaming Drew Down and Was Gone" sounds as though someone is calling for help through a transistor radio, with music and the sounds of static in the background. I'm all for creativity, but the static drowns out the music. The intro in Megafortress' "Two Birds" includes the sweet chirping of birds and the serene melody of a flute.
The slight static and powerful music in CFCF's "usb" rounds out this creative track, making this a cool song to listen to. Andrew Abboushi's "The Darkest Market" is a psychedelic track that will have you feeling as though you were in another world. Jack Tatum's "S" has the glorious melody that would be best listened to during a sunrise. Forever's "Lay Your Head at the Alter of the Beast" is a quiet song with the soft sounds of nature in the background. Finally, Driftless Ambient II/Lost Trail's "Gloaming Drew Down and Was Gone" is a mixture of static and music, although you hear the static more than the music.
"Driftless Ambient II" showcases many awesome artists and their beautiful music. If you weren't already familiar with these artists, you will be after listening to this album. This is an album you're going to want to have in your collection.
Final Grade: A