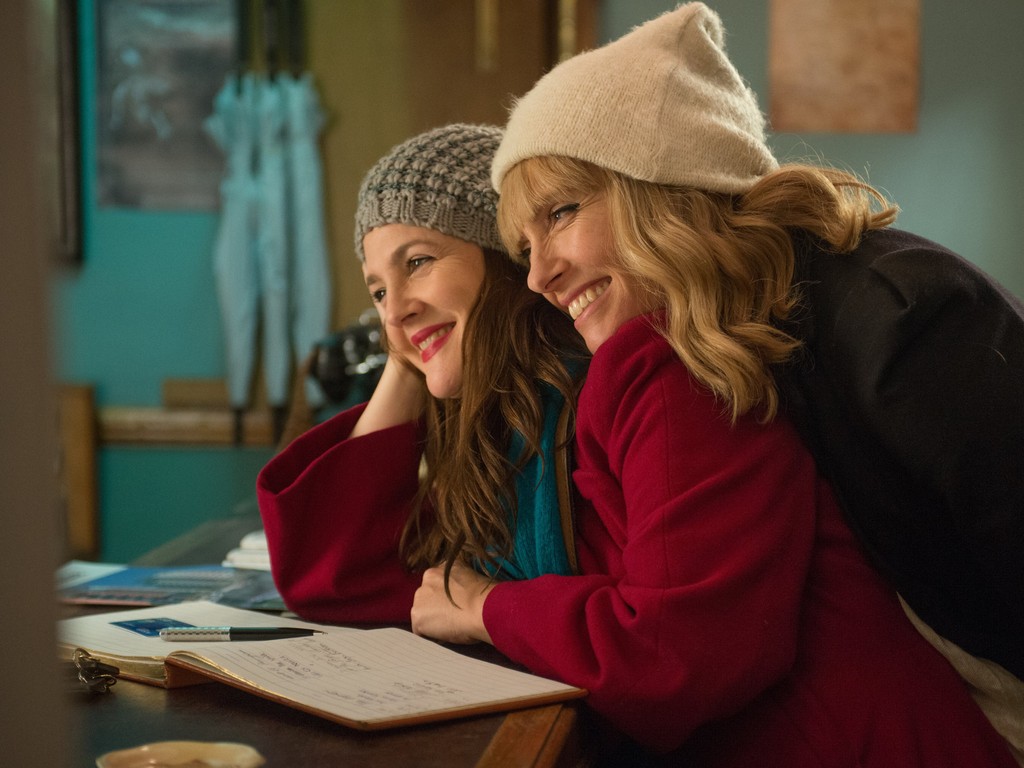 Miss You Already is a wonderful movie of a friendship that spans decades.  Jess (Drew Barrymore)  moves from the U.S. to England as a little girl. She is befriended by Milly (Toni Collette). The movie begins with Jess thinking back to her youth, as flashbacks depict the girls as their friendship develops. They shared everything together including kissing their first boy at Milly's actress mother's TV set.
As adults, the two remained close after marriage. Milly, the wilder of the two married a band roadie, Kit (Dominic Cooper), and had two children, while Jess, a town planner, married, Jago (Paddy Considine), who worked on oil ships.
Despite her wild side, Milly settled in to a wonderful fundraising job creating benefits to raise money for the needy while she and her husband settled into family life and parenting, with a little babysitting help from Milly's mother.
Jess on the other hand lived in a houseboat with her husband. They desperately wanted a family and Jago was determined to take another job away from home on a boat to pay for In Vitro Fertilization (IVF) so that they could have a baby.
The friendship of the girls and their relationships with their husbands is tested when Milly develops Breast Cancer. Milly told Jess of her cancer before she told her husband, and Jess often left her husband at critical points in their relationship to be at Milly's beck and call. Kit is also stressed out by trying to care for his ailing wife and his demanding children. Despite all the drama, both Jess and Kit remain absolute in their commitment to support Milly.
The relationship between Jess and Jago becomes strained, as she puts off her IVF procedure to care for Milly. The film shows how the Cancer affects the entire extended family. Details of Milly's Chemotherapy are depicted showing her spiral downhill from vomiting to hair loss to vision loss. It is also affecting Milly's physical relationship with Kit, which causes her to have an affair with Ace (Tyson Ritter). Jess and Milly's relationship also becomes strained as well because Milly has become very needy and demanding of Jess, who is unable to tell Milly of her baby plans. Kit and Jago also have a close bond and the movie depicts a poignant discussion between the two as well.
Writer Morwenna Banks and Director Catherine Hardwicke, weave together many important evolutionary scenes that tell a cohesive story. It is well done and thoughtful with incredible acting. Toni Collette gives an Oscar worthy performance. The incredible cinematography also depicts many thoughtful images that are powerful in the way they tell the narrative.
FINAL GRADE: A