Dick Dale at Rams Head On Stage
4 min read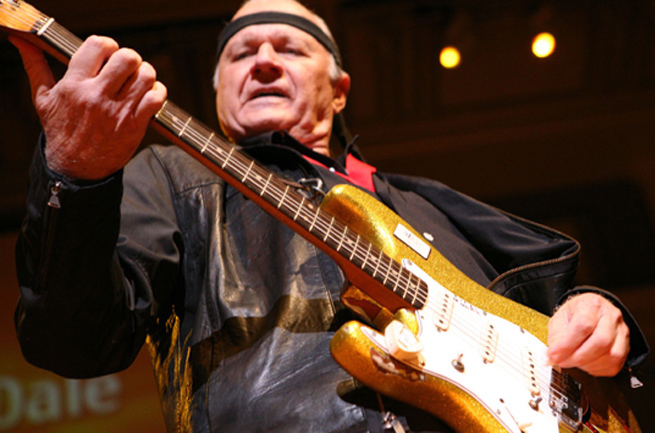 Tuesday August 18th 8p.m. – There are few musicians around (if any) who can say they influenced Jimi Hendrix. Dick Dale is one of those musicians. The King of Surf Guitar, Dick Dale pioneered the surf rock music sound that was all the rage in the early sixties. His unconventional approach helped sculpt rock into the form it is today. Tonight he ignited a capacity Rams Head On Stage in Annapolis.
The influence of Dick Dale's music spans generations. Just about everybody is familiar with his song "Miserlou." It's the theme to Quentin Tarantino's film Pulp Fiction (1994). This is a interesting song because you can distinctly hear Dick Dale's Lebanese heritage imprint in the sound. It has Quick staccatos that draw upon Middle Eastern musical scales. Who would of thought surf rock chords originated from Arabic music. It reminds me a lot of the American/Armenian rock band System of a Down. Another interesting tidbit about "Miserlou" is that it was sampled in the song "Pump It" by the Black Eyed Peas. In the song the chorus repeats the lyrics "louder!" I bet that was the Black Eyed Peas referencing Dick Dale's contribution to music by turning up the volume as loud as it can go.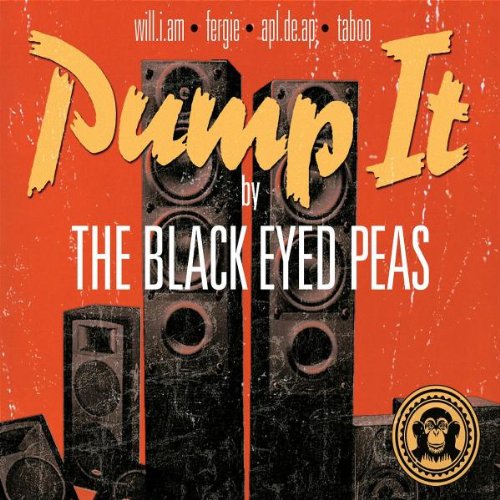 It's a fascinating sound especially when you consider some of Dick's other influences like country musician Hank Williams. It's like Dick Dale's surf rock sound was a cultivation of both the Eastern and Western world. It's a cool expression! It's like your surfboard is your steed and your just just riding waves into the sunset.
There's another very important element to the surf rock sound where Dick Dale undoubtedly left his mark. The dynamics! This is where I can relate and compare Dick's sound to a modern musical genre called EDM (Electronic Dance Music). See back in the sixties people danced to rock n roll. I relate surf rock to EDM because it was electronic music played at an incredibly loud volume that people danced to, and both genres experimented with new sounds. A lot people refer to Dick Dale as not only the king of surf guitar but also the father of heavy metal because of his loud approach. He could also be considered the father of EDM.
The popular Dick Dale sound drew thousands of people to his shows. He needed his music to be louder and louder. He often pushed the limits of his equipment, blowing up a lot of amplifiers in the process. Inventor Leo Fender found out about this and built specifically for Dick Dale the first 15″ speaker, 100 watt cabinet amp. This made Dick Dale the first person ever to play guitar at this volume.
There's a lot of history involved with this guy so just seeing this legend in person was impressive enough. Dick Dale didn't have the Del-Tones with him but instead had his son Jimmy Dale on drums and Sam Bolle on bass. It was a little disappointing not having the full compliment of instruments like piano, trumpet and saxophone. We couldn't hear the songs as they where originally recorded, but we still got to hear the famous guitar licks played by the legend himself.
One noticeable aspect to his show is the VOLUME! I guess it's his trademark, really. His guitar was so loud it made my whole body vibrate. And he said he was only going half way. It seems over the years Dick Dale has held on to his surf rock roots but has also incorporated a heavier hard rock sound with heavy guitar drums and bass. A trademark Fender guitar and bass combo sound.  My absolute favorite song he performed was "Esperanza." His Western sounding guitar licks are incredibly fun to listen too. It reminds me of western cinema. Dick also played an outstanding Johnny Cash cover.
Dick Dale isn't just a guitarist as much as he is a musician. He also plays harmonica, drums and bass. He played the bass with drum sticks and it was awesome! He's been a showman for decades so I bet he knows every trick in the book. He's been dealing with health issues since the mid-seventies and is 78 years old so I didn't expect him to be doing back flips on stage, but he still was able to rock out. He's brutally honest on stage. He'll point out his own flaws and will even admit to not remembering parts to songs. It was great! The intimate environment of Rams Head On Stage made the concert feel like a sit down with Dick Dale. We got to know him a little better and learned a few things about rock n roll in the process.