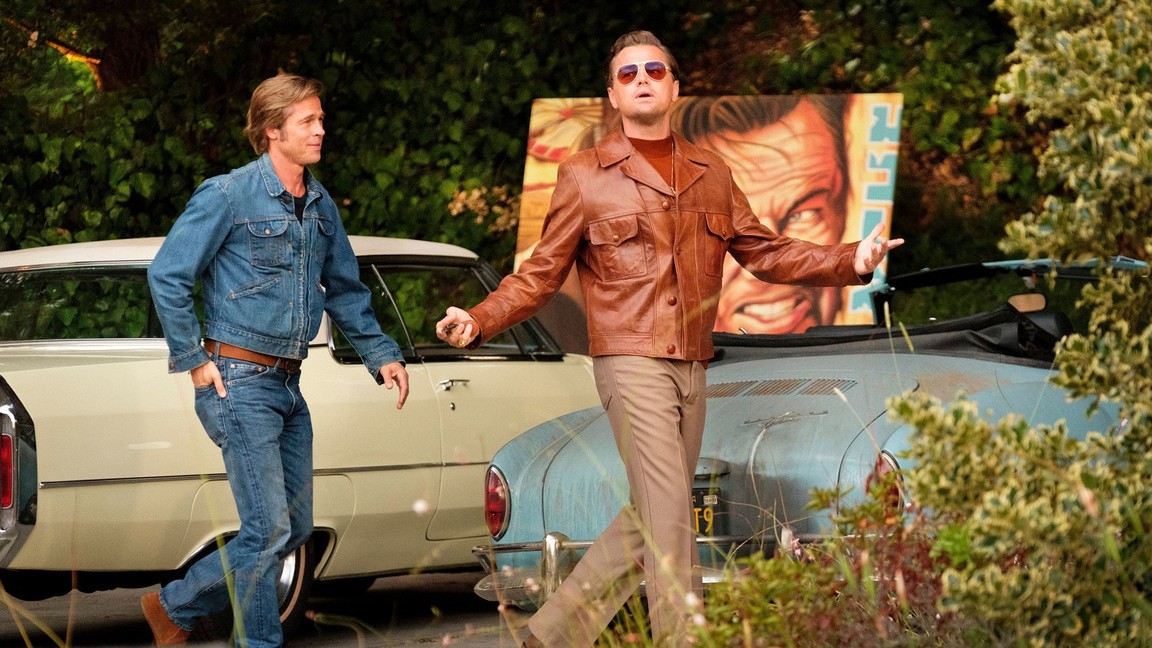 Hollywood loves movies about itself. Singing in the Rain, Sunset Boulevard, La La Land all follow in that tradition. While auteur director Quintin Tarantino has been using his films to comment on show business throughout his last eight pictures, his ninth deals with it directly. Combining the acting expertise of Leonardo DiCaprio, Brad Pitt, and a talented cast, Tarantino takes the audience on a long but rewarding ride through Hollywood's underbelly and what it means to make it in the industry in Once Upon a Time…in Hollywood.
Using real-life historical figures from the Hollywood Renessiance such as Sharon Tate (Margot Robbie), Roman Polanski, and Bruce Lee, with fictional ones, the film is centered on Leonardo DiCaprio's washed-up has-been Rick Dalton, who has been bouncing from series to series as a guest actor after his show Bounty Law, is canceled. Despite natural insecurities that come with being an actor, Dalton persists in his career, albeit with the emotional support and slight manipulation from his former stunt double turned personal assistant, Cliff Booth (Brad Pitt). The film follows past Tarantino films with a non-traditional timeline, focusing on a couple of  days in Cliff's, Rick's and Sharon Tate's lives in February and August of 1969, as they interact with each other, show business, and the infamous Manson family, who killed Sharon Tate in real life in August 1969.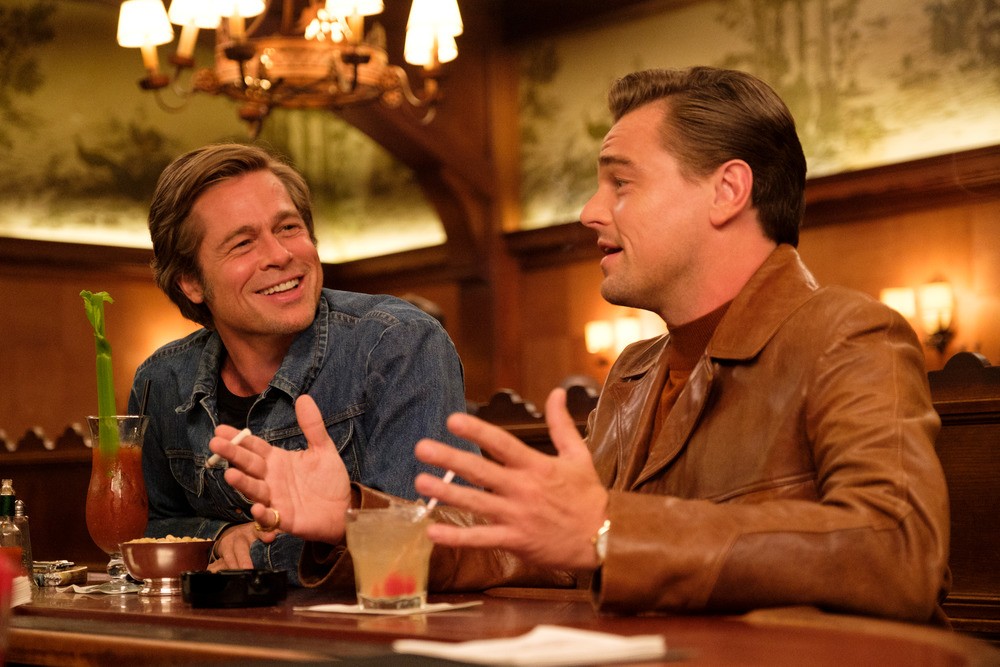 Dicaprio is captivating and brings a slightly silly quality to Rick Dalton, a quality we haven't really seen from him in decades, if ever. The chemistry between him and Brad Pitt's character is palpable, however, his best moments are being bested by the scene-stealing Julia Butters (American Housewife), playing the eight-year-old child star on Lancer, Dalton's guest spot for the week.
Pitt brings a subtleness Cliff, the former stunt-man turned assistant. He's mysterious and morally ambiguous but utilizes the "Brad Pitt" charm with every wink and smile. Like any Tarantino film, it is full of cameos and bit parts, filled with veterans and up and comers alike, including Al Pacino, Bruce Dern, Lena Dunham, Dakota Fanning, Luke Perry, Timothy Olyphant, the freshly Emmy nominated Margaret Qualley (Fosse/Verdon), and Maya Hawke (Stranger Things), who also just so happens to be the daughter of frequent Tarantino leading Uma Thurman.
The film does have a bit of a pacing issue. In a lesser director's hands, I would be calling out long sequences of mac and cheese making or the two detailed scenes of the arduous process of feeding Brad Pitt's character's dog. Cuts were obviously made to get it down to its 160-minute run time, as notable actors Tim Roth and James Marsden are both credited but do not appear in the film. It could be argued that certain parts of the film could have been cut, yet Tarantino somehow makes the mundane fun, with his obsession for feet and easter eggs scattered around the film in typical Tarantino fashion.
It's very hard to fault someone who visibly put so much care and thought into their art and clearly experienced joy making it. While the plot may seem to twist and turn into the direction of no-where-ville and Kurt Russell's voice-over at the end of the film seems out of place, public knowledge of the Tate murders at the hands of the Manson family linger in the pit of your stomach and carry you into the end. It's because of these seemingly unimportant moments that the satisfying ending gets its pay off.
If this film is Tarantino's satirical love letter to Hollywood, it's an affectionate one, calling out all of its flaws as reasons to love showbusiness it despite its downfalls.
Grade: A-