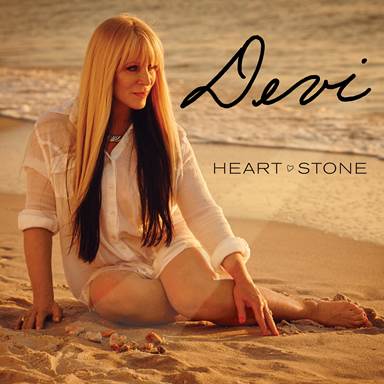 Devi Rosado has the voice of an angel and a talent that is undeniable. Her newly released EP "Heart Stone", is a soulful and beautiful collection of songs that are amazing to listen to and memorable. Hailing from Moosic, PA, the singer has also completed an album titled "Believe", which is now available on iTunes.
The EP begins with "One More Day" just as the day begins with a beautiful sunrise. The slow drum beats and softly sung vocals make this a peaceful and dreamy song to enjoy. "Promises" is more upbeat and serves as an awesome dance track. The energetic beats and the mysterious sound of the background vocals are exactly what a fun track like this need. The titular track "Heart Stone" is a sad track, but the strings and upbeat vocals make you forget that Devi is singing about heartache. "It's Your Life" is as up-tempo as "Promises" and is something fans could dance to. It's also a thought provoking song, reminding the audience that it's their life they are living so they have to "live it" and not "allow anyone to shake you up". This is a song that many people may appreciate hearing.
Closing out the EP is the final track "One and Only Love". Everyone has that one who makes them feel butterflies in their stomach. I've been there, as we all have. This song is the anthem for all who have experienced this "One and Only Love" moment. The energetic beats, combined with the happiness you hear in Devi's vocals, make this a fun song to listen to. You may find yourself "floating on a cloud" while singing along with this awesome song.
I loved this EP. The music varies from sunny and happy love songs to laid back and relaxing tunes, but it is indeed something everyone will be excited to hear. It's fun, inspirational and gives you an idea of what it's like to fall in and out of love, all while enjoying your life and living it as you see fit. "Heart Stone" is great for all audiences and a good album for the entire family to enjoy.
Final Grade: A