DEATH WISH | NEW Trailer and Poster Released!
1 min read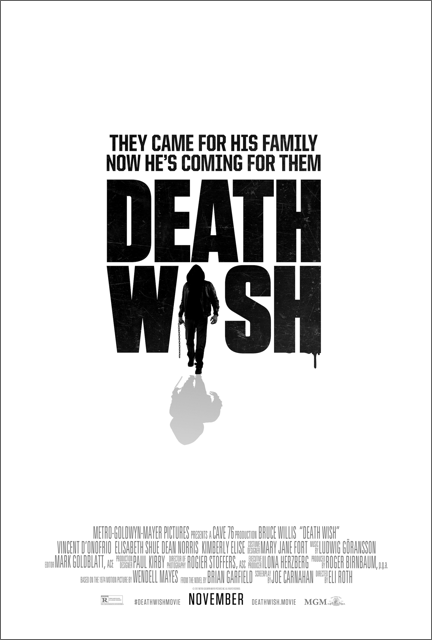 Metro-Goldwyn-Mayer Pictures presents director Eli Roth's reimagining of the classic 1974 revenge thriller DEATH WISH. Fury and fate collide in the intense, action-thriller starring Bruce Willis, Vincent D'Onofrio, Elisabeth Shue, Camila Morrone, Dean Norris and Kimberly Elise.  See the first trailer below!
DEATH WISH opens in theaters November 22nd!