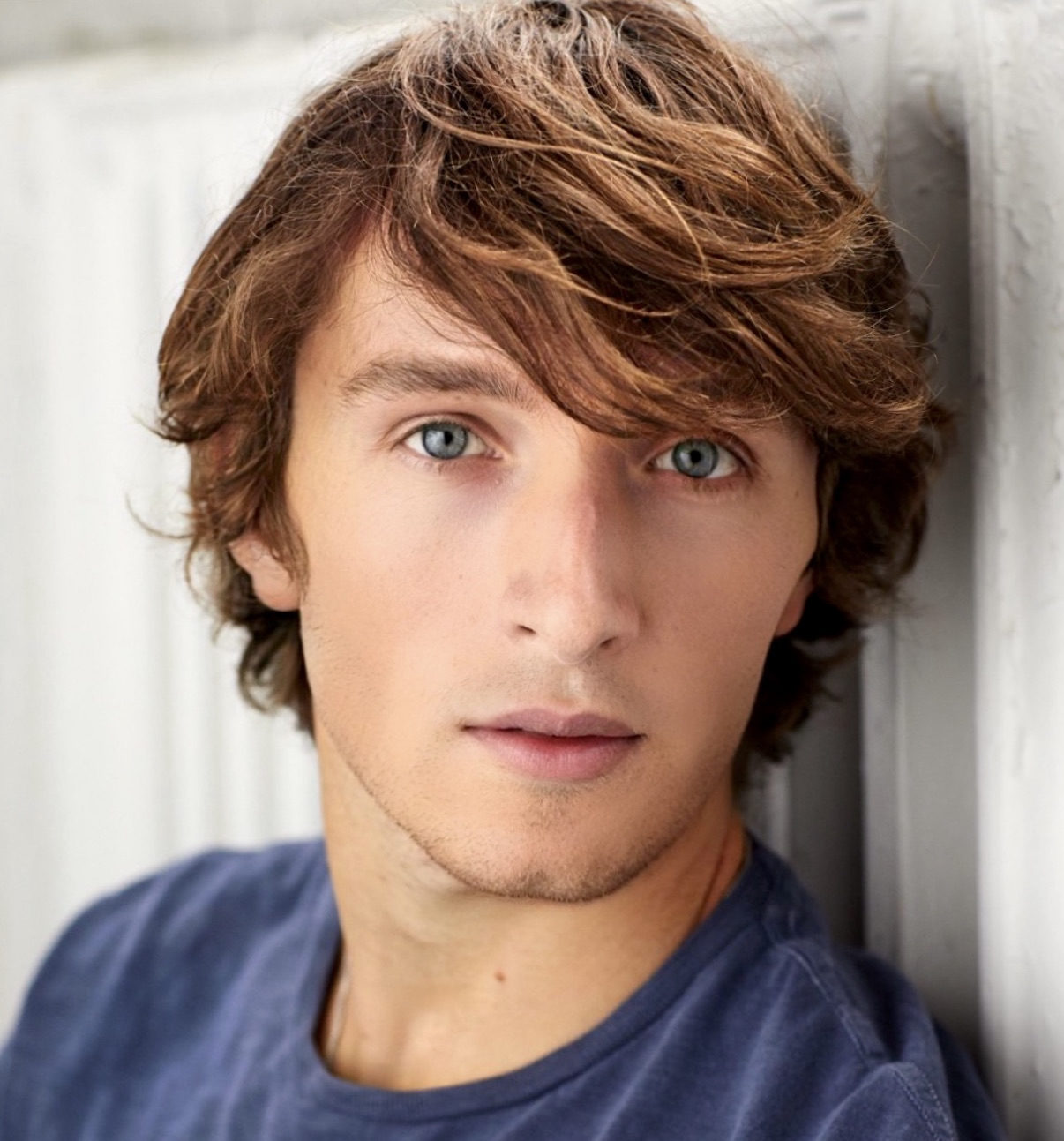 On this edition of THE INTERVUE, we are going to be delving into the mind of Alanis Morrisette as her hit album turned musical Jagged Little Pill makes it way to DC at the National Theatre thru March 14 – 26th!
SOME SHOWS YOU SEE. THIS SHOW YOU FEEL.
Joy, love, heartache, strength, wisdom, catharsis, LIFE—everything we've been waiting to see in a Broadway show— is here in the exhilarating, fearless new musical based on Alanis Morissette's world-changing music.
Directed by Tony Award winner Diane Paulus, JAGGED LITTLE PILL is an "electrifying, visceral and stunning" musical with an original story by Tony and Academy Award-winning writer Diablo Cody, about a perfectly imperfect American family that "vaults the audience to its collective feet"
Our guest on this edition is the second theatre actor in a row from our Metro area. Originally from DC, he is a recent graduate of The New Studio on Broadway at NYU Tisch School of the Arts. He is proudly making his national tour debut with JLP. Let's welcome DC's own Daniel Thimm!
Daniel, welcome to THE INTERVUE!
Hey, thanks for having me. That was such a great intro.
Well, you earned it especially since you're coming home making your debut on the national tour with this wonderful sensational musical, especially with the alum of Cecilia Rose Gooding, who has gone on to greater things in Star Trek: Strange New Worlds. So you are among great company here.
Oh, absolutely. Yes. I'm honored!
I'm so honored to be talking with you. The first question I want to ask you is for those who have not heard of Jagged Little Pill the musical, tell us what's the musical is all about?
The musical is inspired by that amazing album by Alanis Morissette and rather than being a story about her life, it takes her music and it tells a story about like an American family, who we watch go through a journey that addresses topics that millions of Americans are dealing with today, such as mental health, addiction identity. You meet this family, and you go on this journey with them as they find healing for themselves and one another. It's beautiful. It's high energy. It's very emotional. And there's something in the show for everyone to connect to.
And from what I am hearing, it's sensational, Daniel. I cannot wait to see when it comes to DC this week.
Yeah, it's an amazing show. We're so excited to come to DC. We think the DC audience is really going to love it.
Excellent, tell us what is your role in the musical?
So, I'm in the ensemble in our show, we call them the conscience. They act as like a Greek chorus. Our director, Diane Paulus, was really inspired by Greek theater. You'll see a lot of those themes and elements in our show. I'm in the ensemble, I'm mostly dancing around back there, and I'm also an understudying three of the male leads in the show. There's a lot going on.
You are on your national tour debut, what is it like because I've never talked to anybody who makes their debut on the national stage before?
It's you know, it's been amazing. I always say this, but you know, after the pandemic, working as a dancer, an actor, you know, it was so hard and there were so little opportunities. So just to be able to dance every day and do what I love every day and practice what I love every day, it's such a blessing. Touring itself, it's kind of what you imagined it to be. It's tiring, you're constantly in a new city and you're doing the same show all the time.
However, it is so fun. You know, we're having the best time we get to see the country meet all the different types of people and ultimately, we share this story with so much of America, which is amazing, because it's, it's not an easy story. It's a powerful story. So it's so feels so good to share with all different types of people and communities.
You're right, indeed. Since this is your first tour, what are some of your favorite things about being part of a touring cast so far?
Well, it's a family, you know, where we started this journey together. And we're now six months in. It's the same crew and the same cast. It's such a unique experience. It bonds all of us. It's so nice to have a community of people who can support each other and uplift each other and be there for each other and help each other. I would have to say, my favorite part is the bonds we've made, and also just getting to see the country.
I haven't had the opportunity to travel as much. And so, this has been an amazing opportunity to go to cities that I've never been to before. So yeah, those are two great things.
Along those same lines, of all cities you have performed in so far, which has been your favorites?
Well, I know DC is going to take the number one spot. So far, I love Los Angeles, it was really cool. I spent a lot of time in New York over the past couple years training. And so, to be able to go to the west coast and see how things are with their feel that sunshine that was lovely. And just because we just came from there, we were just in Durham, North Carolina. It was an amazing experience. It was such a great town and our audiences were so lovely and so generous. Those have been two of my favorites so far.
I have to ask the obvious question. Are you a fan of Alanis Morissette's music before taking on this role?
Yeah, of course, it's kind of hard not to be with somebody like Alanis. So many of her songs are like cultural phenomenons or songs growing up that you just know. I was pretty young when a lot of them came out. I don't even know if I knew specifically it was her as an artist. But of course, you know all the songs and the phrases. Now, I have a whole different appreciation for her as an artist, getting to hear her music every night and understand more about her. We've gotten to work with her a little bit. So, to really understand how she created the songs and how she became such an influential artist has been amazing. 
What is your favorite song of the musical or her music in general?
That's a good one. That's hard. I love "Ironic". It's such a great, beautiful song. The way it's done in our musical, it's very funny. It sort of plays into how a lot of what she's saying maybe isn't necessarily so ironic. Very funny. And I also like "Hand in My Pocket". That's such a fun song.
Well, I will tell you my favorites. My favorites are definitely "Ironic" at the top, especially the music video where she's playing herself times three and I love "Hand Over Feet" is my other favorite.
Yeah, that's a great one. There's so many good ones hard to choose.
I know she's got such a great catalogue. We got to talk about your DC roots. You grew up in DC, you went to Tisch School for the Arts, and you make your way back to DC in the next few days. Talk to us about growing up in Washington, DC. And the second question is when did you develop the acting bug?
Okay, great questions. Growing up in DC was awesome. I love DC as a town and a city. I think it's the perfect mixture of city and suburb, you can get a little bit of everything, which is amazing. I was really blessed you at a great school, I went to Georgetown Day School from pre-K through 12th grade. So, we call those lifers. And, it's such an amazing school. They really, from the beginning, gave me the opportunity to pursue art, and the expression of dance and movement and all of that it's such an early age.
I really am so dedicated and grateful to the experience I had at GDS. Coming home, for me, it's very important for the show, because it's the first time I've performed in DC professionally, and a lot of the people and teachers who helped me get to where I am today are coming. I feel like it's sort of like a way to give back a little bit or show them that it's because of them where I am today. I'm able to do what I love. So DC was great. And mostly, my school was amazing.
I had the bug pretty early. You know, my mom says I came out with jazz hands. So I kind of have always been dancing, and then GDS really allowed me to foster that talent really early on. Then, as I got older, I was introduced to acting and singing in musical theater combining all the elements. So just kind of to answer your question always, yes from the beginning.
Do you remember what was your first acting role by any chance?
Well, at GDS, I'll tie back there, we did Peter Pan. That was the first big musical I did and I played Michael. And they had me in a onesie and a teddy bear. I was definitely was too old to be playing it but I looked so young enough that they made it work. We got to be put on wires and we got to fly and do all that cool tech stuff. So that was pretty awesome.
Nice, I have a feeling since they now came up with "Peter Pan Gone Wrong" the musical, we might see you play Michael on that show maybe?
I don't think I'll be there. I'm pretty committed to Jagged Little Pill at the moment but that sounds hilarious. I definitely got to see that.
Well, since we're both Washingtonians myself, I got asked the question, the question for any Washingtonian, Virginian or Marylander that I interview. What is your favorite thing about the DMV? If you had to pick one, or had to pick a few?
That's a hard question. There is beautiful nature, I grew up living by Rock Creek Park. That's somewhere where I always go back to I think it's so beautiful. But also, the art scene is amazing in DC. I don't think I appreciated it enough when I was younger. But, growing up, I realized that I've learned like, the theater scene in DC is amazing. And of course, as a kid, I went to the Kennedy Center, and I saw shows at the National and the Ford's Theater and that's wonderful.
II really appreciate how there's so much in DC. Its politics, its art, its great education. It's a beautiful town. I love it.
You're absolutely right. In fact, I realize how much theater how much culture how much convergence between DC and Baltimore 45 minutes away and how much talent between those two cities alone has.
We spent a week or two in Baltimore recently, for this tour, and it was amazing. Baltimore was such a cool city. And again, it's so lovely to go to the cities when we get such a vocal response from we feel so connected to the audience, it makes our job so much easier. And Baltimore gave us so much love. So that was amazing!
What is the one role out there in the known universe that you will love to play one day in your career?
That's a great question. I would love to be in "West Side Story" as a dancer, as a guy dancer.  The way those men dance in the movie & in the show. It's such a special way to move and the choreography is so genius by Jerome Robbins. It's something I've been I've admired for so many years. So, to be able to do that would be amazing. It's so classic and iconic, that would be so cool. Let's manifest that.
Well, my last question with you is what is one piece of advice you would give to an upcoming dancer who wants to be in the biz want to be where you are someday in their life?
There is this sort of mentality of never giving up. And I know that's so cliché, but you know, if you love it, and it drives you and you're connected to it, just keep going. There's always going to be people that are better than you and there's always going to be something to learn. But if you commit to it, and if you try and come from a place of joy, and love within what you do, then you're going to end up exactly where you're supposed to be. So, that's my very cheesy advice, but it's true. It rings very true.
You can follow Daniel on INSTAGRAM @dbthimm
See Daniel in his national tour debut in Jagged Little Pill at the National Theatre starting through this Tuesday March 14th and running through the 26th. Tickets are available thru www.broadwayatthenational.com/show/jagged-little-pill
To see if this musical will hit a city near you, go to jaggedlittlepill.com/tour