DC Artist Sara Curtin "reminiscent of Sade and Sharon Van Etten" readies new album "Or So It Seemed" on 10/6
2 min read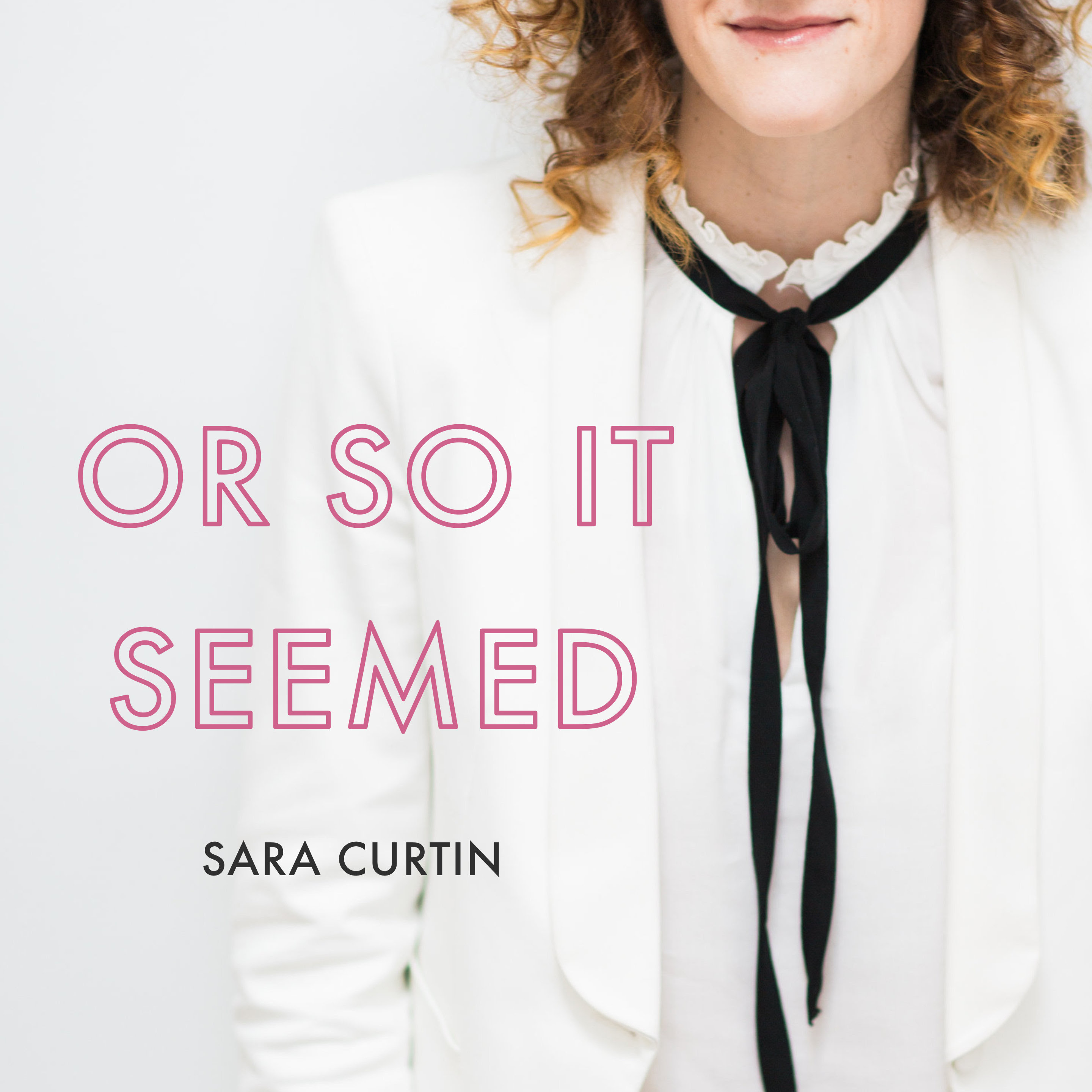 "Reminiscent of Sade and Sharon Van Etten" (-WAMU), DC singer-songwriter, recording engineer Sara Curtin will release her new album Or So It Seemed on October 6, 2017.

Today, she premieres the title track on AudioFemme. For the song, Sara "channels my inner Jack White" as she sways to the somewhat darker side of the mind's tug-of-war as it comes to grips with understanding perceived memory vs. reality.
The album explores themes of friendship, politics, feminism, and the pressure of expectations. Sara tackles sexism she's experienced as a female artist/recording engineer on "What Do I Know".
"'What Do I Know' makes me think of the Simpsons episode when Lisa goes to the Malibu Stacey factory and she learns just how sexist it all is," explains Sara. "The doll has a catch phrase, 'Don't ask me, I'm just a girl! Hee hee!' That's the root of the sarcasm in my chorus when I ask 'but, what do I know?'"
"Blame Times" is about the complexities of and missteps in female friendships. And "Call You Home" is questioning the practicality of realizing one's dreams.Or So It Seemed was recorded in Sara's DC basement studio with bass and drums recorded at Bastille Recordings in Shirlington, VA.  The album will be released on her own Local Woman Records, a label she founded earlier this year and celebrated its first release in June 2017 with songwriter/activist Kaeley Pruitt-Hamm.
Or So It Seemed will be released October 6, 2017. Updates available at https://www.saracurtin.com/