Dawn of The Planet of The Apes
3 min read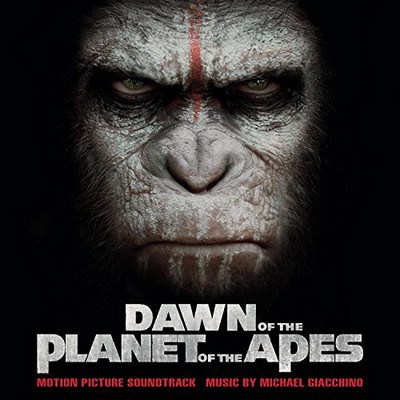 It's no secret that a reboot of a film series can either be a hit or miss. "Dawn of The Planet of The Apes" has the potential to be an absolute hit, as does its musical counterpart. Composed by Michael Giacchino (Star Trek, Star Trek: Into Darkness, Call of Duty Series), this soundtrack has the wow factor that will send the listening audience into a wild frenzy.
The entire soundtrack is filled with excitement and action and is the perfect match for an equally exciting film. Considering this movie is part of the rebooted "Planet of the Apes" series, this soundtrack has to be the very best, and indeed it is. Tracks such as "The Lost City of Chimpanzee", "Look Who's Stalking", "Level Playing Field" and "Monkey to the City" appeal to the thrill seeking audience, giving them the exhilaration they crave. These breathtaking tracks will have the fans feel as though they are in the middle of the futuristic adventure.
While the soundtrack is primarily action packed and fast paced, there are moments when it seems to slow down a bit. With its soft, slow strings, powerful drums and the melancholy piano, "Aped Crusaders", "Ain't that a Stinger" and "Primates for Life" are less action themed and more somber and menacing melodies. The soundtrack seems to have a balance between fast paced tunes and slow and steady harmonies. Since the soundtrack contains bold and spine-tingling tracks, the audience is sure to experience the ride of their lives.
"Dawn of The Planet of The Apes" is a thrilling film, and as such, deserves a soundtrack that will have your heart racing. This is truly a roller coaster of epic proportions. The movie may be stimulating, but the soundtrack will truly electrify you. Michael Giacchino deserves a standing ovation for his outstanding contributions to this masterpiece. His work clearly expresses each emotion the characters experience throughout the film, as well as giving the audience a front seat to his orchestral escapade. If you're looking for an incredible album to listen to, you've already found it. You're in for the ride of your life.
Final Grade: A