David & Chambers: Grown Folks R&B At Its Finest
2 min read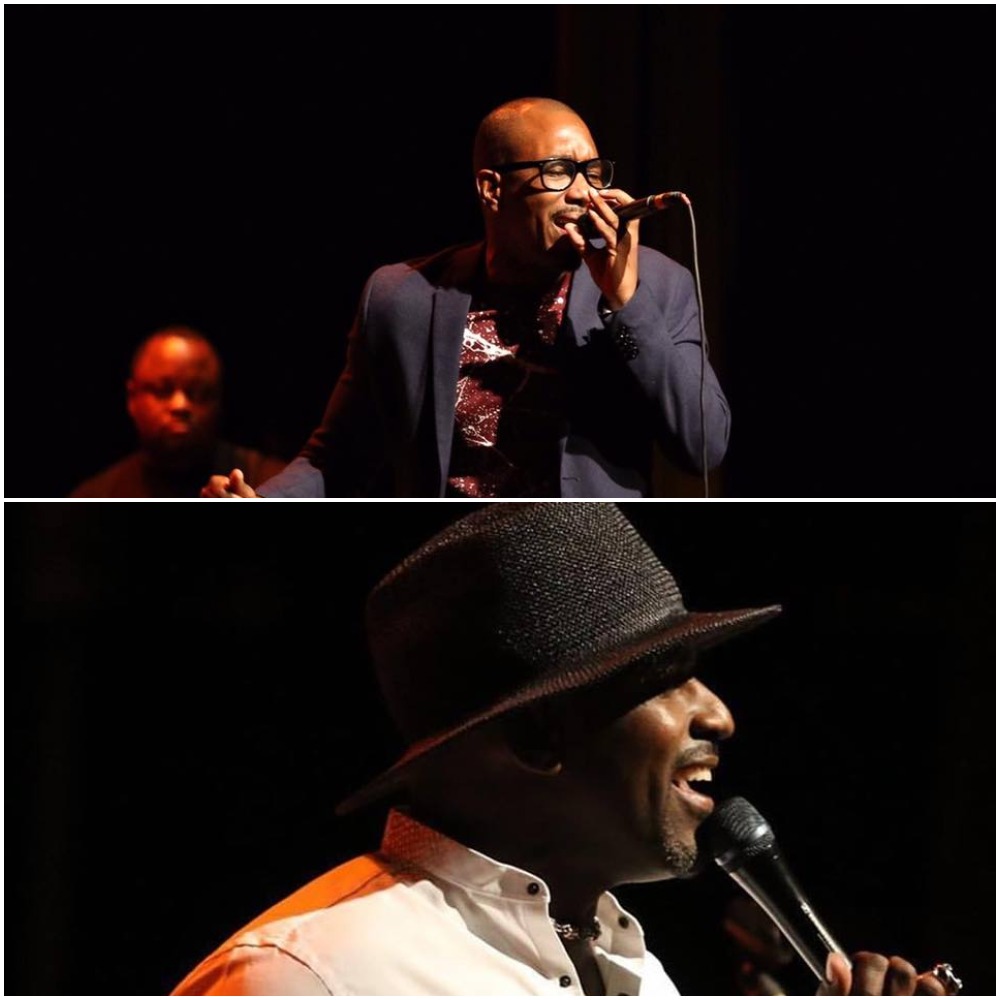 On Thursday, July 27, R&B music aficionados were treated to a night of auto tune free singing when Anthony David & opening act Gordon Chambers graced the stage at Bethesda Blues & Jazz Supper Club.  David & Chambers, who have released a combined ten albums throughout their careers, provided fans with smooth harmonies, lush vocals, and elegant musicianship. I first saw Anthony David live back in 2008 and since then I've followed his career. While I've always been a fan of Chambers due to his writing for others artists, this was my first time seeing him live.
Grammy winning artist Chambers opened up the show with his cover of the Anita Baker classic "I Apologize." Chambers, who wrote the song for Baker when he was twenty, sang the song with ease.  Giving the song a grown jazz vibe, I can't help but wonder, what other male singers could have covered the song and made it a hit, the way Baker did. The rest of Chambers set included highlights from his four album discography, Chambers songwriting strength shows through in all of his compositions, along with a deep spirituality that is often missing in music today.
After a quick intermission, the same band who backed Chambers' set also accompanied headliner Anthony David.  While he might most be known to the masses for his India Arie duet "Words," David is a twelve-year music veteran who graces the stage like a seasoned pro. David's sixth album, "The Powerful Now" was released last year.  While David is mainly known for R&B music, "The Powerful Now" found David dabbling in rock & jazz with great success.  David used this performance to perform "Booed" Up, "Inevitable" and "Beautiful Problem" which all appear on the new album.
In addition to being a great singer, David is also a skilled guitarist.  During his performance of "Spittin Game" from his "Acey Duey" album, the influence of the blues was evident.  David also showed his musical diversity with his cover of "Everybody Wants To Rule The World" from his "As Above So Below" album.
David closed out his set with "4EverMore", and then invited Chambers back to the stage to close out the show. Chambers ended the show with his version of the Brownstone classic "If You Love Me" which he also wrote. I didn't know Chambers was also a skilled musician until he sat down behind the keyboard.  I've always preferred intimate concert venues in the DMV such as the Birchmere and Bethesda Blues & Jazz Club as it gives fans a chance to connect more with the artist, as well the acoustics being top notch.
The show was a great one and both artists, have made my list of artists, I'll always pay to see, whenever they bring their talents to the DMV area.
Final Grade A