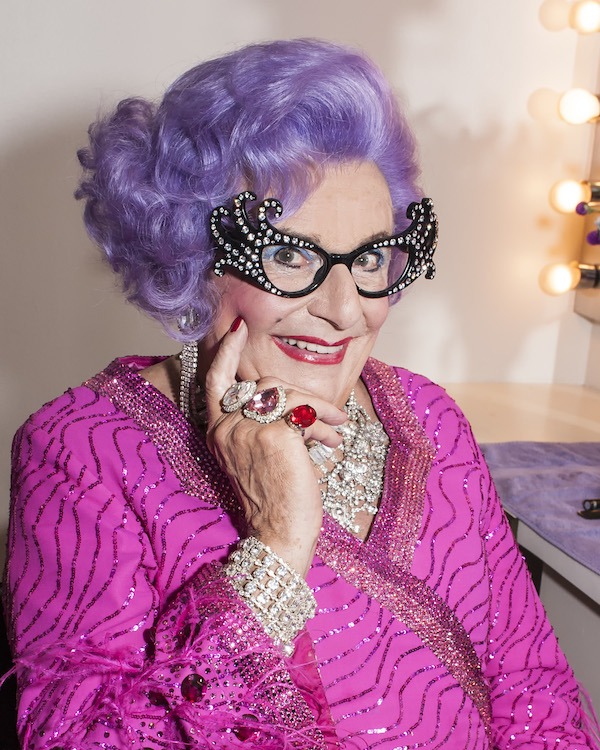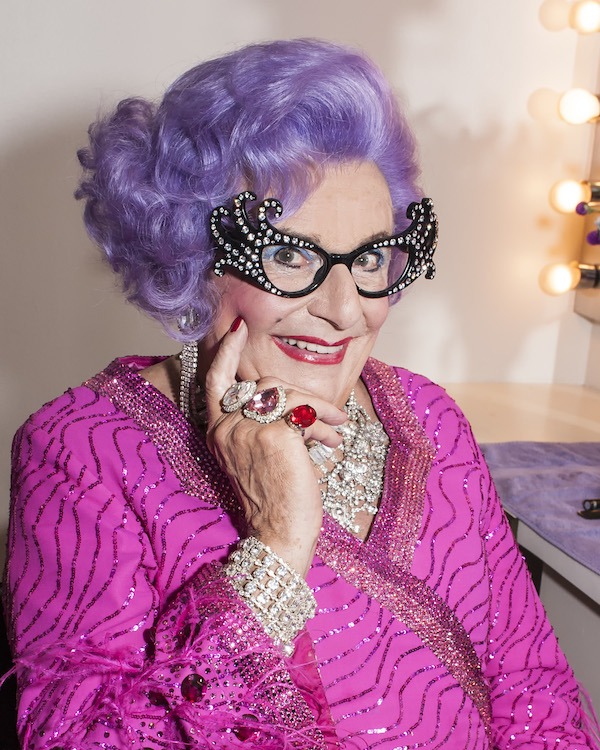 Dame Edna Everage says, "Goodbye" the way she came into the world…with hilarity, class, and tongue-in-cheek antics!

Whether you are a longtime fan of Dane Edna or haven't a clue, this show is fun, hysterical and because it is The Farewell Tour, should not be missed!
Barry Humphries' well-developed character shines her brightest during this romp. Dame Edna is known for not holding back and this is a go-out-on-top type of night. Using the audience as her guide for humor, Dame Edna was able to create an unforgettable night.
The show starts with a funny look at Dame Edna's life with a spoof show called, "True Hollywood Tale", then she joins her dancers onstage and begins the real show. In a flawless, hot pink gown, she digs right into the audience and chooses her subjects. Referring to the balcony as, "paupers" and changing to the more politically correct, "mizzies", short for "Les Miserables" she had everyone dying of laughter from the get-go. I don't think that I have ever said, "Oh my God" and covered my mouth from laughter, so much in my life!
Dame Edna has been in the business for over five decades and is as fresh as you can get. The written material is current and she delivers it in a vibrant way. The improv'd material became stellar; you cannot write the randomness of people, but there it all was for her to use! And use it she does!!
Please run to snatch up any remaining tickets for this phenomenal show, before it closes on the 26th, forever.
Go to www.thenationaldc.org or www.dameednafarewell.com