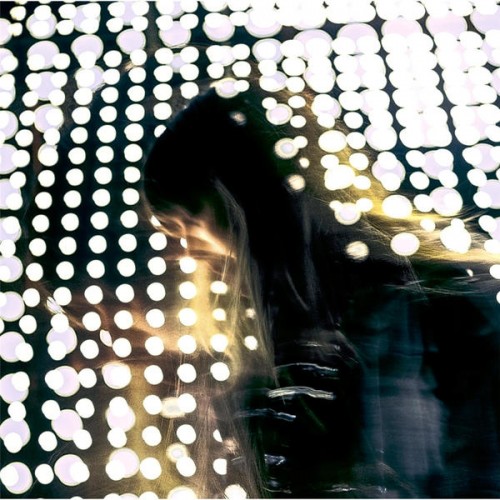 Consilience's music has been described as "indie rock/dream pop music that makes you think", and it is so true. Recently, the Edmonton, Alberta natives have released their new album "Under Our Beds". Each song is as unique as their titles and truly soothing. I know you're curious, so let's sit and chat about this album.
I'm going to start this review with the song "Grim". Believe me when I tell you that this song is not as the song implies. This track is slower in melody. The drums in "Home Soon" have a slow and steady beat and the guitar, piano and horns give the song a colorful and vibrant sound. "Ride Out" starts out with a melancholy piano and leads into a softly sung chorus.
"Sober" has a mysterious and soulful sound that soothes the spirits of the listening audience. "Secrets" is a beautiful and serene tune with the sweetly played piano combined with the soft vocals. It's no secret that this is a lovely song to listen to and pianists will want to try their hands at playing this track. The slow drum beat and piano make "The Only Time I Choose" a wonderfully performed song that will lift the hearts of the listening audience. "Soft and Slow" is exactly as its title implies, but with just a bit of energy in the keyboards. The percussion is both slightly upbeat and slow in tempo, making "Soft and Slow" a soothing song to enjoy.
"Walking Through a Dead Night" includes a lovely duet of the heavenly sounds of the piano and strings in the intro, leading into an upbeat performance of the drums. Combined with the vocals, this song is amazing and one that you'll find yourself humming along to. The quiet drumming and slowly strummed guitar in "Losing Your Head" make it a memorable song. Last but not least, we have "Bad Timing". The solitary piano in the opening has a warm and inviting sound. I loved every moment of this relaxing tune.
"Under Our Beds" is an album that is meant to be enjoyed while relaxing at home. A majority of the tracks are slower in tempo, and that works perfectly for this album. It seems as if Consilience has struck gold with their new album. If you want the perfect music for a peaceful evening, this is the album for you.
Final Grade: A