Classic Albums Live Performs Sgt. Pepper's Lonely Hearts Club Band At Strathmore
3 min read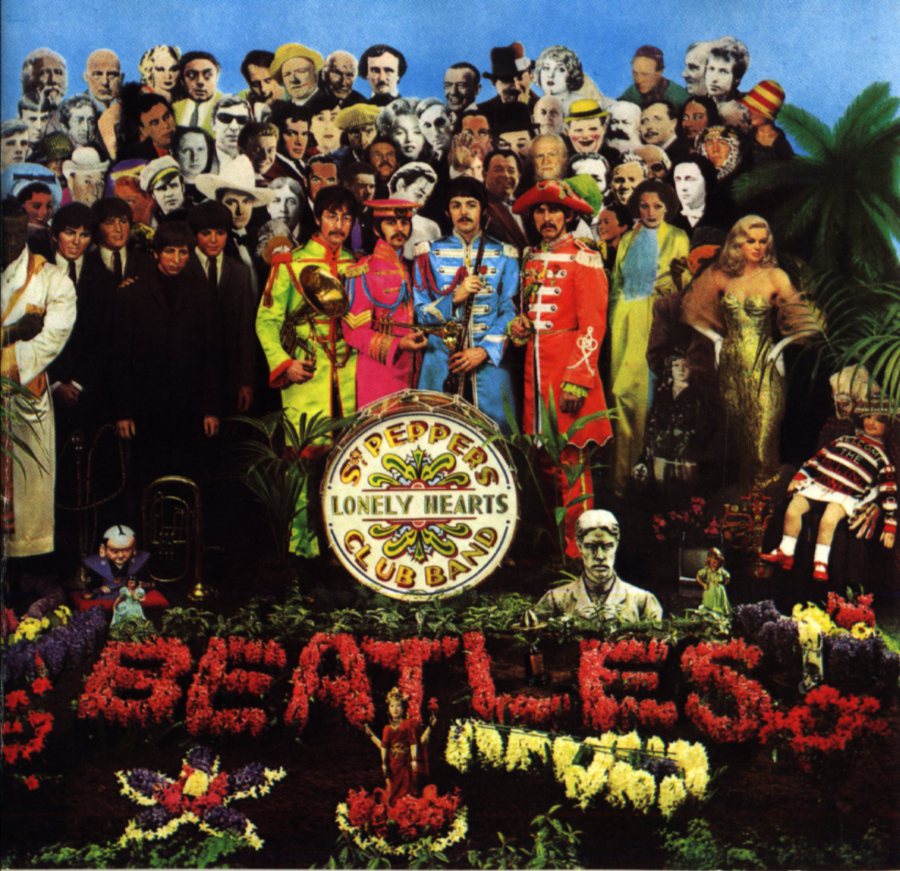 The Beatles are one of the most influential bands of this past semicentury; their music has and will continue to inspire for generations to come. Friday night at The Music Center at Strathmore Classic Albums Live presented Sgt. Pepper's Lonely Hearts Club Band in it's entirety from start to finish, note for note.
Classic Albums Live is a company that employs over 60 musicians and performs as many as 40 different albums a year. Their catalog of work includes artist Pink Floyd, Led Zeppelin, The Who, Queen, The Eagles, Van Halen, Prince, Bob Marley, Fleetwood Mac, The Beatles and many more. Their goal is to re-create the albums of some of our favorite musicians, cut for cut. Being more than just your average tribute/cover band Classic Albums Live is more like a rock n roll orchestra; the focus being more on the albums score rather than the style or appearance. They walk on stage, tune their instruments and jump straight into the album. Long time member, singer/drummer Marty Morin even goes as far as to conduct and direct the band throughout the presentation.
The Beatles, Sgt. Pepper's Lonely Hearts Club Band may not have been as popular as The White Album or Abbey Road but is still just as much a classic. It starts with a catchy intro that literally introduces you to the band itself. Sgt. Pepper's was an interesting concept assuming the role as The Beatles alter-ego. It also lead to the inclusion of a full orchestra including both a dynamic strings and horns section. This is probably The Beatles most important albums because it helped develop some of their later more progressive sounds like "Strawberry Fields Forever."
Marty Morin enthusiastically lead the opening song. He sounded just like Paul McCartney on the original album. Accompanying him, a host of instrumentalists and vocalists some of which included Rob Phillips, Nick Hildyard and Mark Stewartson. For the leads, each vocalist performed songs whose voice best captures the part. They sounded terrific! At times, it was just like listening to the album except better because it's live.
In many ways, accurately re-creating a classic album is a more difficult approach than just performing a "best of" set. The magic made in the studio is hard to duplicate on stage; especially when you consider song transitions and how much experimentation is involved with studio recording. It's sort of coincidental Classic Albums Live perform Sgt. Pepper's in the manner in which they did, Paul McCartney had originally envisioned an album The Beatles could perform live in it's entirety.
Which that said, the album presentation is still only half the show. Following Sgt. Pepper's, Classic Albums Live proceeded to perform a "best of" The Beatles set. This was great! It was like a suspended encore. You could really sense the anticipation from the audience wondering which Beatles song they would play next. It is of course The Beatles, so it would be hard to cover every hit they ever had but out of the songs they chose; they were great! My favorite was; "I Am The Walrus!" It was like a loudness war accompanied with syncopation. It was full of unexpected sounds and psychedelic vocal techniques. Another great song was George Harrison's "While My Guitar Gently Weeps;" Rob Phillips performed it so well. The Eric Clapton composed guitar solos were incredible!
Nick Hildyard compensated for a array of different instruments throughout the show. He was able to create a blend of simultaneous rhythms and sounds. Just given the unique variety of effects and samples used in Sgt. Pepper's; it would be interesting to follow their production phase when transcribing material. Marty Morin has stated that Classic Albums Live even goes as far as re-create mistakes and recording glitches. I think that's awesome! Technology has no doubt improved with better sound quality but I always like the idea of sacrificing a little quality to be able hear the original sound. Classic Albums Live re-produces the original vinyls of the albums they perform not the re-mastered CD's.
This was a fantastic concert! How can you beat; the Beat – Alls? This concert was immensely enjoyable. Next to the original act; Classic Albums Live is the next best thing!