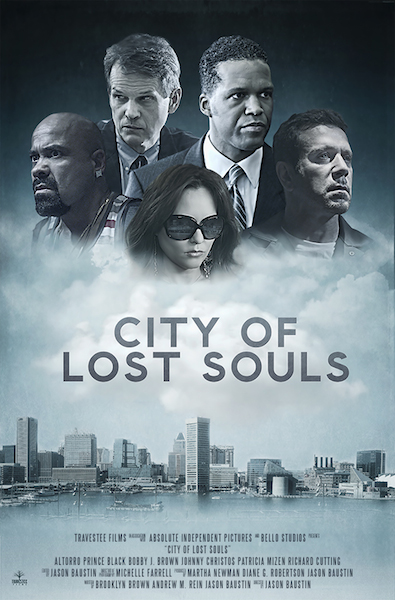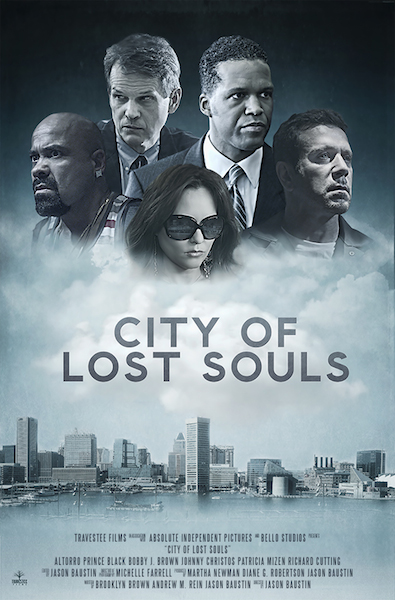 TRAVESTEE FILMS is thrilled to announce the upcoming premiere of CITY OF LOST SOULS. Baltimore is the backdrop for this multi-layered thirty-minute film about the pervasive battle between criminals and law enforcement officials. The story explores redemption, corruption and justice as the two main characters' lives become intertwined. CITY OF LOST SOULS will premiere at the AFI Silver Theatre and Cultural Center in Silver Spring, MD on Monday November 10, 2014 at 7:00PM with a red carpet procession, screening, and reception to follow.
In CITY OF LOST SOULS, Assistant State's Attorney Roger Kenfield is determined to eradicate crime in his city, while ex-con Mikey Wallace just wants to stay out of trouble upon his release from prison. As they work toward these goals, both men encounter stumbling blocks that seem to expose their true nature. The drama reveals how, under certain circumstances, anyone can change…for good or bad.
Jason Baustin, founder of TRAVESTEE FILMS, directed a seasoned cast including Altorro Prince Black, Bobby J. Brown, Patricia Mizen, Johnny Christos, Nikki Estridge, Richard Cutting and Johnny Alonso. These talented actors gave powerful performances that bring the gripping story to life. As a filmmaker, Jason Baustin creates movies that highlight the character growth that comes from dealing with negative experiences, thus adding depth and meaning to his stories. Full cast list available on IMDb.
All scenes were shot in an authentic locations throughout Maryland, helping to establish the state as a prime venue for dramatic films. CITY OF LOST SOULS was shot on a RED Epic camera and will be presented in 4K.
View trailer and film information here. Tickets for the red carpet premiere and live-music reception can be purchased on Eventbrite. Join in on the conversation @travesteefilms and use hashtag #cityoflostsouls.