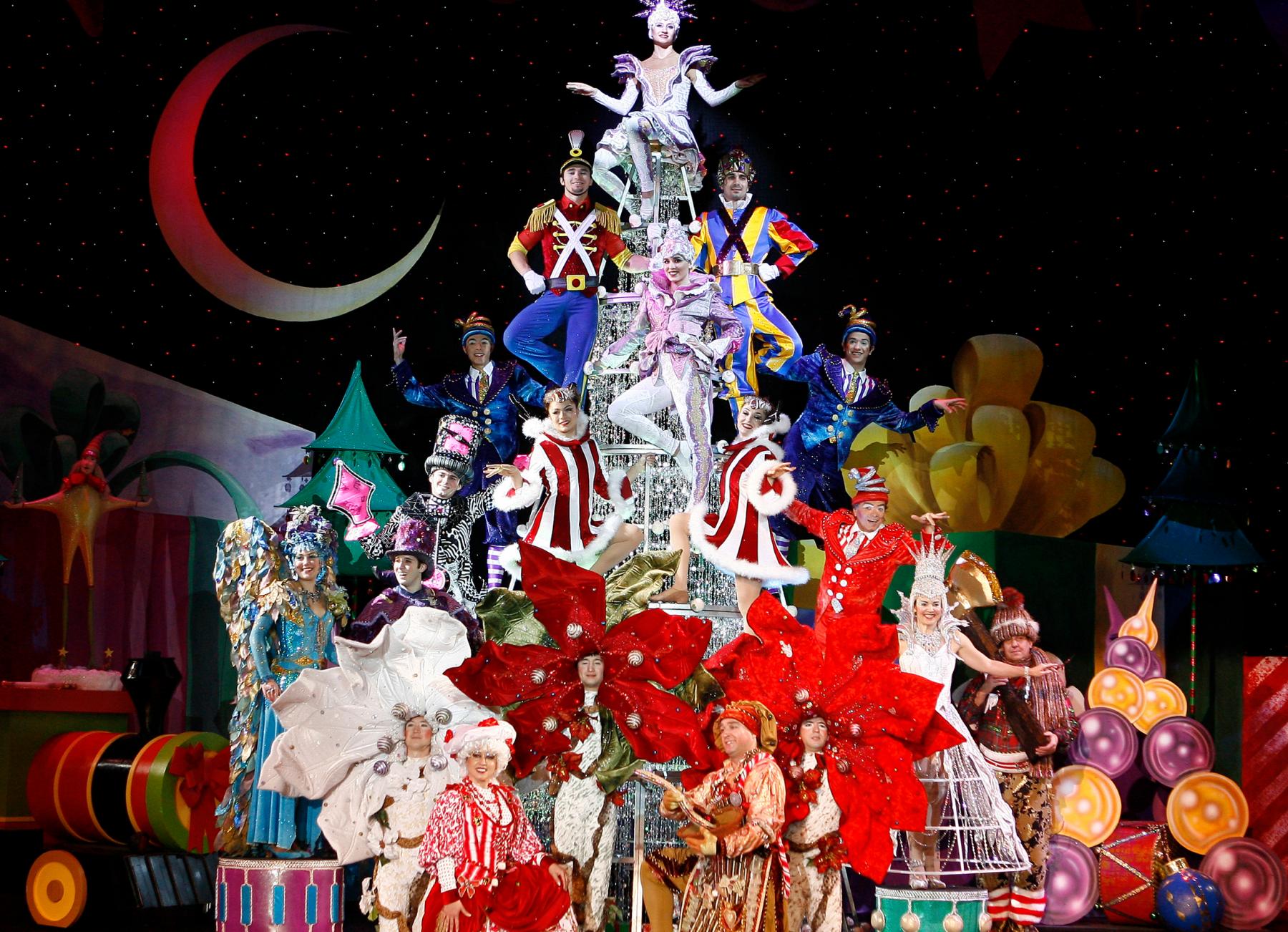 The Cirque Dreams Holidaze Tour lit up the stage at the Theater at MGM National Harbor Saturday night. It was the last show of four being performed at the Maryland based hotel-casino. The tour features high flying acrobatics, balancing acts and juggling all set to a festive holiday theme.
This was a circus but it wasn't being performed in a big top but a theater instead. Since they were performing at the MGM and are "Cirque" Dreams may have had you believe this was Cirque du Soleil, but it wasn't. This was Cirque Dreams. I would best describe Cirque Dreams as a theatrical Broadway musical with circus acts.
The Broadway production style worked well with the Christmas motif. Christmas and Broadway go hand in hand. I still couldn't help missing the presence of a live band. There was a rapping ringleader and soloist starlets who performed over unique electronic compositions. It wasn't bad, I just like live circus music, especially traditional gypsy jazz style circus music.
The atmosphere was unquestionable yuletide. An array of inflatable nutcrackers dawned the stage. The stage props were colorful and creative. There were slinky like candy canes inching across the stage, a dancing letter to Santa, and sparkling 25ft tall Christmas tree. It was entertaining to view and a highlight of the show.
The performers were who everybody came to see though. Of all of them, there was one performance that definitely stood out. That was the gingerbread man and gingerbread boy whom he juggled with his feet. He tumbled the gingerbread boy around so fast while twisting, flipping and somersaulting through the air. It was incredible! Some other acts of note were a couple who could change in and out of outfits in the blink of an eye. There was a rollerskating couple who danced and flung each other around while spinning in a circle. There was also a guy who balanced wine glasses and plates on his nose while climbing up and down ladders. The juggling act was good. He did have a drop but was performing a really complex routine. Finally, the jump rope act was fun.
This was a good show. A great show for the holidays. It was fun, entertaining and family friendly. Besides Holidaze there are a number of other shows in their repertoire. It's definitely worth seeing. You will be amazed.